Healthcare Worker Donations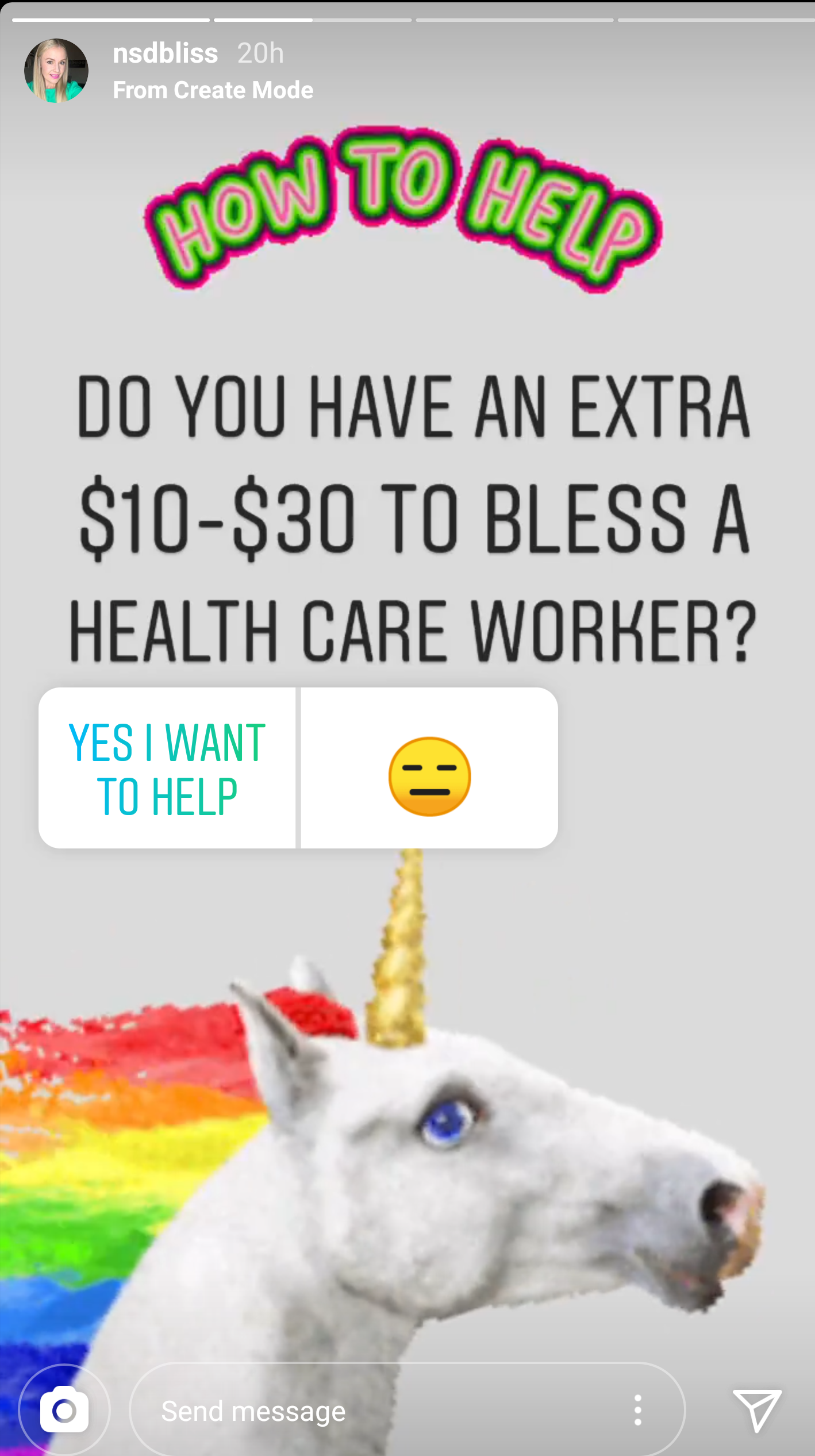 MLM participants have been using the COVID-19 pandemic as an excuse to shill their wares. Most importantly, they use job loss and financial fears to recruit people into their schemes. And with companies like Mary Kay, they are also using the coronavirus crisis as an opportunity to peddle their cosmetics.
Who needs makeup during a health crisis? Exactly no one. But that doesn't stop the Mary Kay ladies like NSD Lily Gauthreaux. They have created this "donate to a healthcare worker" ruse. Even CNBC has noticed that this is a nonsense marketing ploy. Hospitals need medical supplies and personal protective equipment (PPE) like face masks. They don't need a MK Satin Hands set.
From the article:
But experts warn this is a marketing ploy to improve sales volume and that consumers' donation money is better spent directly donating to hospitals or other reputable organizations.
Distributors for companies including Arbonne, a skincare, cosmetics, and nutrition MLM; and Scentsy, an MLM that sells wax warmers and products, are soliciting funds through Facebook fundraisers, asking for money on social media through Venmo or PayPal or asking for consumers to buy items directly through their sites so they can be donated. On Facebook alone, dozens of fundraisers had gathered more than $13,000 for "care packages" or "break room bundles" containing items like "fizz sticks" or protein bars from Arbonne. Distributors are posting on Facebook, Twitter, Instagram and even LinkedIn to raise funds. 
Mary Kay vultures like Lily Gauthreaux want consumers to pay her $10 to $30 to "bless a health care worker." No word on how much profit SHE makes. I assume you pay her $30, and she gives $30 of products to a doctor or nurse. Is that $30 at wholesale value, or retail, whereby she is profiting from that? Even if she doesn't profit from the product sale, she is still getting her NSD and sales director commission on those products. Any way you slice it, Lily is using a crisis to line her own pockets.
And let's not fool ourselves. The samples in the "pampering pack" aren't really meant to do anything other than induce the recipient to buy products. The opportunistic behavior is shameful.