Mastering the Live with Michelle Cunningham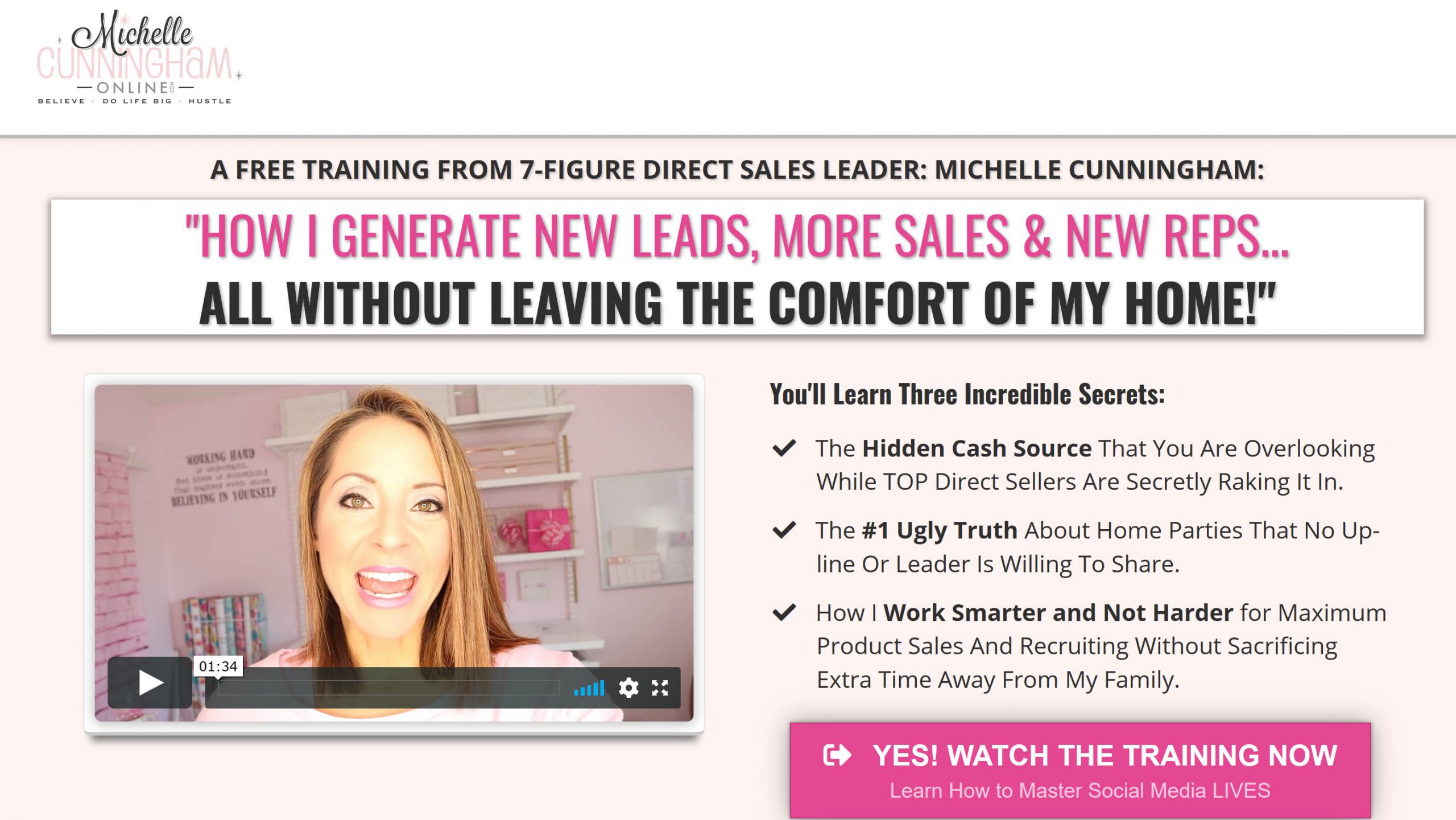 You can take the girl out of Mary Kay, but you can't take the Mary Kay lies out of the girl! Michelle Cunningham was unceremoniously booted out of her position as a "top director" with Mary Kay last year, and turned to "coaching" to earn a living.
She can't help herself but to turn the coronavirus pandemic into an opportunity to peddle her coaching services to MLM women (who are already losing money, and which is magnified by this crisis). Michelle calls this "Mastering the Live" and she has (yet another) website devoted to this training scam.
Of course, Michelle can't shill her coaching nonsense without lying: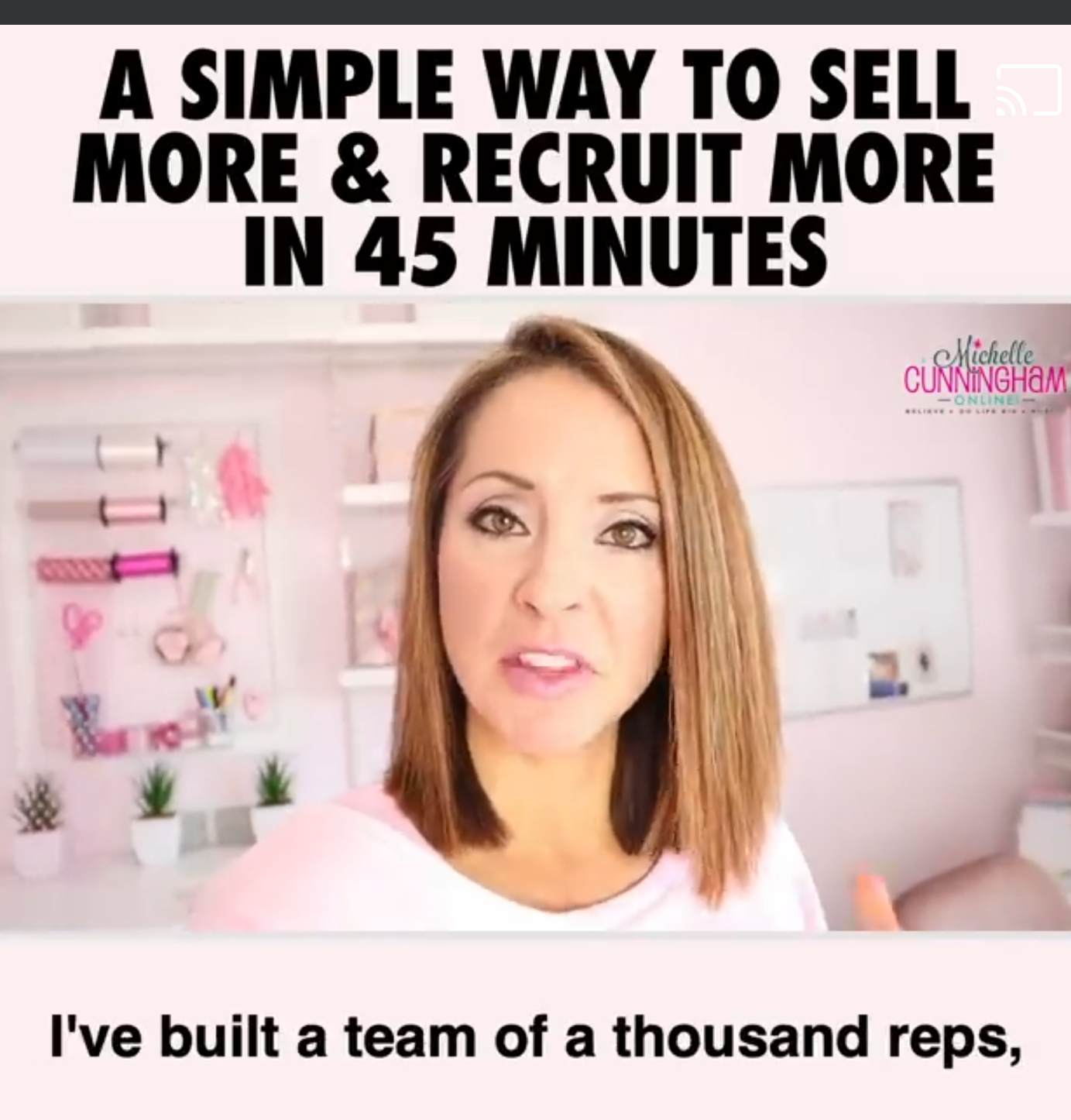 No, you did not. You built a team of a couple hundred women. Other sales directors in the pyramid below you built THEIR teams of  50 to 200 each.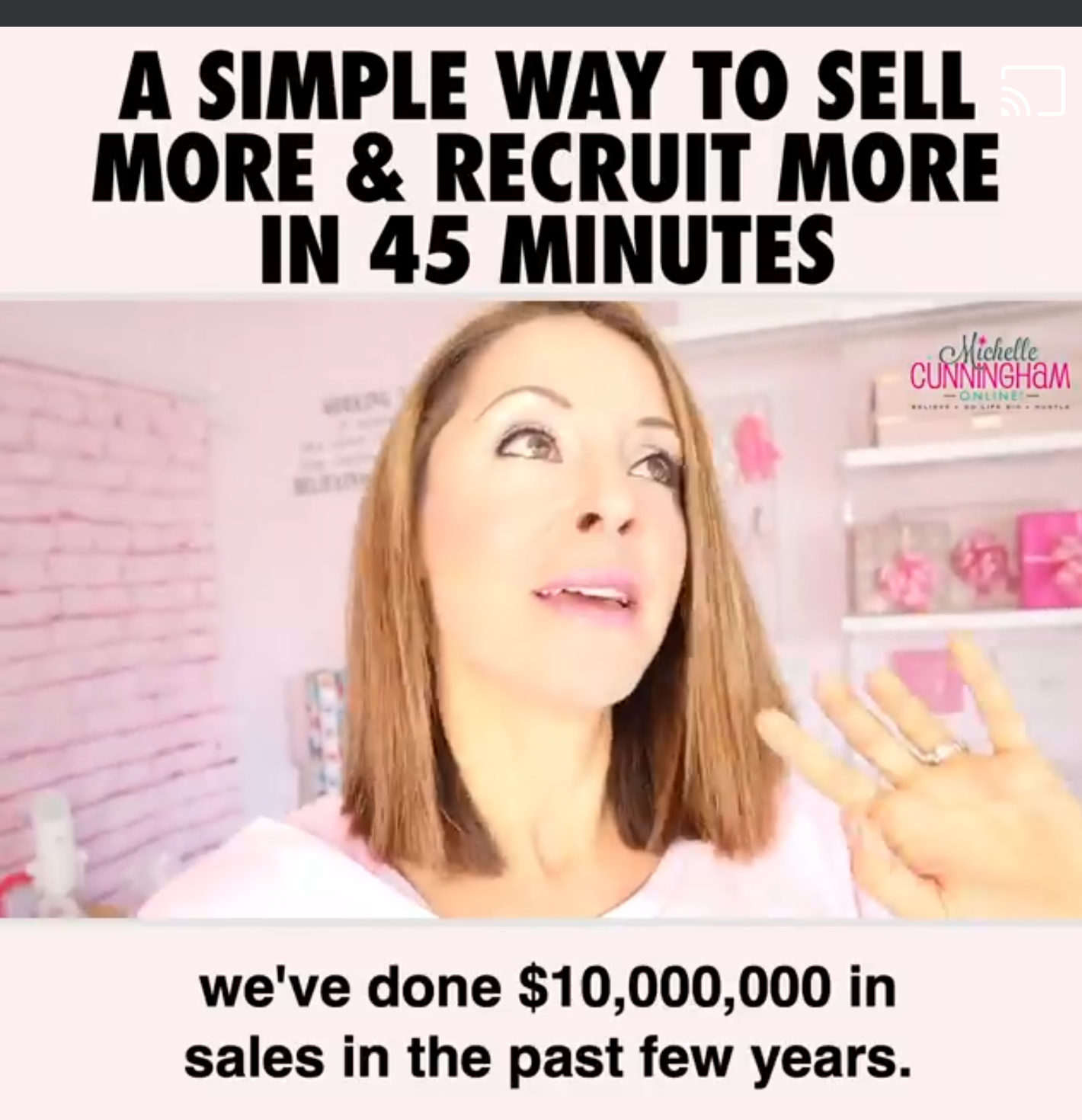 No, you did not. Your entire downline ordered something like $4.8 million wholesale from Mary Kay Inc. Most of that sits in basements and garages. It's a downline, but it's not YOUR team. And they didn't sell it.
What is Michelle going to show you in this "masterclass"??? She says the direct sales business is changing and you don't have to do home parties. You can do virtual home parties, and there is no time like the present with COVID-19 keeping people locked in their houses. Opportunism at its finest.
She says she did a live with some of her unit members (before she got kicked out of MK) and as a result of that live: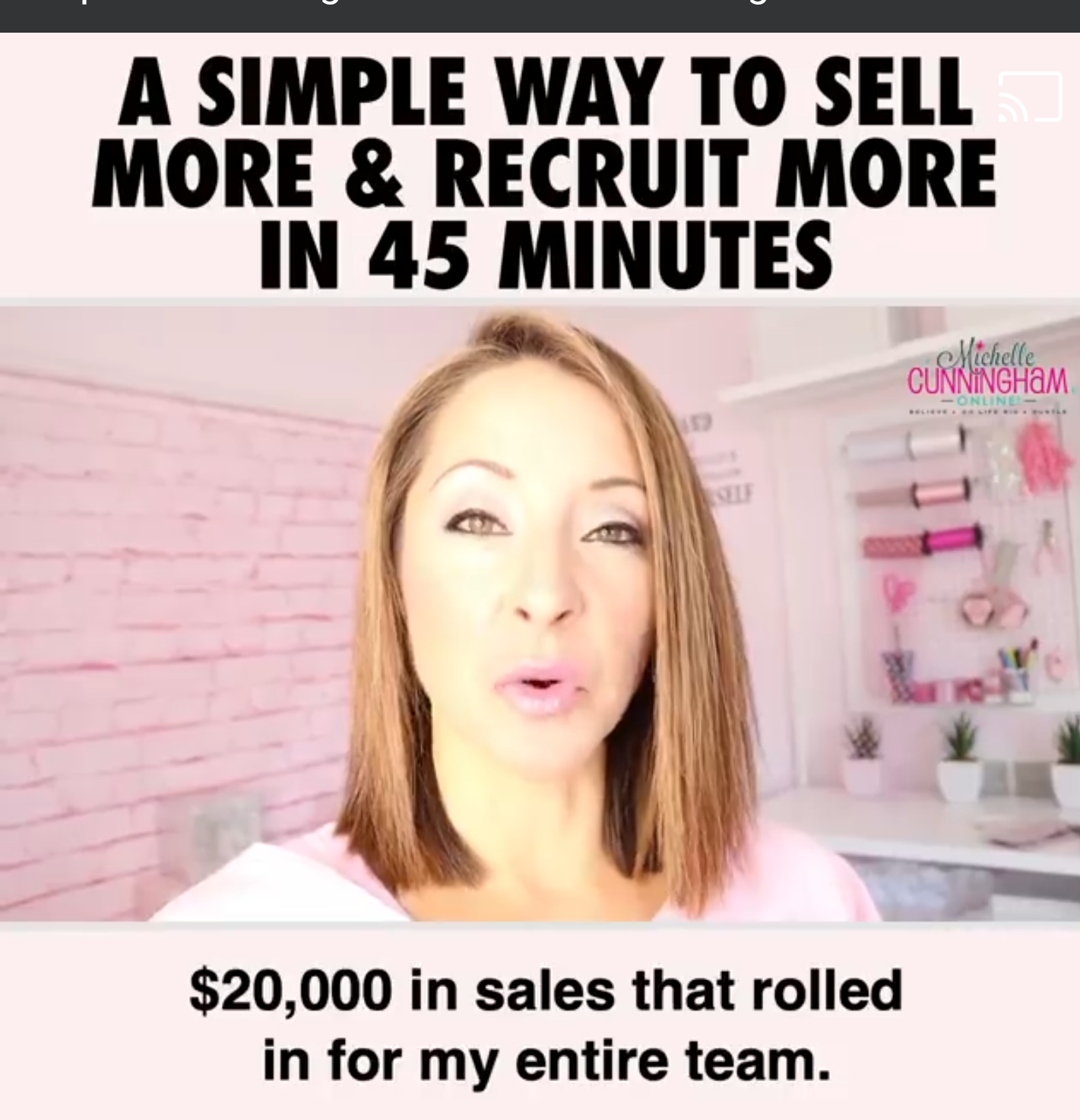 Here's more of the wording that Michelle is using to peddle this class on her website:
In this LIVE training, you'll learn Michelle's sure-fire method for generating more sales and recruits using only your phone or computer! And you can do it all without leaving the comfort of your home…
Are you ready to duplicate yourself and create more time freedom?
Are you ready to have others reaching out to YOU wanting to join your team & buy from you?
Are you ready to learn a system that works even when you aren't working?
The Hidden Cash Source That You Are Overlooking While TOP Direct Sellers Are Secretly Raking It In.
The #1 Ugly Truth About Home Parties That No Up-line Or Leader Is Willing To Share.
​How to Work Smarter and Not Harder for Maximum Product Sales And Recruiting Without Sacrificing Extra Time Away From Your Family.
And here's the text from the Facebook post she was using to market. I'll give her credit for one thing… at least she kind of admits that in-home parties are a loser business model.