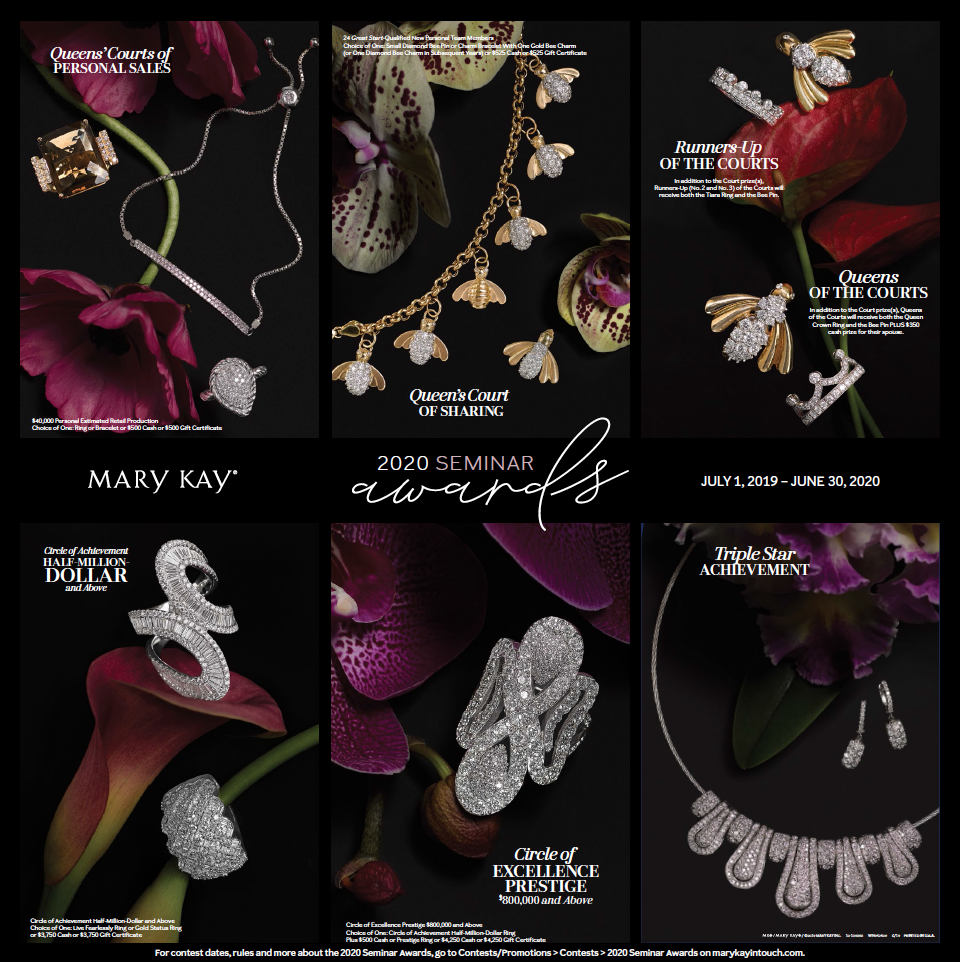 The official word came out this morning that Mary Kay Seminar 2020 in Dallas is being canceled. They're going to do a "virtual seminar" instead. This news won't come as a shock to anyone. So many events are being canceled well into fall, and this one is normally held in late July and early August. There are too many uncertainties to go forward.
I'll be curious to see how this impacts year-end ordering. The "finish ______ so you can walk across Seminar stage" is officially gone. I suspect consultants will be less likely to place those orders for products they don't need.
Mary Kay Seminar is our Company's flagship event and has been a proud Dallas tradition since 1974. For the last 46 years we have gathered together each summer for this amazing event to celebrate you and all of your many accomplishments. Unfortunately, the coronavirus pandemic has changed many aspects of how we must live and gather and even celebrate.
In early March, the city of Dallas and the state of Texas instituted a ban on large public gatherings to protect public health and safety. With the growing number of COVID-19 cases in the US, this ban on large gatherings continues. Therefore, given this truly unique and unprecedented situation beyond Mary Kay's control, it is no longer a possibility to hold Seminar at the convention center this year. With great sadness, we have concluded that the 2020 Mary Kay Seminar will not be held as originally planned.
If you're wondering what's next, all I can say is – we're Mary Kay! We are enlisting the help of a prestigious, cutting-edge production company to create a spectacular virtual Seminar 2020 experience in late summer complete with outstanding education and motivation, world-famous Mary Kay recognition and prize giveaways, and of course, LOTS of other special guests and surprises!
And here's something I'm excited about…by registering and attending, you'll be part of the show! You'll be able to send us your questions, answer our polls, and chat and network with each other during the event! It's about connecting with your Mary Kay family, and learning from the best of the best, like never before. Plus, I promise you'll be recognized and celebrated in a grand and history-making fashion for all the accomplishments you worked so hard to achieve this Seminar year.
We are going to create an over-the-top, unforgettable event that you'll be talking about for years to come. So, we hope you'll agree that this unanticipated setback, will be a setup for something amazing! And, if you've never attended Seminar, this is your chance to experience the Queens, inspiration, crowns and priceless education from Mary Kay superstars in the comfort and safety of your own home.
Thank you for your understanding and support. Stay tuned for more information about dates, registration and other details, and get ready to celebrate together as one big family– Mary Kay style!
All my best,
Nathan Moore
Region President, North America