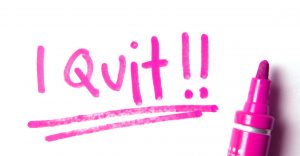 I just wanted to share an update.  I don't know if you remember, but I emailed close to this time last year asking for advice on how to become an "ethical sales director."  You even posted my email on the front page, and I received LOTS of great advice.  Every comment submitted had one common thread it seemed; it was virtually impossible.
Looking back at a year ago from now, I actually cringe at the decisions I made.  I had almost become one of the "big girls," so things should have been peachy, but in my gut I knew they weren't.  If not for the support from Pink Truth, I don't know if I ever would have had the courage to just walk away like I did.  I am infinitely grateful for your site and the strong women that were there for me when everything I had been building came crashing down.
Within this past year, 4 of the 10 women that were on my DIQ team sent back their inventory.  2 more are planning on it.  I have sold off the majority of mine without having to send it back and lose the 10%.
I started a new career (an actual career with paychecks, benefits, paid holidays off, etc!) and am totally loving it.  I get to go to training that my company pays for instead of me, have wonderful coworkers who aren't just trying to get a commission off of me, and earn a good steady income.  I'm so much happier without the weight of Mary Kay on my shoulders.  I don't dread the end of the month and stress about who's ordering how much and when.  I'm happy. 🙂
I guess in a nutshell, I just want to say THANK YOU.  I couldn't have done it without you guys!
"DIQuit"