A big deal is made of each "Mary Kay Millionaire." National sales director Lily Gauthreaux just became an "elite member" (i.e. almost no one is in it) of the Mary Kay millionaires club. This exclusive club includes women who have made over $1 million (cumulative) during the course of their "careers" with Mary Kay Cosmetics.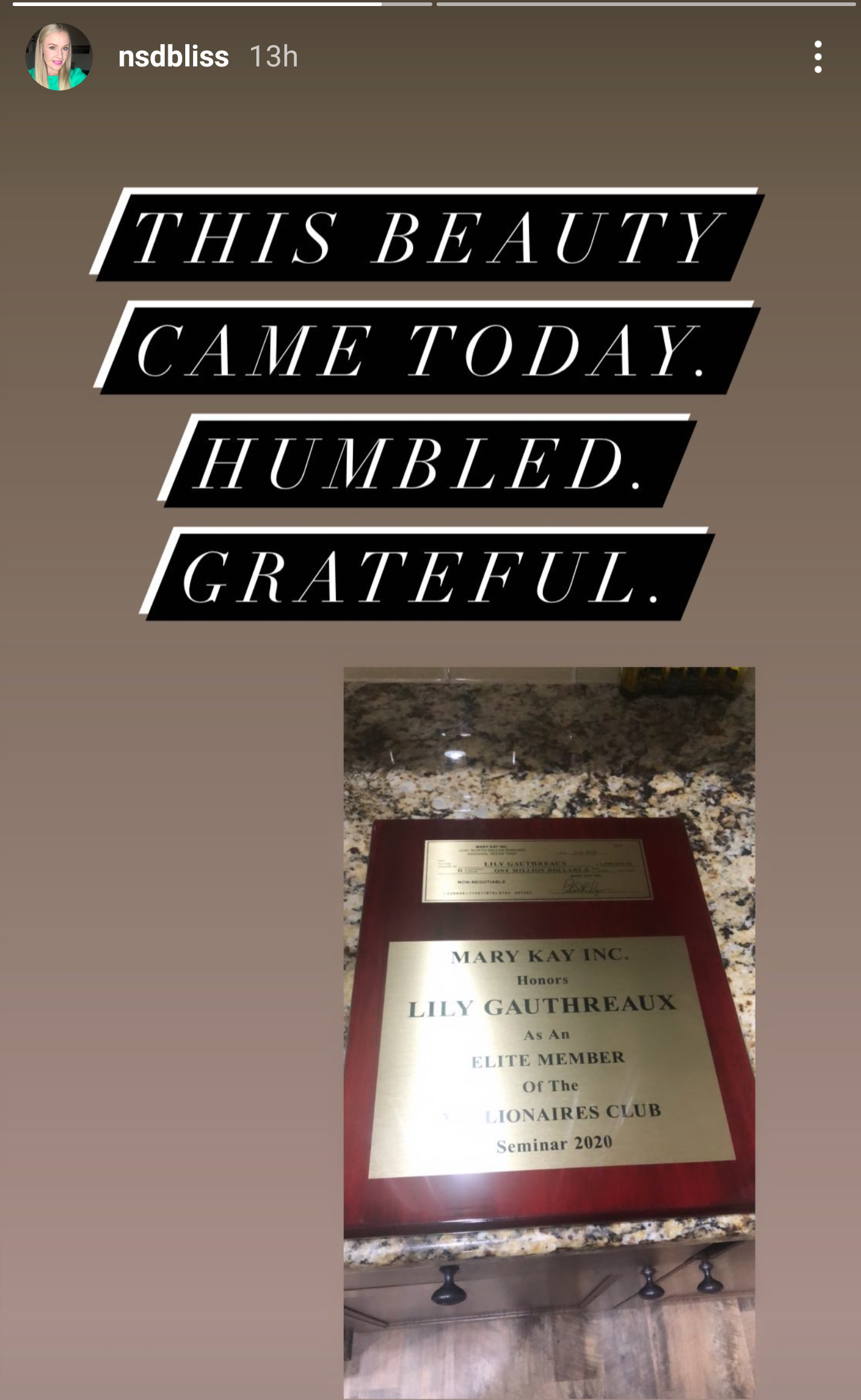 Sounds great, doesn't it? Yes, until you do the math. First, we're not talking $1 million in earnings (i.e. personal income). It's $1 million in gross income, from which all business expenses must be paid. A Mary Kay lady can easily spend 30% or more on the various business expenses. You also have to remember the extra tax hit for self-employment taxes (7.65% on personal income) that must be paid, as compared to an employer paying that if you had a traditional job.
The most important number, though, is the length of time in Mary Kay.  Lily became a sales director in September 2009. That means it took her over TEN YEARS to get to $1 million in commissions. She earned less than $100,000 per year, and she was a sales director for 5.5 years and has been an NSD for 5.5 years. You mean to tell me that at the TOP of Mary Kay, you're not making an executive income? Oh that's right, over half of NSDs don't make an executive income.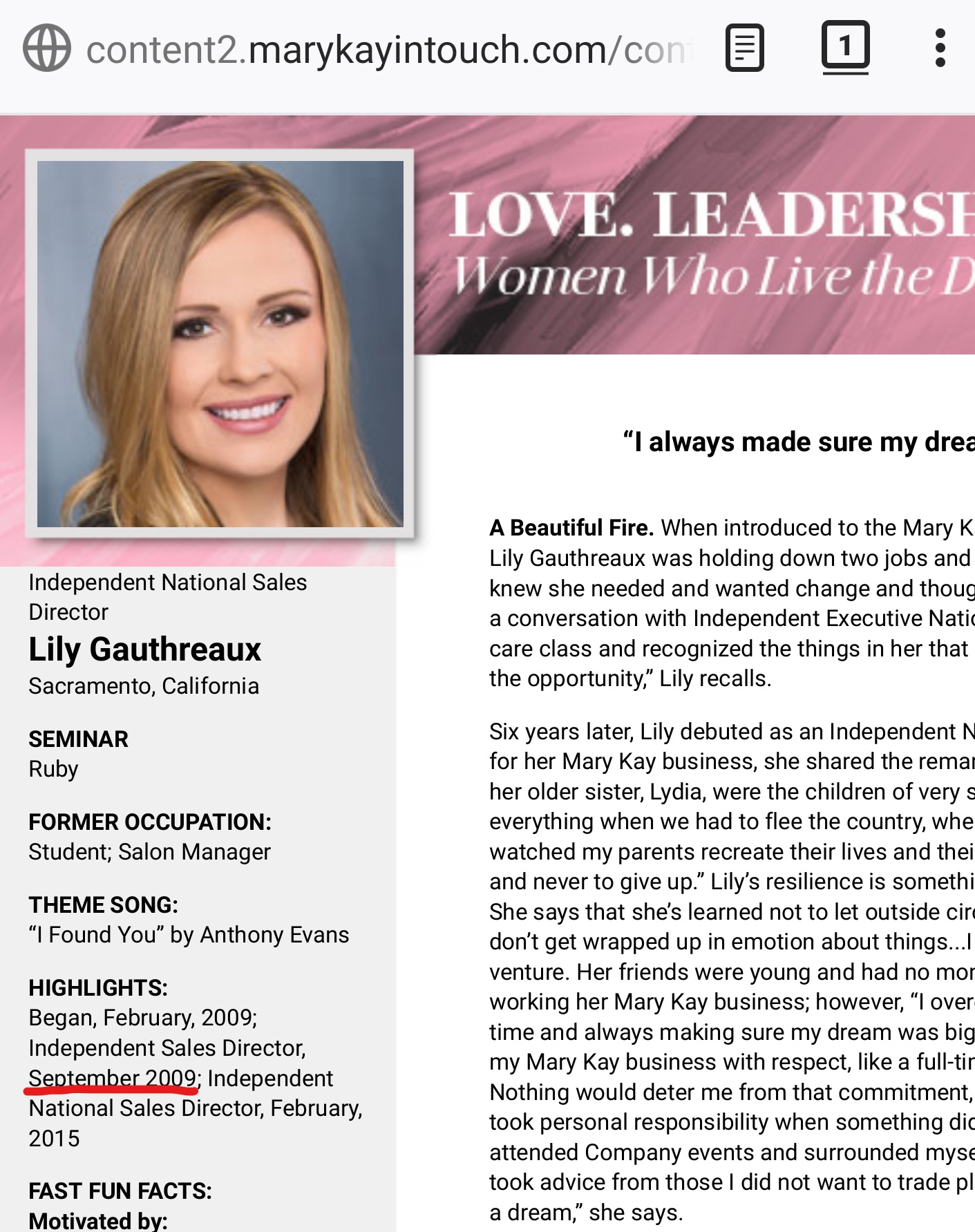 Also, what on earth is Lily wearing here? So unprofessional and just plain awful. I thought you were in the "image business" in Mary Kay? And "boss babe"? No. Everyone needs to stop using that phrase. TYIA