Last year I wrote an article about the fact that half of Mary Kay NSDs do not make executive income. The position of National Sales Director is supposed to be prestigious, since it's the highest you can go in the pyramid. So in theory, they're also supposed to make the most money. And some of them make insane amounts of money (all from swindling thousands of women, mind you).
But the sad fact is that half of NSDs aren't listed in Applause magazine because they don't make $10,000 or more per month in commissions. Years ago, MK published the commission checks of all NSDs. But some of the lower checks were embarrassing, so they stopped publishing them.
The last month that all commissions for NSDs were shown was June 2010. And for June, the biggest month of the year, there were still a bunch of NSDs who didn't make $10,000. The lowest was Andrea Newman, with an embarrassing $4,873.
How do more recent numbers look? In June 2020, the biggest month of the MK year, 136 NSDs made $10,000 or more. With about 220 NSDs in the US, that means 38% made under $10,000 in the big big month. Remember, too, that MK's numbers are up big time since the start of Covid-19. So it seems even worse that so many NSDs couldn't make $10,000 in commissions that month.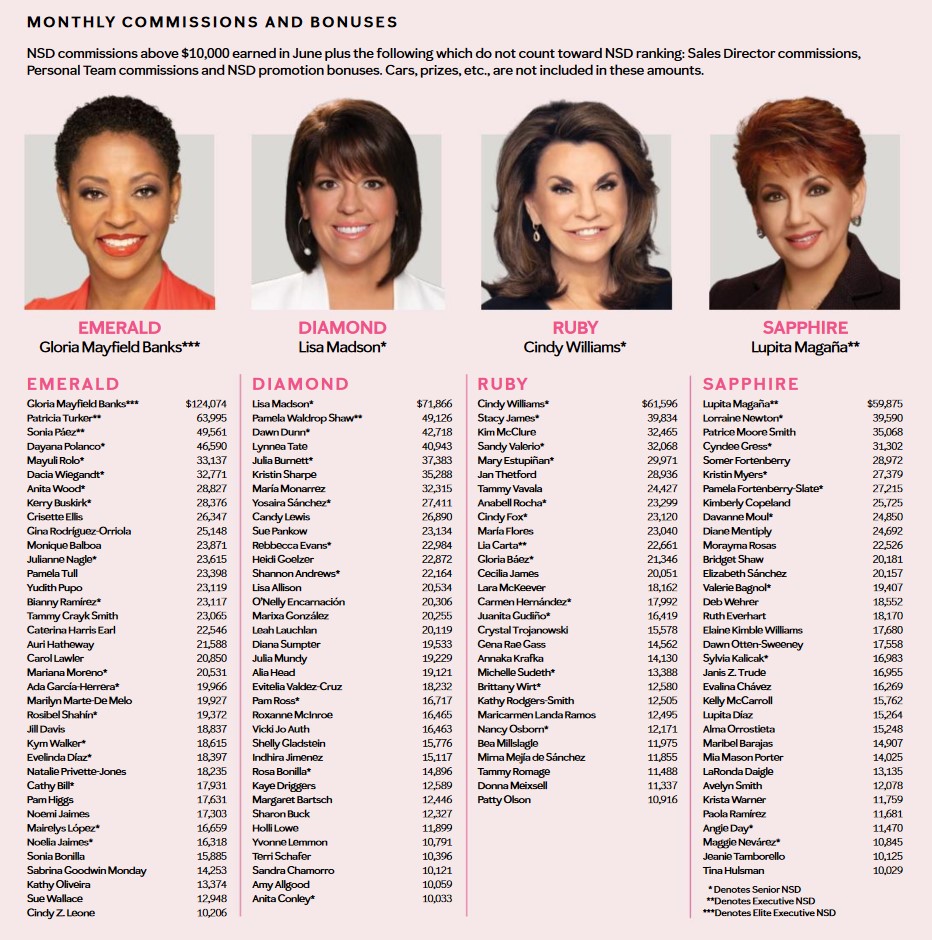 What about a more "normal" month? I randomly selected November 2019. In that month, 97 NSDs made $10,000 or more. That means about 56% of NSDs didn't make even $10,000 in commissions.
I bet you're wondering how that compares to years past? I chose a random year and took a look. In November 2011, 149 NSDs made $10,000 or more. I don't have a count of how many NSDs there were at that time, though, so I can't talk about percentages. My best guess is that there were about the same number of NSDs as there are now. Some have retired since then, but new ones have been anointed. So the percentage is likely the same.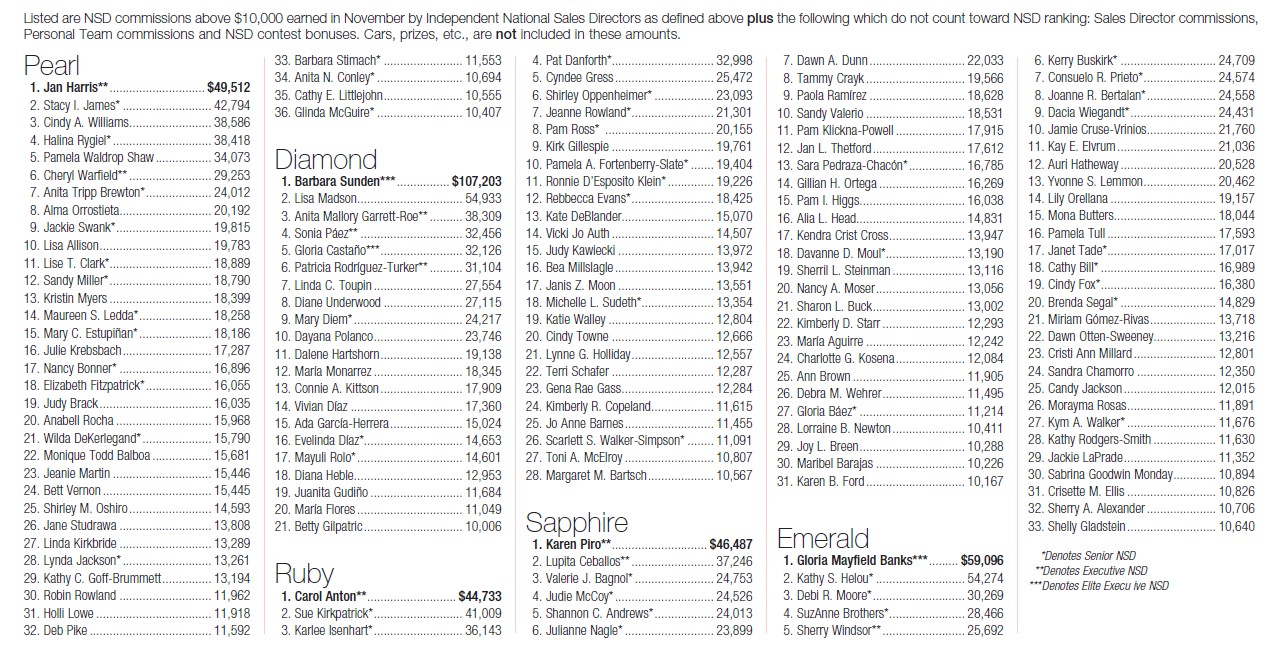 Buyer beware. The job of Mary Kay NSD isn't all it's cracked up to be. It's said to be where the big money is. It's portrayed as job security for life. And yet half of NSDs aren't making anything close to executive income. (And make no mistake, even at $120k per year before business expenses, you're still not at executive income. )