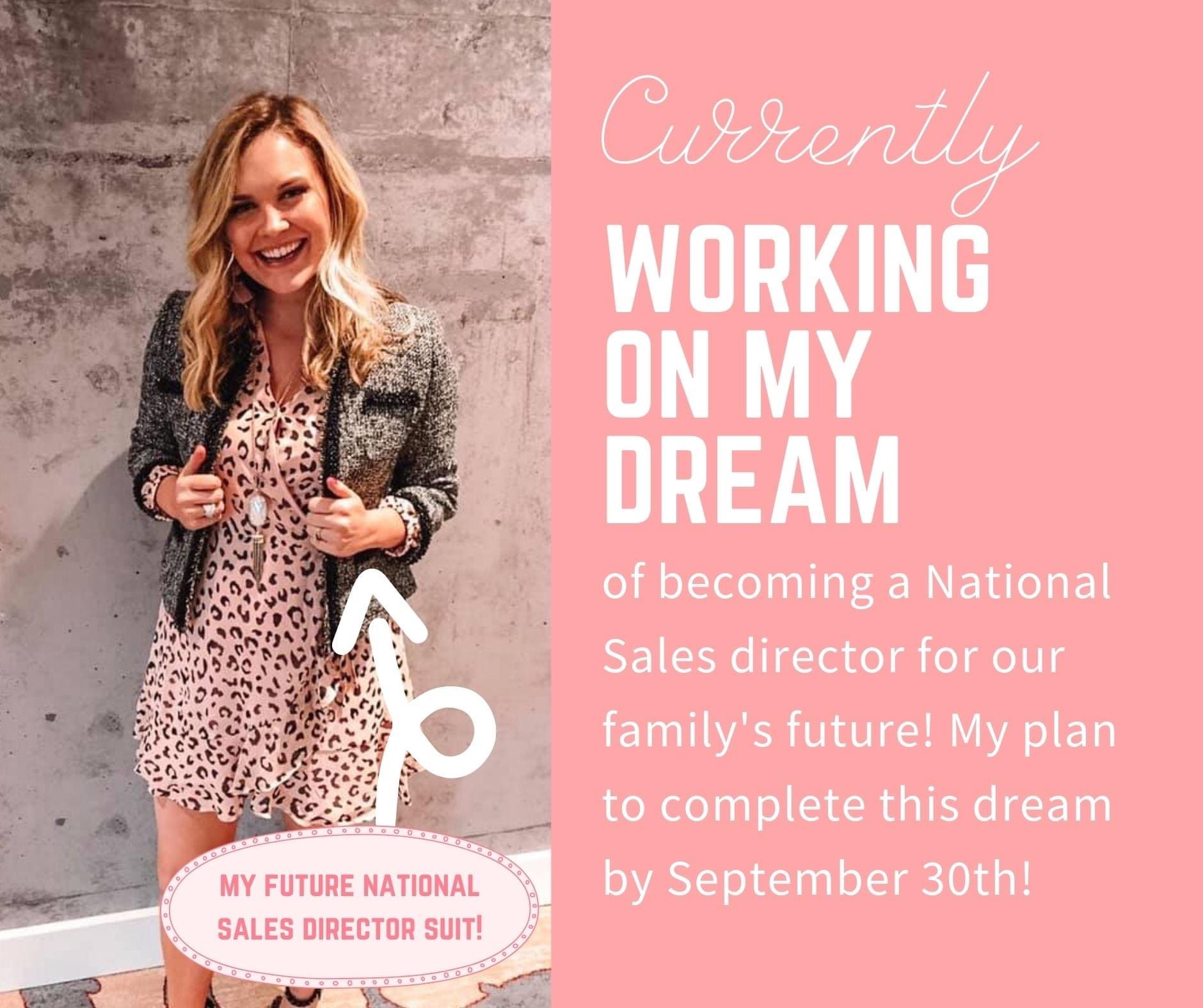 UPDATE: Jamie did not meet the NSD requirements.
Jamie Taylor wants to be a National Sales Director (NSD) in Mary Kay. I don't know of a sales director in MK who doesn't want to be an NSD. That position is the seen as the pinnacle of success, as it is the highest you can go in the pyramid. They don't realize, however, that half of NSDs aren't making the promised "executive income."
It takes a lot to get to NSD. You need at least 20 units in your first and second lines, in one of the following configurations:
12 first line directors (with 3 as seniors) and 8 second line
11 first line (with 3 as seniors) and 9 second line
10 first line (with 3 as seniors) and 10 second line
Each of the units has to have at least 24 unit members, so failing units don't count. 7 or more of the 20 units must be Premier or Cadillac units. So there you have the bar that has been set for NSD.
Why isn't Jamie V. Taylor a Mary Kay NSD yet?
The NSD situation for Jamie Taylor (formerly Jamie Venning) is interesting. It's not interesting because Jamie is a mean girl. It's not interesting because Jamie is desperate to prove that MK is a real business and not a scam. It's interesting because Jamie Taylor has been spinning her wheels for EIGHT YEARS, despite being seen as super successful in the Mary Kay world.
Jamie has been in Mary Kay for 8 years. She tells a story about being a 20 year old college student and making consistent money selling (with the lie of 50% profits), and eventually getting her first MK car by working 10-15 hours per week while still in college. Jamie became a sales director and pretty quickly moved up as the pyramid expanded below her. She went on her first top director trip to London in 2015.
In 2017 she was an Elite Executive Senior Sales Director. This means 8 or more first line offspring directors. She was determined to become an NSD in 2018 and break a company record for youngest NSD.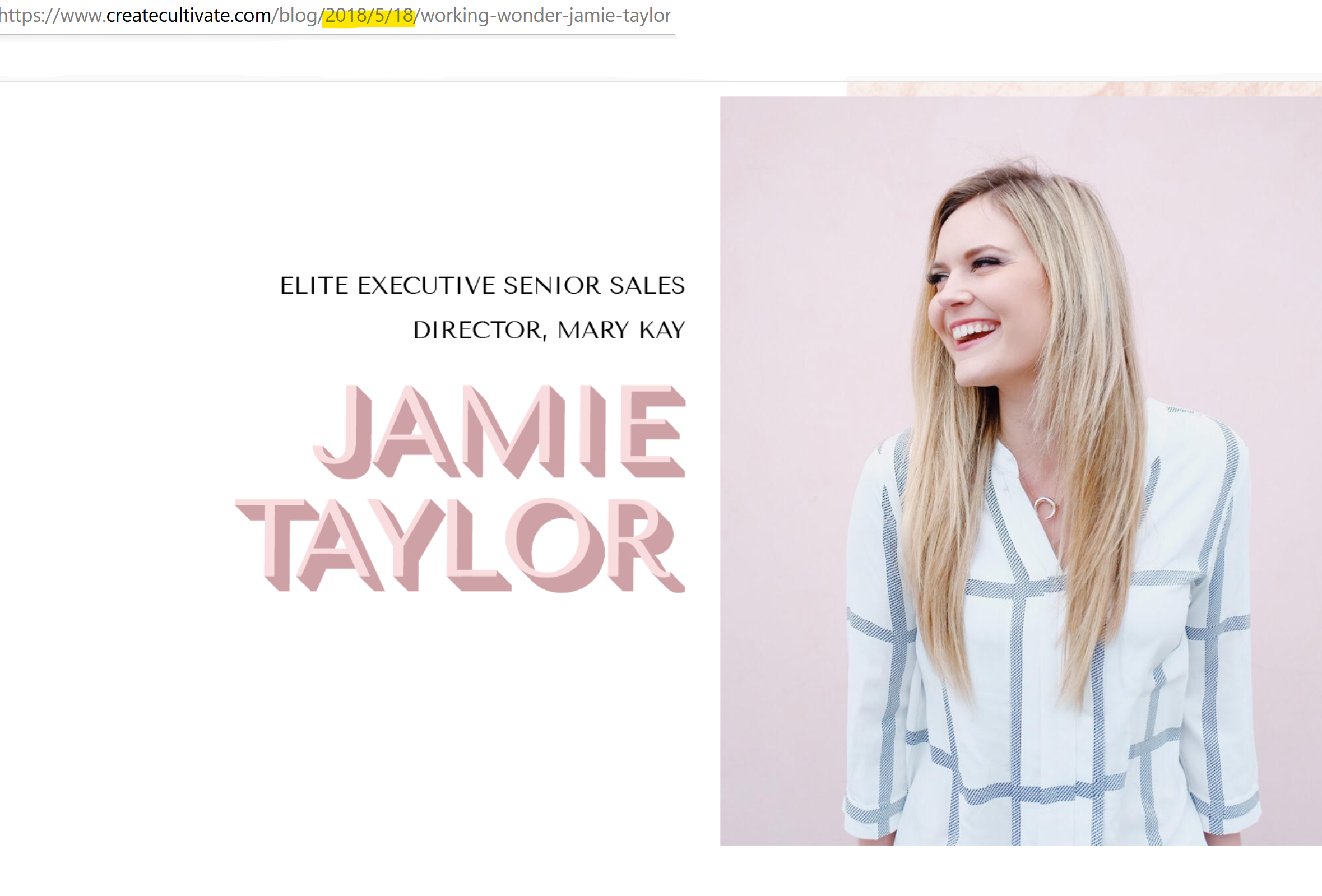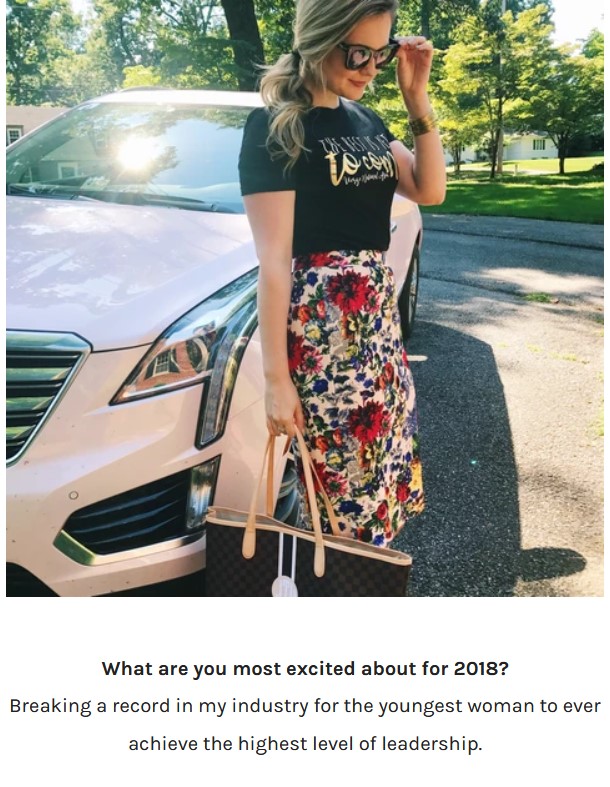 But it was not to be. Three years later (2020), Jamie is not an NSD, and she's actually been DEMOTED. Jamie V. Taylor is merely an Executive Sales Director. This means 5 to 7 first line sales directors.
Admittedly, Jamie is making a ton of money from her downline. In May 2020, her unit added 27 new members and their retail production was $63,760. Jamie's May 2020 commission was the largest in the diamond division and in the country at $21,857.
But now Jamie says she's going to be an NSD by the end of THIS MONTH. (Note that this picture in her future NSD suit is actually last year's suit, so she's been recycling this picture for at least a year.)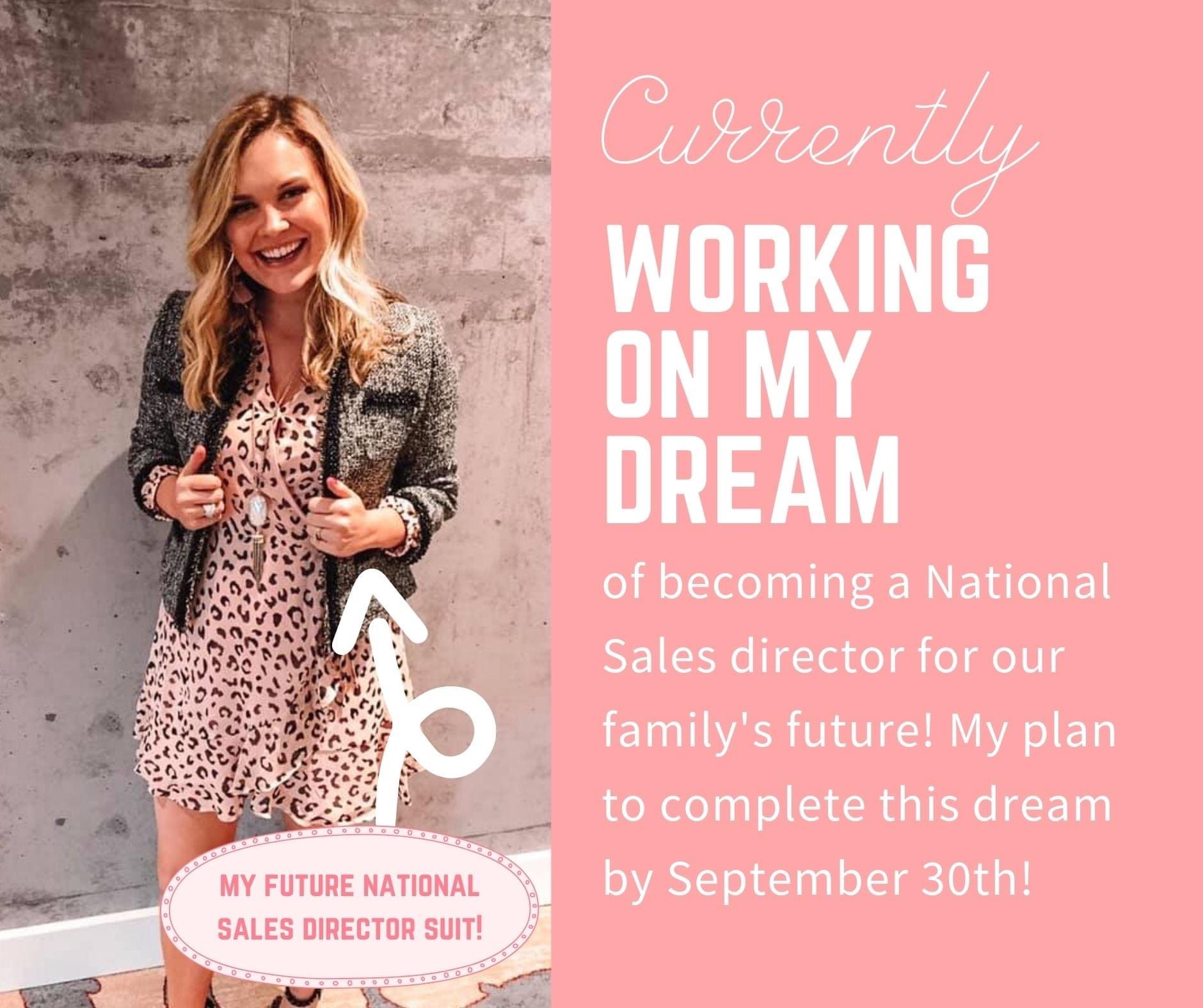 In this video, Jamie goes through her journey to NSD and gives us these tidbits:
She used to work toward NSD, but now she's working ON the goal of NSD. (Whatever that means!!!?!?!?)
It's been frustrating because "it just hasn't come together."
At the beginning of 2020 she picked out her word for the year: become.
She had to stop focusing so hard on the qualifications and instead become the right person on the inside. She had to mature and become a better leader.
2020 has been "outrageously successful" for Jamie's area.
There is a small window for Jamie to finish the NSD qualifications.
There hasn't been an NSD debut in Mary Kay in years. It's so uncommon, and that's on purpose.
We've grown so much in the last 6 months and we are 13 days away from finishing the national area. It's so scary because there is so much to do and we HAVE TO finish it!!!!
She's been quiet on social media because she doesn't want a lot of women in her business and being nosy. (Hi Jamie!)
What has to happen: 5 girls have to take very specific promotions. It's a lot of sales and team building. (Not sales, Jamie. Orders from MK. Nothing has to be sold to a customer.)
If there is any time that Jamie could use people to sign up as personal use consultants, now is the time. 6 months from now you can go back to being a customer. You have to pay $30 to join and order $225 wholesale. So it's a $250 investment. (Actually, it's about a $300 investment by the time you pay taxes on retail value, shipping, etc.)
She has to do it RIGHT NOW. 13 days left to finish.
She is not going to put this on Instagram or Facebook because she doesn't want people in her business or being nosy. (Hi Jamie!)
How is this possible?
If the Lynnea Tate area website is current, she has 5 to 7 sales directors in her first line. Let's assume it's 7. To get to NSD she needs a minimum of 10 first line directors (with 3 as seniors, and I believe she has met that one already) and at least 7 of her directors have to be Premier or Cadillac. That would mean she needs 3 first lines to finish DIQ this month, and all 7 of the assumed current directors to be Premier or Cadillac. She also needs to have 10 second line directors, and it's unclear how many of those she has right now.
One of Jamie's newer directors is Cora Bowler, who lost her unit after 4 years but didn't learn her lesson and went through DIQ again. It's important to know that Cora was also in DIQ in July 2019 (as seen here in the DIQ uniform of red jacket and black shirt). Look how quickly they fall: she quit her real job after 2 months in MK and got 3 MK cars, yet she still lost her unit, still struggled going through DIQ multiple times. Cora personifies the Mary Kay hamster on a wheel, and is clearly one of the many who will devote years of their life to the losing MK proposition.
Here's another on in Jamie's downline: Cara Dalton, offspring of Taylor McKnight (so 2nd line to Jamie). She became a director in August 2019, lasted only 4 months, went back into DIQ this year, and just became a sales director again. She thinks this time will be different. When will they learn?
Back to Jamie…. Does she have the numbers to get to NSD this month? I think that's questionable. She smartly doesn't make her area lineup public, so people like me can't keep track of the new directors and failed directors. If she's going to make a push, now is the time, since there has been a ton of activity with new directors. If she waits too long, some of those will inevitably fail. (Remember this one? At least half of all directors don't even make the minimum production of $4,500 per month consistently.) She all but confirmed this. She knows she's close to having the numbers this month. One or two months more, and she'll lose a director or two and she won't finish.
Stay tuned!