Getting Rich at the Expense of Other Women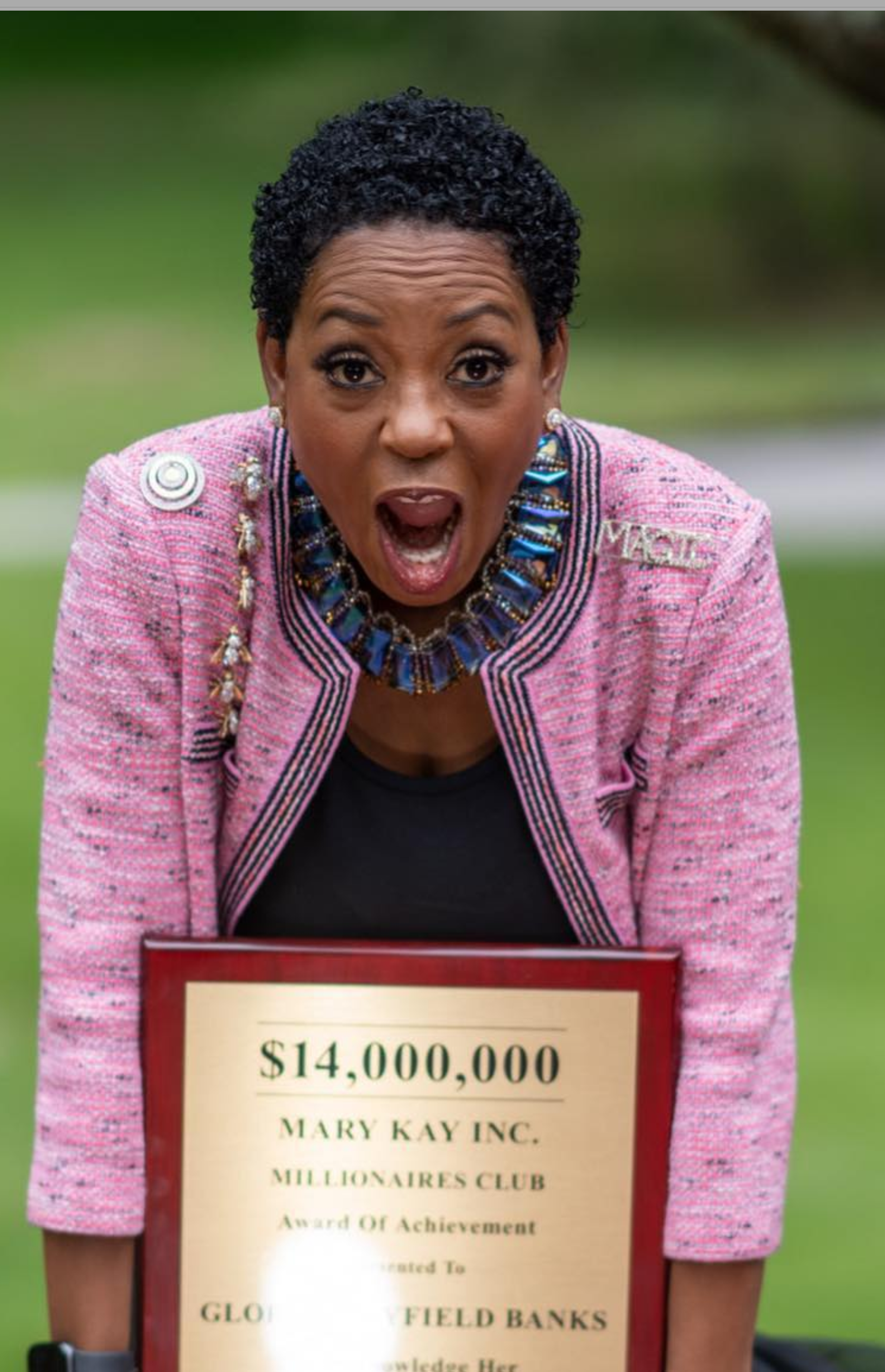 We recently talked about Gloria Mayfield Banks and her upcoming retirement from Mary Kay. She's almost 65, the magic number at which you must retire and begin to collect your 15 year family security plan payout.
Gloria has been developing her side businesses for years, all of which take advantage of people in MLM who are desperate to know the "secret" to success. Selling products and coaching services to these MLM participants is dishonest and unethical, because everyone forgets to tell the distributors that they have almost no chance of success. They don't tell the truth: that more than 99% of participants in MLM lose money.
Earlier this year, GMB got another plaque from Mary Kay for a commission milestone. She's now up to $14,000,000 in commissions. Yes, that' $14 million made from swindling thousands and thousands of women into signing up for MK and buying inventory packages. It's disgusting.
Mary Kay is NOT a "business." It is a gigantic scheme that takes money from the people at the bottom of the pyramid and passes it to the people at the top. "But I know someone who made money in MLM." Yes, they essentially "made money" by stealing from others … lying about the "opportunity" and conning them into signing up and spending money on products. That's not a business.