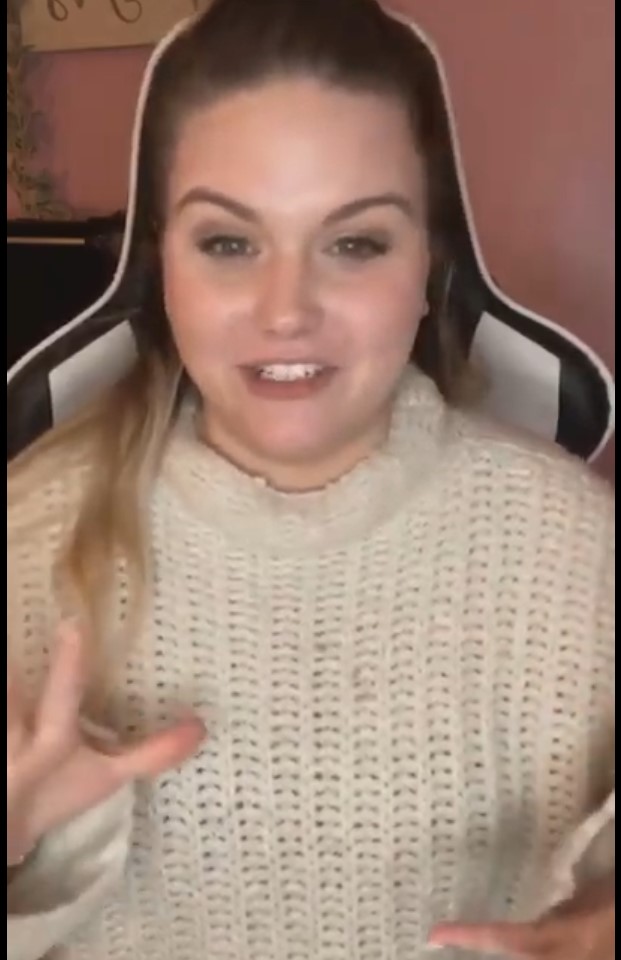 No one finishes DIQ (director in qualification) to become a Mary Kay sales director without signing up friends and family who have no intention of doing the business, or without putting in their own money. No one.
Current MK DIQ Lauren Wagner is a shining example of this. And she has no idea how she is setting herself up for failure.  To move herself to sales director, she has to have 23 recruits under her (so 24 total in the unit, including herself) and $13,500 of wholesale value of products ordered from Mary Kay by the group.
She did a Facebook Live last week about her status and a giveaway! Rather than making you sit through 10 minutes of her repetitive blathering, I've snipped out the relevant portions (with my summary and discussion below):

"We are done with production. Our sales have been met to finish our unit."
"All we need is 10 girls to say yes to the opportunity for $30."
This means Lauren currently has 13 recruits in her unit plus herself and is looking for 10 more to meet the minimum of 24 total. She brags about her "girls" taking "big promotions" of Red Jacket (3 recruits below you) or Senior Consultant (1 or 2 recruits below you) or Team Leader (5 recruits below you). But how many can really be doing that when she's only got 13 people all together? (Hint: The answer is in the next paragraph.)
She's now $6,000 away from earning her first MK car, rather than the $2,000 away that she mentioned in December. Oopsie. She also needs 2 recruits of her own to finish the car. Wait. What? She needs 16 total to qualify for the car, so that means the 13 recruits she currently has toward her unit are all her personal recruits. What she said about her "girls taking big promotions" was a complete lie. No one else in her group has recruited.
But production for our unit is done! Required production for the unit is $13,500 wholesale, with a maximum of $3,000 to be ordered by the DIQ. So this means her 13 recruits have ordered at least $10,500 wholesale. (Unless, of course, she paid for some of those orders. But never mind that.)
If you can make it far enough in the video, you will see that Lauren is going to pay the $30 sign-up fee for 10 women so she can finish DIQ. They justify spending this money because "you'll make it up when you make the big girl money as a director!"
There's another little catch, though. Even though the production is technically done, each of those 10 women has to become active in order to count toward the unit. They each have to place an order of at least $225 wholesale (plus shipping and tax on the suggested retail). So basically each of the 10 has to spend $250 for Lauren to become a director. More likely, Lauren will pay the $250 each (or $2500 total) because that's how you "get it done" in Mary Kay.
Even if Lauren finishes her car and her unit, she's set herself up for failure. She's got a VERY weak unit. How many of those women are going to be selling and ordering again? She needs $4,500 of wholesale orders each month just to meet the minimum requirement to remain as a director. When you sign up a bunch of people who have no intention of being consultants, and they're just signing up to help you finish your goal, you won't get future orders out of them.
Shame on the upline who is guiding Lauren to do this.