I will never tire of exposing the false earnings claims in Mary Kay. Often it is the flaunting of supposed wealth from women who are not making anything close to executive income. It is regularly lies about how much product is sold.
Mary Kay sales director Megan Wilkes is talking about how her team will have sold $1 million in products by June 30. NO. THEY. WILL. NOT.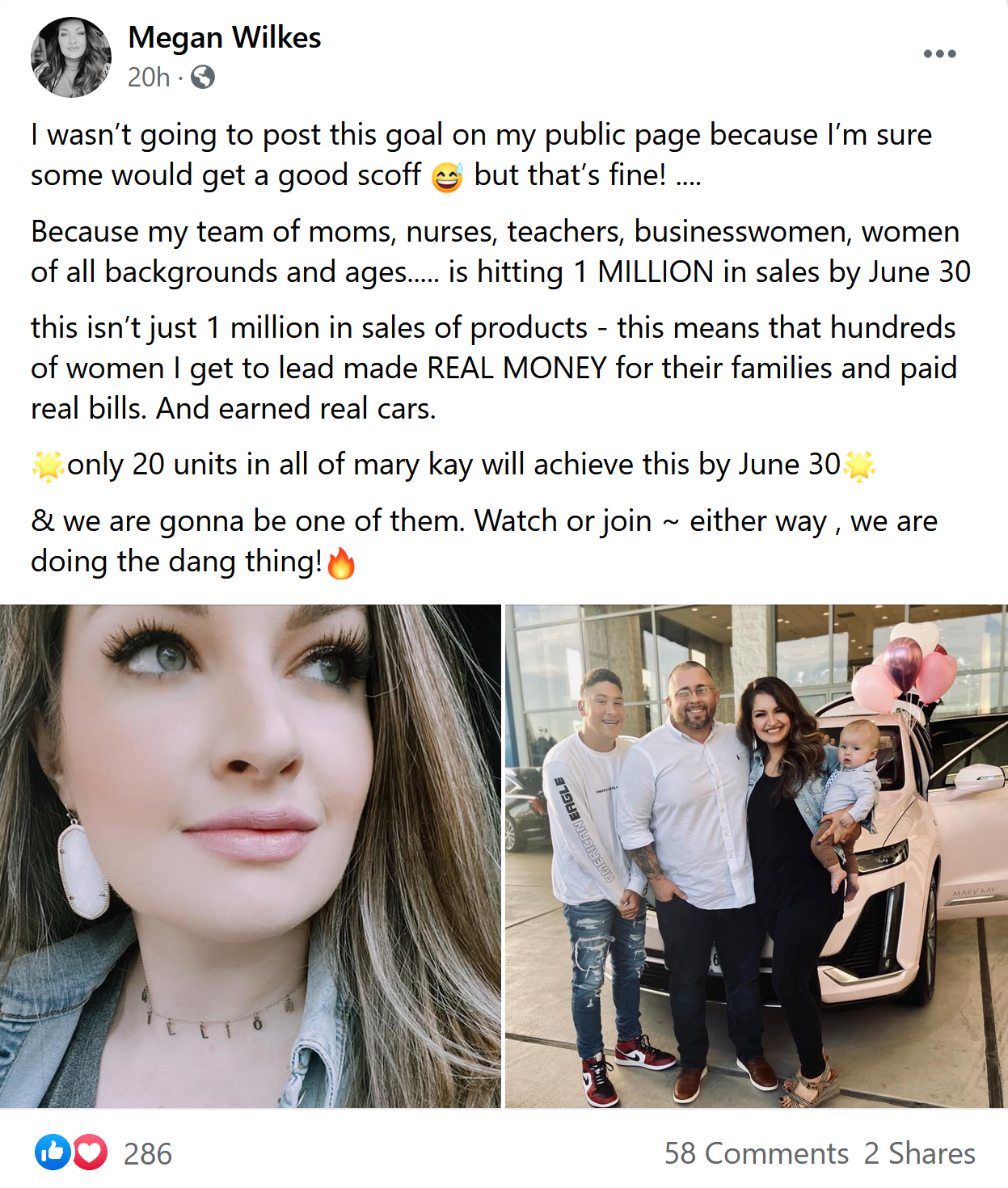 Megan's team will order $400,000 wholesale value of products by June 30. That's it. End of story. For that, she will run around and claim $1 million in sales that never happened.
What really happened was Megan pressured new recruits into buying inventory packages of $600 or $1,800 or $3,600 or more wholesale. Everyone in MK then doubles that number to get to full suggested retail value (i.e. the number that the products are almost NEVER sold for, if they're even sold at all). Then Mary Kay adds on more to pad that number (they call this "double credit") and we're magically at $1 million in pretend sales.
The key here is that the vast majority of the products are never sold to third party consumers. When they are sold, they're almost never sold at full retail price. Check out sales we've talked about by people like Chelsea Claytor Adkins and Ali Zornes.
It's all a big con, and I hate these false earnings claims!
To add to the nonsense… Megan recruited her mom and her mom is trying to become a director. So they can both swindle women into signing up and purchasing inventory packages of products they'll never sell.