Where are you on the Mary Kay "Career Ladder"? Where do you want to be?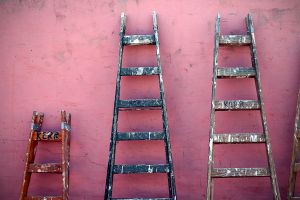 At Pink Truth, you can find real information about the various positions in Mary Kay and the reality of getting there and staying there.
Especially telling are the articles about being a sales director in Mary Kay Cosmetics. We have many articles written by former sales directors, some who were even "top directors" for many years. Their stories will open your eyes to the reality of being a director.
Consultant – This section includes information on being a personal use consultant, expectations of Mary Kay consultants, and personal experiences while in Mary Kay.
Sales Director – Was your experience in Mary Kay unique? Probably not. In this section, current and former Mary Kay sales directors share their ups and downs. Here we feature the reality behind "the suit."
National Sales Director – What does it really take to get here? How do you move up fast in the race to NSD? Is it all really worth it?