I am often asked, "Do you think Mary Kay (the company) is today what Mary Kay Ash envisioned it to be?"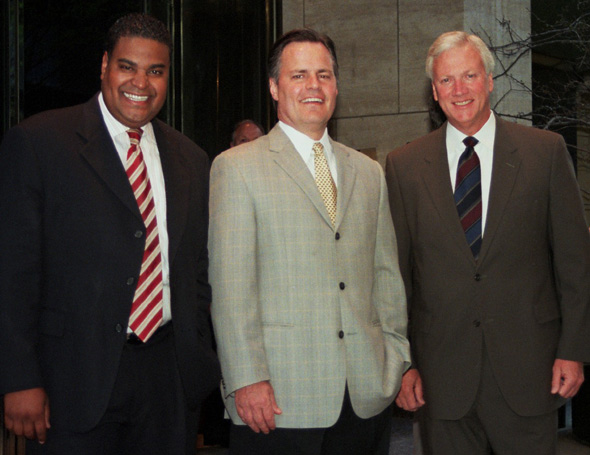 When you look at the era in which the company was established, the 1960's, I think it's clear that there was a different need and a different way of life. Women had fewer career opportunities, and Mary Kay Cosmetics offered something new. Women were typically at home with their children, so in-home parties were convenient and often enjoyed. It was a new career opportunity and the "unlimited" income and advancement was appealing in an age when women had fewer choices.
Make no mistake, however, that Mary Kay Ash created a multi-level marketing company. They can call it many things, from direct sales to door-to-door sales to dual marketing. It is still a business model that relies upon the recruiting of many at the bottom of the pyramid, in order to elevate and promote the person at the top of the pyramid. That system is so wide-open for abuse. And as time has gone on, I think the abuses have grown considerably.
It used to take women 10 or 15 or 20 or more years to get to Mary Kay's most coveted level of national sales director (nsd). Little by little, that time frame has eroded. Women started doing it in under ten years, and that raised some eyebrows. Now you have the women of the "do it fast" era in Mary Kay Cosmetics: women like Dacia Wiegandt and Allison LaMarr. You have training materials that promote the idea of becoming an nsd in 1,000 days.
It is my belief that this "do it fast" mentality in Mary Kay has had a significant negative impact on the company. To move to the level of national sales director so quickly, massive numbers of women must be recruited and massive amounts of inventory must be ordered by consultants. The idea is to stack the deck quickly before those who are recruited and turned into sales directors decide to quit. Play on the momentum and the emotion of women to keep adding to this house of cards.
The whole "do it quick" methodology gives rise to frontloading of inventory just to move quickly through the levels. This practice of quick and endless recruiting is one of the hallmarks of pyramid schemes, both legal and illegal. It is, in my opinion, one of the most abusive aspects of multi-level marketing companies like Mary Kay Inc.
When did it become okay to fly through directorship and recruit and order as fast as possible?
The change started in 1999 when a promotion to enter director-in-qualification (diq) early started. This was the first time that recruiters were allowed to enter diq with only 8 active team members, rather than earn the car first and then enter diq. Under the old requirements, recruiters needed at least 12 active team members and minimum production numbers. The old way promoted stronger teams prior to entering diq. The promtion to enter diq early was pitched as limited time only, but it has remained in effect ever since (as far as I know).
This "quick way" to get to director has had serious ramifications for the rest of Mary Kay's leadership.
Not only does it seem to benefit the diq herself, it also benefits those who want to go national-in-qualification (niq). It makes it easier for them to churn directors and get to niq faster. As long as someone has the money to front inventory for directors who needed to make the minimums during niq, it doesn't matter if the new directors are weak and likely to fall off quickly. All that matters is the niq period.
Probably one of the biggest turning points for the company was the promotion of Sean Key to Vice President of Sales Development and Administration, announced in January 2004. Sean says he started in the warehouse, and his Mary Kay bio confirms that he started with Mary Kay in 1990 at the Northeast Branch.
Sean had been in the sales development department for several years prior to his promotion, apparently being fairly successful and popular with the sales force. The sales development department is essentially "customer service" to the sales directors. Sales directors bring in all the money for Mary Kay, so they're the real customers. The job of sales development is to make them happy and help solve their problems.
The promotion of Sean to a high level executive position was a bit of a surprise to some, as Sean reportedly does not even have a Bachelor's degree. That's quite unusual in this day and age in companies the size of Mary Kay. While sales directors, nsd's and corporate employees recognized his popularity and reported success at Mary Kay, they doubted his ability to lead the company in the right direction.
With Sean's promotion, things continued to go downhill from an ethical perspective, in the opinion of a number of members of the Mary Kay sales force. He is the designer of many of the sales director incentives, particularly in the car program. It is widely believed that Sean knows that promotions like "double credit" encourage sales directors to cheat, although he will never admit it. The promotions seem to be designed with "do it fast" recruiting and pushing inventory.
It is now widely believed that Sean Key is essentially running things at corporate. The other executives seem to be letting Sean do as he wishes. Darrell Overcash (President of U.S. Sales) is still "learning" the business, so he's not paying attention. Gary Jinks (Senior Vice President of Sales) is just riding the wave for the next couple of years until he retires, so counting the days until retirement might be his priority right now. And no one is really sure what, if anything, David Holl (CEO) is busy doing. Richard Rogers (Chairman) is apparently busy elsewhere.
Sean has been given free reign to do as he wishes. However, this is probably contingent on continued growth in sales, which we now know has not been the case in 2006. With both recruiting and sales down in 2006, is Mary Kay Inc. willing to let someone like Sean steer the ship? Or will they wake up and realize what is happening before the luxury liner goes down?