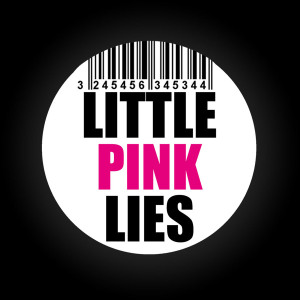 Written by PinkyMcStinky
This is the final letter I sent my Mary Kay sales director, who told me she felt hurt when I decided to quit. I needed the closure of this letter, and it felt good to speak my mind!
Sales Director,
I understand that you FEEL hurt. I FELT the same way when it finally and fully occurred to me that this "opportunity" was built, and unfortunately continues to thrive, on outright lies, half-truths, master manipulation and the fleecing and frontloading of brainwashed consultants. But what I've FOUND is that the joy I have in sending back thousands of dollars of product, and the knowledge I now have of how MK and all other MLMs destroy people's lives, and the intent I have of encouraging everyone I know to stay out or get out of them will enrich my life forever.
You want to improve for the future? Stop telling people there are no quotas (because you know there are quotas for keeping the consultant discount and remaining active, going on-target and staying there, keeping directorship, etc..) Stop telling people MK is number one in skin care and cosmetics (because you know that MK Corp. doesn't track actual sales to a final retail customer, and therefore has no idea if non-consultants are really buying this stuff.)
Stop telling people "they can't sell from an empty wagon" (because you know that people wait for any products ordered on-line or through other home-party scenarios.) Stop telling people that they receive free training (because you know that you charge $20 a month for Girls Night Out, in addition to the cost of other events.)
Stop having consultants give out Alison Lamarr's layering phone call (because you know that she no longer even works for MK… and has moved on to her third MLM thus far.) Stop encouraging consultants to fill out their own orders to bridge the gap between what their team has purchased and their quotas for staying on-target (because you know you advised XXXXX to do that right before Conference. )
Stop celebrating consultants for ordering until you know they are selling what they have on their shelves (because you know that when I told you I felt like a fraud for getting all the accolades just for ordering a store, you said "We all start out that way, but you'll sell it eventually and then you'll get the recognition for placing reorders.") Stop telling consultants that "everyone with skin" is their customer base (because you know that even if they get this customer base, you'll be pushing them to recruit… in effect turning their clients into their competition.)
I know that your response, if any, to this will be that "no one held a gun to my head" or "I just didn't bee-lieve enough" or any other of the many scripted lines that dictate all functioning in MK. I remember many times that I told my friends who had spoken to you or met you that you weren't as fake as they believed, because you were always so upbeat and cheery and you couldn't fake that all the time… until the day when I started realizing that you were just using scripts on me.
Do you want to know the first time I REALLY started listening to the voice in my gut telling me this was all wrong? It was the beginning of February, and XXXXXXX had already asked me to hold her starter kit check because she was short on cash and still had a lot of questions about MK that she wanted answered. I had no problem with that, and honored her wishes.
You, on the other hand, upon finding out that I didn't sign her up and process that check, told me that "I should have just deposited it anyway." Do you even remember that? And if you do, do you even realize the treachery involved in your instruction? How does it enrich a woman's life to cash a check that she can't afford for a business that she is not even sure she wants to pursue?
Or the time that we were on the phone with XXXXXX, and she stated repeatedly and clearly that she may one day be interested in MK, but she couldn't even begin to consider it now. And what did you do? You asked her to "grab her credit card and driver's license because that would be the only information she wouldn't know" when filling out the agreement. You heard her say NO more than once, and you still pushed at her. What you probably don't know is that I called her back the next morning, in tears, and apologized for your behavior and my complacency on that phone call. Not that it matters now, but you could have cost me a client, and you most certainly cost me (and yourself, in the long run) a team member.
I hope that sometime in the future you will fully see and hear what I'm saying here. I know that, if you've even made it this far in my email, you can't and won't receive any of this right now. Maybe when XXXXXX has to add a new car payment to her finances (on top of her medical bills) because her team couldn't pull production (which you should have seen coming because it took no less than 50 people contributing in various ways to "Project Hope" just to get her there) you'll see it.
Maybe if you ever decide to really look at your Schedule C and 1099 (and add in ALL the time you spend on MK… every minute for phone calls to customers, recruiting prospects for yourself and your team, conference calls for your unit and other units, new consultant training, conferences and seminars and director training/events, etc.) you'll see it.
Maybe when you get audited and realize that deducting an ALL-EXPENSE PAID vacation/training session is not exactly legal, you'll see it. Maybe you won't.
I can only hope that you don't crash and burn. I can only hope that the women whose small dreams you pushed to million-dollar-dream proportions (to fulfill YOUR dream and increase YOUR commission check) don't crash and burn. I can only hope that MK and all other MLMs (because that is what it really is, and you know it) crash and burn, and one day we can all be free from the clutches of this insidious and dangerous scheme. I can only hope…
Until that day, the only thoughts I will have of my experience with MK will be one of disgust (for having gotten involved in the first place) and of joy (for having seen the light and gotten out before it ripped me, my family, my finances and my sanity apart.)
Peace to you. I hope you find it one day…
XXXXX