It's no secret that the volume of business done by Mary Kay in the United States has been dropping for the last decade. In 2007. the company reported 700,000 consultants and 14,000 directors. In 2008, they reported 600,000 consultants and 13,000 directors. After that, numbers for the United States were never reported again. Only worldwide numbers are reported.
Around that time, MK started devoting a lot of effort toward developing the sales force in China. It's no wonder, since China is a huge untapped market, while the U.S has been worn out. There are literally millions of women in the U.S. who are former Mary Kay consultants. While there are still millions who haven't tried the products or signed up. they're harder to find and the momentum slowed considerably in the U.S.
So how many sales directors does Mary Kay have in the U.S. today? No one is quite sure, but we have a hint when we look at the numbers for the Leadership conference.
In 2006, 11,000 sales directors attended leadership.

If there were 14,000 directors in 2006, that's about 78% attending.
By 2017, there were 8,300 directors attending Leadership conference.

There were only 7,000 in attendance in 2018.

The company is projecting 8,000 in 2019, but I don't believe them when they say 1,000 more directors will attend.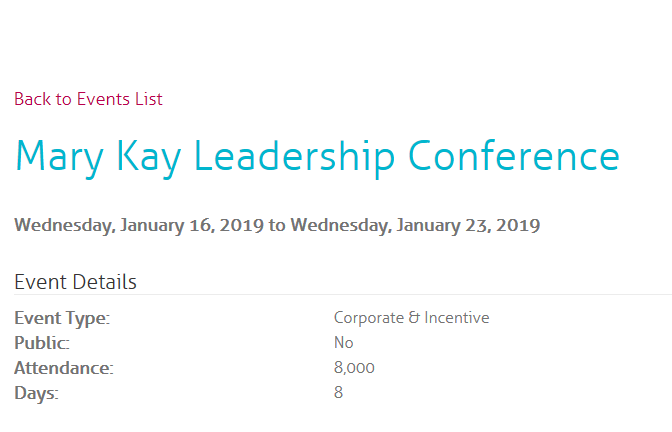 But let's run with that. Assuming 8,000 sales directors attend and assuming 78% of directors will be there, that gives us an estimated 10,250 directors in the U.S.
If we assume that directors are the "top 2% of the company" as they traditionally have been, that gives us an estimate of 512,500 consultants in the U.S.
It's hard for me to believe that so many women still believe the lie of this "opportunity." On the other hand, it's about a 14% drop in participants over the last decade. I wish the drop was faster, but I can't help but be happy that the numbers are dropping rather than increasing.