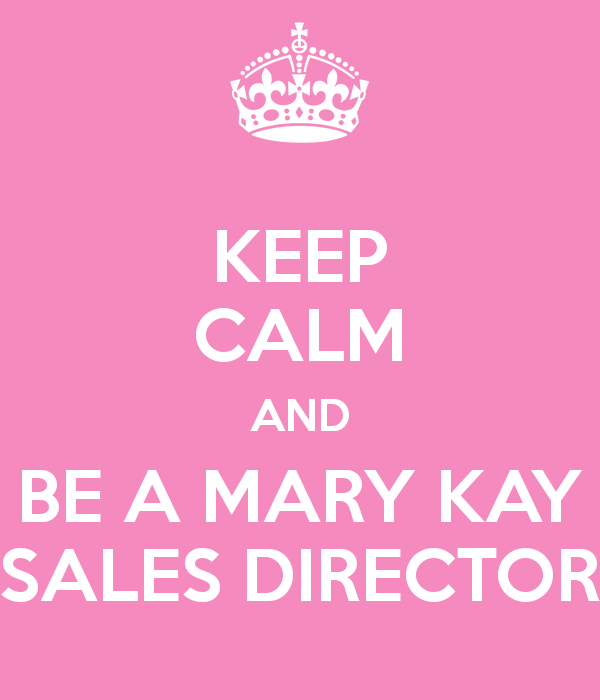 One of the frequent arguments we hear from Mary Kay Lovers on Pink Truth is "my director is a good one" or "I'm sorry you had a bad director, but mine is different!"
I believe there are many sales directors who believe they are doing the right thing. They believe they're helping other women when they involve them in Mary Kay. They believe that convincing new recruits to stock inventory is "for their own good."
But any honest former director will tell you that they all deceive to some extent. Many tell outright lies. Others tell lies of omission…. purposefully keeping facts to themselves, even when they know those facts might be important to the recruit. They don't tell the whole story about their Mary Kay experience or the truth about how much money they're (not) making.
A woman tells her story about being a "good" director, and the truth about her involvement in Mary Kay. She is not the exception. She is not one who was "not working the Mary Kay way." She is the norm.
I was a "good" sales director, or at least I thought so. Even upon emerging from the pink fog, I still considered myself to be one of the "good" directors who did really care about her consultants. I truly did care and still do, but tonight, it finally dawned on me that I was as horrible as all infamous SD/NSD's we read about here.
I thought since I wanted so badly for my consultants to succeed (when I still thought real success was possible), and didn't just view them as stepping stools to larger pay checks, that I was somehow better, more humane or something. It kind of sucks to realize I've been so disgustingly self righteous and unaware. Don't get me wrong, as I did already know that I let MK turn me into a manipulative, greedy twit, but I somehow thought I just wasn't as bad as some of them.
I skimmed over some  notes I took while in MK, and I was just shocked and disgusted at the blatant BS I had written. I cannot believe I couldn't see through the feel good, rah-rah crap! But, as I was skillfully manipulated by one who is still scamming and shamming, I no longer feel too badly about my gullibility.
I got sucked in because of low self-esteem and a strong sense of wanting to contribute more to my family. I wanted to be successful and important again, like I was before my daughter was born, when I was working. I didn't realize that I was already important and I was already successful. I was important to my husband and daughter, the people who are most important to me! I was successful, because I was doing what I always wanted to do, and I had a happy marriage and a happy baby. But my senior director conned me into thinking that what I was doing wasn't important or great enough, and the MK could fulfill me.
Anyway, I guess I hadn't yet identified traits in myself that I despise in the MK sales force. I've been out for about 18 months now, and thankfully was only in for 2 years, but to my surprise, I'm still learning about myself from my experience. Such as how much they stress going to meetings, for example. I always told (lied to) myself, that I didn't mind if a consultant missed a meeting, because I understood there was more to life than MK. What bull! Of course I cared if somebody missed a meeting! Why? Because the meetings are a great way to maintain mind control over the consultants! She misses a meeting, and she misses the brainwashing I had planned for her, to insure another dollar in my pocket!
They always say, "get the dollar signs out of your eyes!", and I totally bought into it and believed it was sincere, that I was sincere! I didn't realize at the time that I looked at each woman, my friends, as basically a pimp with a group of ho's! It doesn't matter how nice you are, or how much you tell yourself you care, when the only way to "promote yourself" and earn a paycheck is by conning other women into selling crap and snaring other suckers, you're no better than anybody else in the game. The company forces you to focus only on the almighty dollar, when it comes right down to it. Quite a revelation to realize I was even more scummy than I had accepted I had been. Very humbling, to be quite honest.
Sorry this is disjointed and full of ranting. I guess I just got disgusted all over again today, and I knew I could come here and spew it all out to people that understand. I am so thankful to say that I am a good person, and even though I lost a lot of myself during my brainwashed period, that's not who I am today. For anyone that is still struggling with coming to terms with the person you became while in MK, please know that you were duped, and don't let that define how you feel about yourself now. Be proud of getting out, and reclaiming your life and values! It takes strength and courage to leave, and it does get sooooo much better the longer you've been out!
Thanks for reading, thanks for being there for me when I was emerging from the fog, and thanks for all the support you continue to give new comers and existing members! I love Pink Truth!