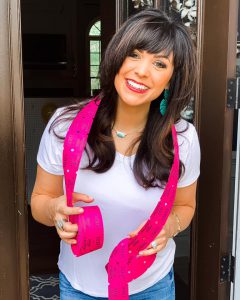 Who says the Mary Kay ladies don't give you any useful training?
NSD Kristin Sharpe did this great piece on FaceBook about using raffle tickets at your Mary Kay parties. Okay, it's not really all that great. You know why it's not great?
Because it doesn't actually help you sell anything. It doesn't help you get any women to a skin care class. That's where the problem is with MK… finding willing victims. You can't pass out raffle tickets if you have no one to pass them out to.
They can do "training" all day long on things like roll-up bags and raffle tickets and having women fill out referral sheets. But how do you actually find the women who will come to a class? Where do you find new blood?
Sure, you can spend each morning at Starbucks trolling the professional women who come in to get their coffee. But that's not going to get you far. The truth is that there is no technique out there that will get you in front of enough women to develop a viable selling business. Why? Bcause you need to talk to so many women. If you wanted to hold 5 to 6 classes a week, you'd have to book 10 to 18  (yes, book 2 to 3 times as many as you want to hold), which would mean having a Mary Kay conversation with 40 to 50 women a week. Good luck finding enough women to do that.
But here's some fun "advice" about giving out raffle tickets!
When I first joined Mary Kay, my Mom said I should use raffle tickets at my parties. I thought she was crazy! Why would anyone care about asking a question at a party to get a raffle ticket to maybe win a prize at the end? 🤷🏽‍♀️
—
Well, I still use tickets to this day (turns out Mom was right and people love them!)! When guests ask a question, they get a raffle ticket. When they say something funny, they get a ticket. For each referral they write down, they get a ticket. 🎟
—
It's such a fun way to get guests involved and engaged! Super simple and cost effective! Double win 👏🏼
—
Buy a roll of tickets for your next party and have fun with it! 🎊