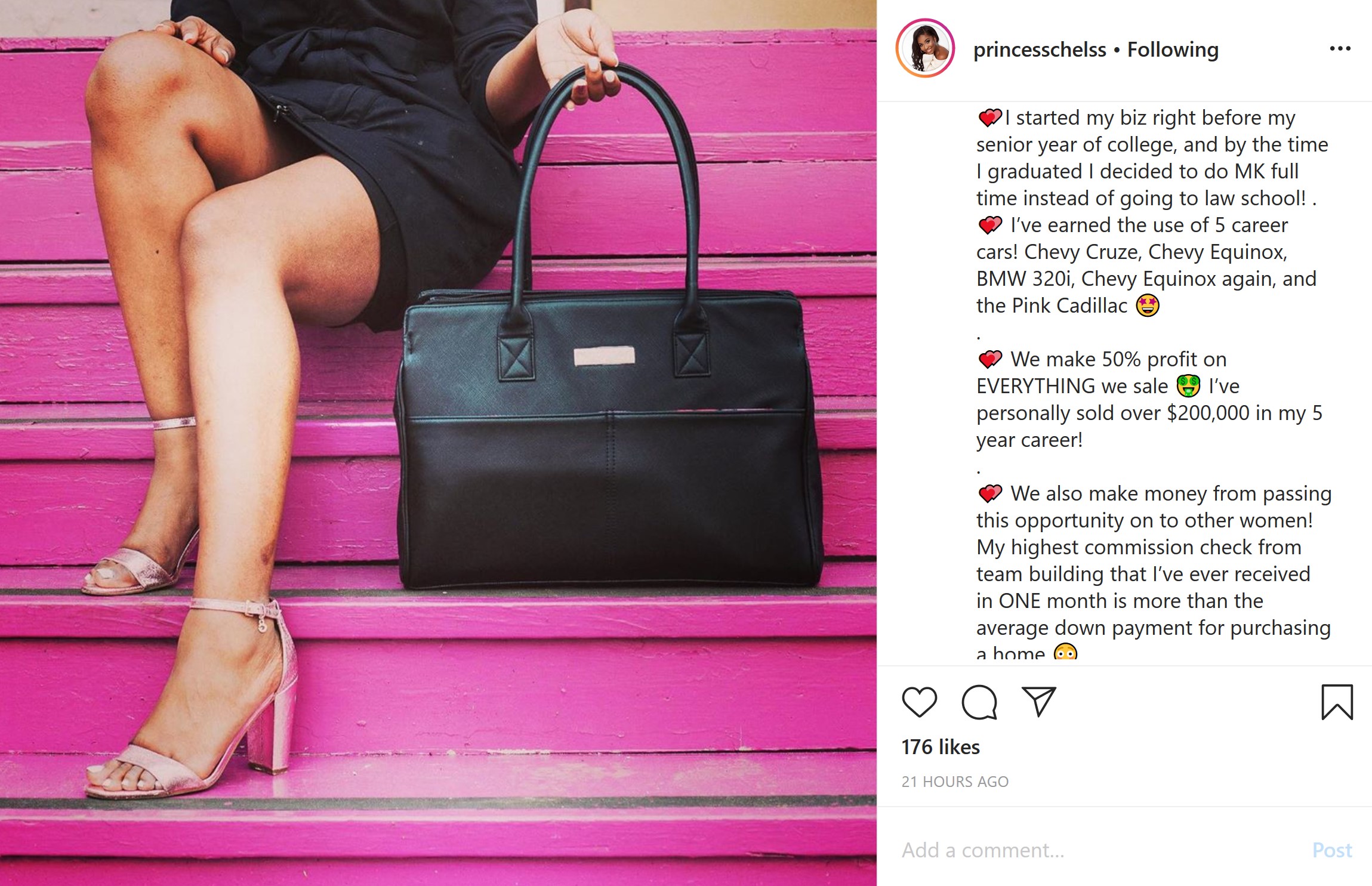 At first glance, you may be impressed to hear Chelsea Claytor say that she has sold $200,000 of Mary Kay products in 5 years. Wow! That's a ton of makeup.
But then you dig into the claim, and realize what nonsense it is.  The number is a lie, and it's simple to see.
1. She didn't sell $200,000 of products. She may have ORDERED $100,000 wholesale over a period of 5 years. But she didn't sell all of it, and she certainly didn't sell all of it at full retail value (which is what her $200k figure assumes).
2. Chelsea didn't make 50% on what she  Remember all the discounts she gave when she was trying to finish the Cadillac? It is routine to give discounts and give away free products to hostesses. There are also all sorts of costs involved in selling products. Best case scenario (with minimal discounts), you can plan on making 40% of what you sell. But with discounts and giveaways, it's ore like 30% (or even less).
3. If Chelsea really ordered that much stuff, she would have been in the court of sales multiple times over the last five years. It takes $40,000 of retail orders per year to make it, and she's allegedly ordered enough to qualify each year. (Sure, I understand that some years she could have ordered more, other years she ordered less.) So how many times has Chelsea been in the court of sales?
Yesterday Chelsea posted this on Instagram: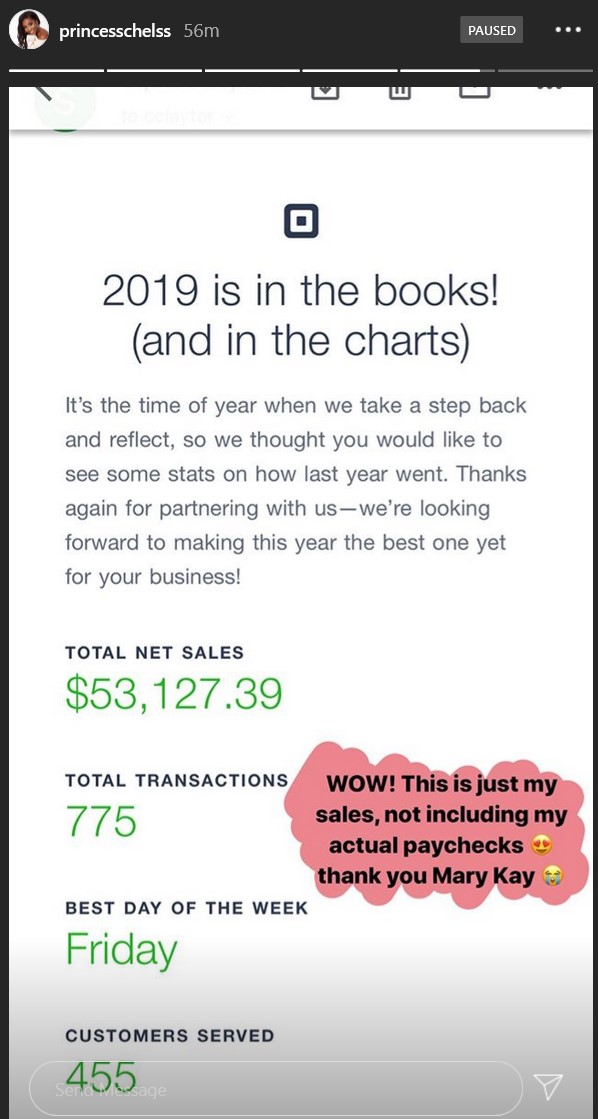 So for the calendar year 2019, Chelsea had sales of $53,127 to her customers. We know she did a ton of discounting throughout her quest to qualify for Cadillac. I would bet that this represents at least $35,000 wholesale. Take of that amount and take off all the expenses related to selling products, and she is looking at about $15,000 in profits. For one whole year of selling.
We'll never know for sure exactly how much she sold and how much she discounted things. If we assume that she did order $100k wholesale from MK over the last 5 years, she probably sold that stuff for a total of $150,000. Even if you assume a modest 5% of that for expenses related to selling, you're down to $42,500 of profit on those sales.
$42,500 of profit over 5 years…. or  an average of $8,500 per year of profits from sales of products. (2019 was higher than average because she was putting in the production for the Cadillac herself.)
What if I'm totally wrong, and the discounts she offered were much lower? Maybe she sold the products for 90% of the full retail value, or $180,000. In that case, with 5% of her selling price again going to expenses, that's $71,000 of profit on the products. Sounds good until you  remember that's for 5 years, so we're talking $14,200 profit per year on product sales.
Do I need to remind you that you cannot make a living selling these products? We're talking about a die-hard Mary Kay lady who is all in for life… and even she can't sell enough products to profit at more than a minimum wage level.