Social Media Influencer Natalia Taylor Exposes Mary Kay Scam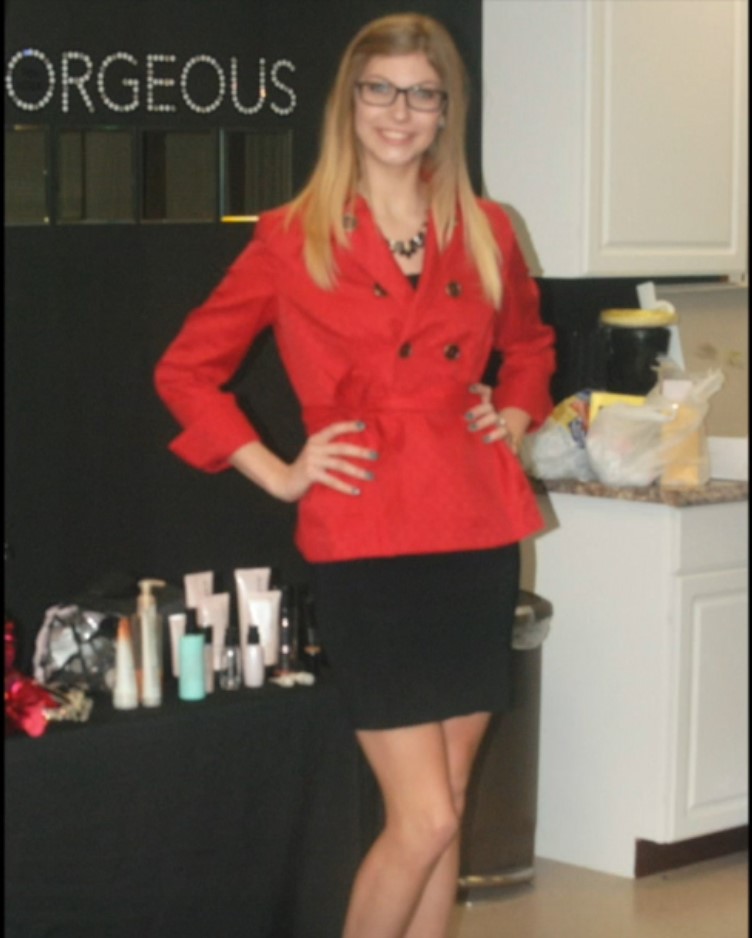 Model and social media personality Natalia Taylor has done a video on her experience with Mary Kay. It wasn't good.
The short version is that she was a broke college student who attended a Mary Kay party. She ended up signing up because she wanted to make money. And she left MK with $10,000 of credit card debt. The money, the cars, the vacations, the prizes… it's all nonsense to get you to sign up and spend money on an inventory package. (But we already knew this.)
Natalia says about MK: "It's just a ploy to recruit people and send them into debt while people at the top get even richer."
Naturally, during the recruiting process Jo gave Natalia the whole spiel about how she'd be perfect for Mary Kay and it was so easy. She told her she was on the road to being a "Mary Kay millionaire."
Natalia includes clips from the 20/20 story that was done on MK in 2015. (This was the story that got started because of Pink Truth. A producer contacted me and wanted to do a huge story, blowing the lid off Mary Kay. ABC flew a group of us to New York City to film. They put us up in a nice hotel in SOHO. Paid for our meals. Filmed for an entire day. They were going to do a 2 hour episode on what a scam MK is! And then it became a 1 hour episode. And then it became one 20 minute segment. And then it actually ended up being a segment that had equal time devoted to the "good" side of Mary Kay. Seems as if the Mary Kay legal department is awfully good at arm twisting! But I digress.)
New recruit Natalia felt great. She felt like a business owner. She was excited and started going to weekly meetings. And then the red flags started.
Red flag #1 – She had to pay to go to the weekly meeting.
Red flag #2 – It's not a $100 opportunity. They started twisting her arm to buy inventory. They wanted her to spend $2,000 and she was an 18-year-old without money. So what did they do? They convinced her to get the Mary Kay credit card. But where did the "spend $100 and start making money" opportunity go???? She got the credit card and put $2,000 of inventory on it. Now Natalia is motivated to sell because she's in debt to the tune of $2,000.
She started to sell but wasn't making much. She was trying to earn a "free" car. But to earn that you have to have orders from team members at a certain level. Natalia was on target for the car and met the goals for two months. But in the third month it looked like she wasn't going to make production so she talked to her director.
And director Jo told here there was another way…  Purchase all the products yourself with your Mary Kay credit card. You'll have your status.  Natalia (like so many others) purchased the products because she did want to lose the progress she had made toward the "free" car. $500 more is now on her credit card.
Like so many recruits, Natalia was losing money in the venture, but she thought this was just how it went. You had to work hard, the whole thing was difficult, but it would pay off if she stuck with it.
It's clear that Natalia kept ordering products she didn't need in order to keep her level or move up a level. Oh, the Kaybots will say that's not the "Mary Kay way." They'll say you aren't supposed to do this. You're only supposed to order if you're selling. NOT TRUE. This is exactly how levels are achieved and prizes are won. EVERYONE tops off their production and their recruits to keep moving up. Everyone adds one more friend as a recruit… the friend who will never "do" Mary Kay but rounds out the numbers. Everyone places the order in the name of that recruit to get her "active" in the MK system and to bump up the production numbers needed to "achieve" the goal.
When Natalia brought her concerns to Jo, she was told things like:
"You don't support women working for women?"
"You don't support empowerment?"
She points out what we at Pink Truth know well: It's terribly manipulative to market yourself as a company that supports and promotes women while taking advantage of them financially.
Then there is recruiting. Natalia is having a terrible experience in MK, but she's supposed to recruit others. She messaged hundreds of people a week to try to get recruits. It was hard for her to think about leaving after all the time and effort she had put in. Maybe she was just about to turn the corner to the big success that she was told would come?
She went to seminar to hear the speeches and how ANYONE could have the success. You, too, can get rich. You'd leave feeling special and motivated. And you'd be ready to dig yourself even further into the financial hole. They'd parade around the "Mary Kay millionaires" (using this phrase frequently) and tell everyone that you could be there too. Anyone can do it!
But the truth is that not even 1% of women in Mary Kay make enough to sustain themselves financially, much less get to that millionaire status. (Here are the real stats on people making money in MK, and here are the numbers for the bigtime "successful" women.)
How did Natalia get out? She looked at her credit card statement, and saw she had a 26% interest rate on that MK credit card. After charging a bunch of products on the card and letting interest accumulate, she was now $10,000 in debt. Enough was enough and she left. It took her 3 years to pay it off.
This video is a bit dramatic and of course, it's meant to be a bit showy because it's part of the business of a "social media influencer." But it's an entertaining way to expose the Mary Kay lie, and Natalia has a huge following. (As of the writing of this article, the video has over 600k views.) It's a win in my book.