Chelsea Claytor is lying about her sales of Mary Kay products. And so is her upline.
To hear her tell it, she's sold $40,000 of products in 8 months. It's a blatant lie, and all part of the scheme to use false earnings claims to recruit people into MK. 
What you are looking at is the Mary Kay system, which is telling her she has $40,000 in "contest credit." What does that mean? It means she has likely ordered $18,000 wholesale value of products. Double that for the suggested retail pricing, and you get to $36,000. Then add double credit of $4,000 (a contest that inflates your "retail" numbers), and you get to $40,000.
So the truth is that Chelsea has spent $16,000 on products since July. She sold some amount of products, offered a bunch of discounts, gave some products away for free either as hostess gifts or BOGO promotions. If she sold all the products she ordered (highly unlikely), she'd have $12,800 gross profit under the best of circumstances.
But she knows that people think MK ladies make 50% profit, so everyone is going to assume she made $20,000 on product sales in the last 8 months.  She WANTS them to think that. She is actively and purposely misleading people with her false income claims. It's sick.
Her senior sales director Jamie Taylor gets in on the lies. She comes right out and says "she profited $20,000" knowing darn well the $40,000 included a bunch of double credit, that Chelsea didn't sell everything she ordered, and that she most certainly didn't sell all of it at full suggested retail.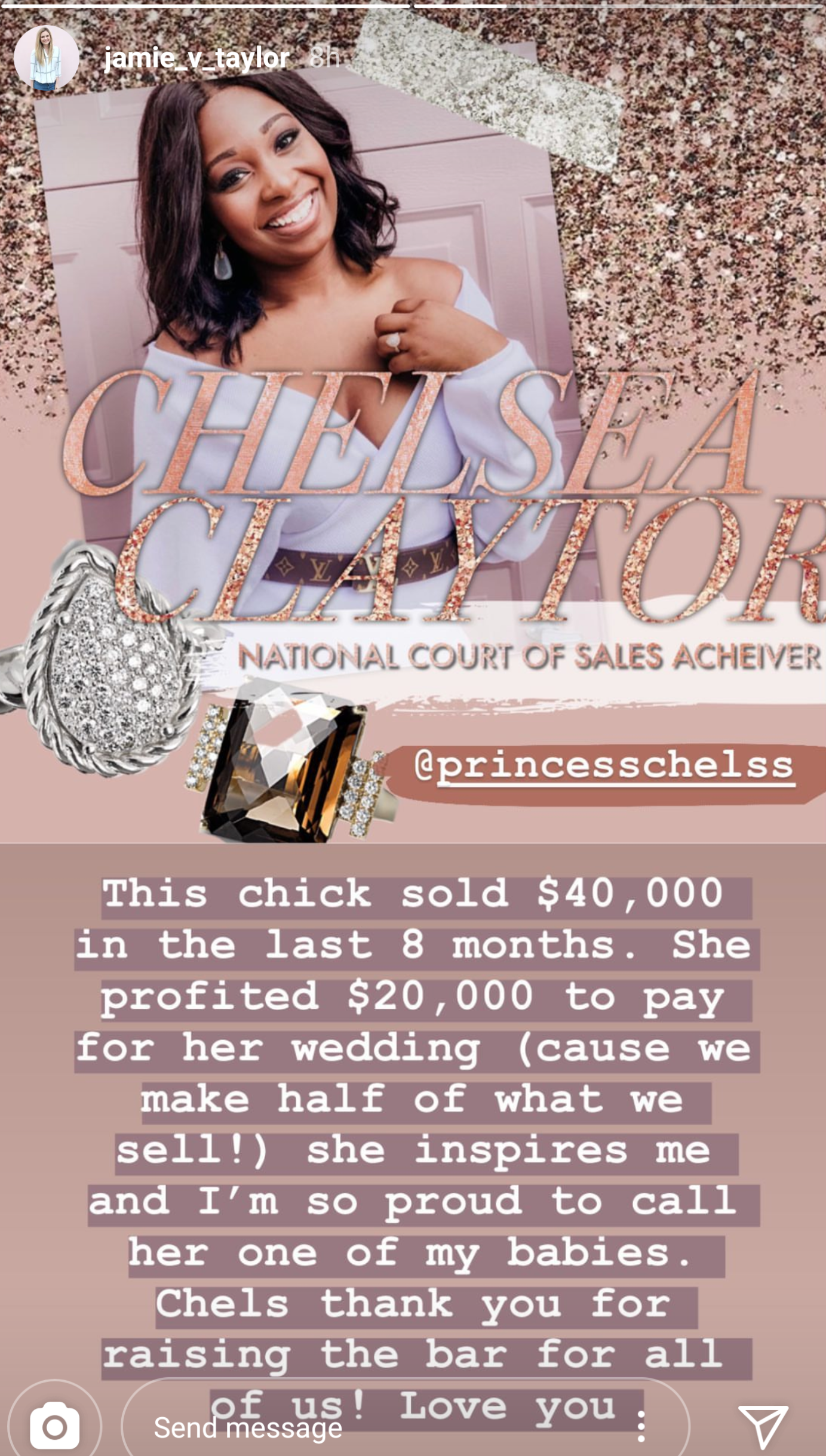 Her NSD Lynnea Tate participates in the lies, saying that Chelsea "sold 40k." No she didn't!!!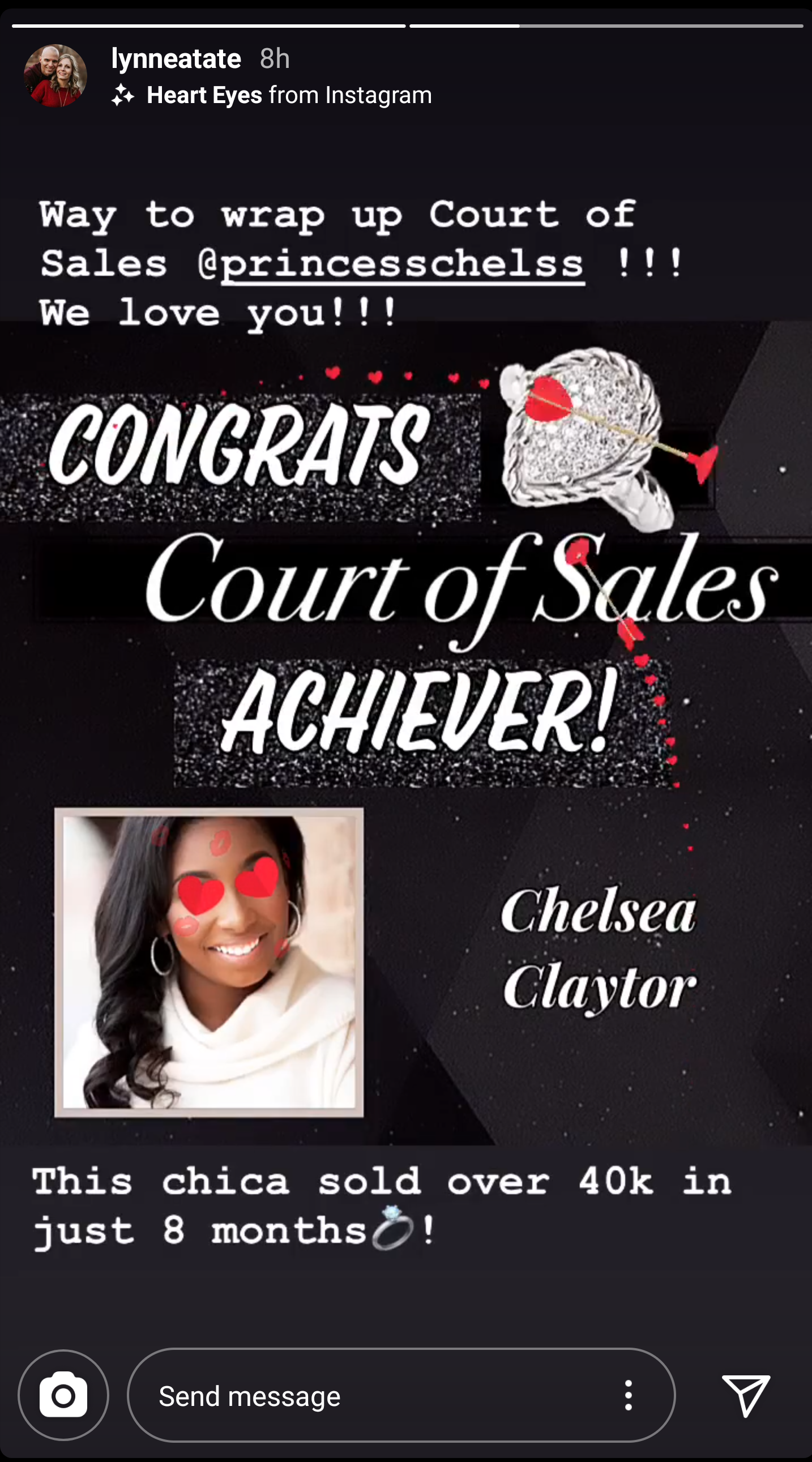 Here's Chelsea showing us all of her sales slips for calendar year 2019. Yes, that's a lot of sales slips. No, she still isn't making the money she'd like you to think she is.
And here's part of Chelsea's inventory stash. She's paid at least $6,000 to have this unnecessary inventory in her home. You see, she admits to $10k-$12k retail ($5k-$6k wholesale) on hand. But we know that she bought her way into a pink Cadillac, so surely she has spent more than that on products. (I wonder if her fiance has ever seen her credit card bills???)