If you are in an MLM, and you are exploiting the Coronavirus panic to recruit or sell products, you should be ashamed of yourself.
No good crisis should go to waste, though, in the Mary Kay world. People like Rachael Bullock and Roya Mattis are happy to show you how it's done.
And no disgusting attempt to capitalize on people's misery is complete without false earnings claims. Despite the fact that 99% of people lose money in MLM and most Mary Kay sales directors barely earn minimum wage, Rachael pretends that you will have a "lucrative" business. She even goes so far as to say "thousands and thousands of people [in MK] earn thousands and thousands every month." While that may be technically true, to be fair, she ought to tell you that out of 450,000 distributors in the U.S., there are only about 4,000 of them who make $2,000 a month or more.
I'm sure that Rachael and Roya aren't the only Mary Kay ladies engaging in this shameful behavior. And I'm sure these kinds of social media posts are going to ramp up significantly in the coming days.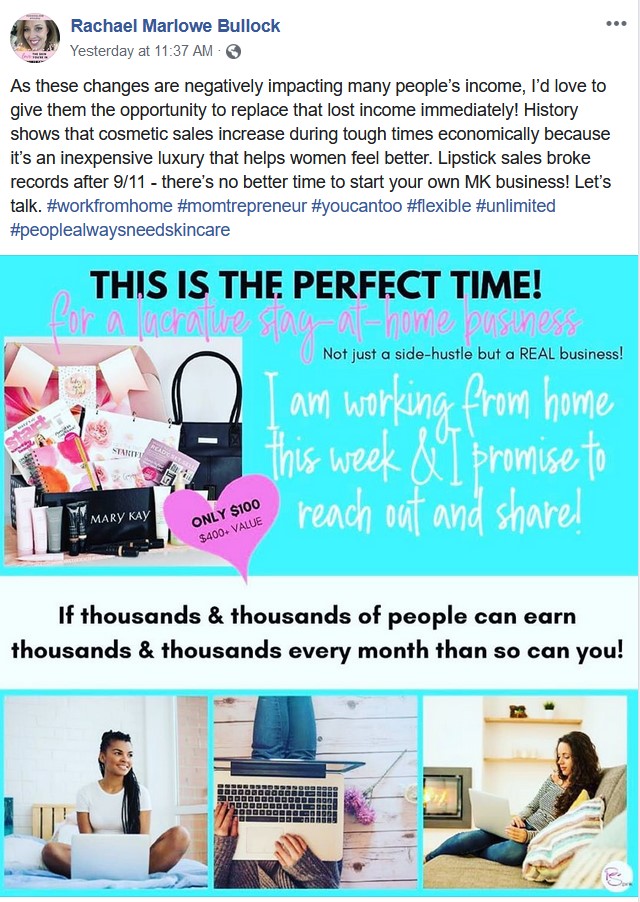 Linda Toupin gets in on the fun!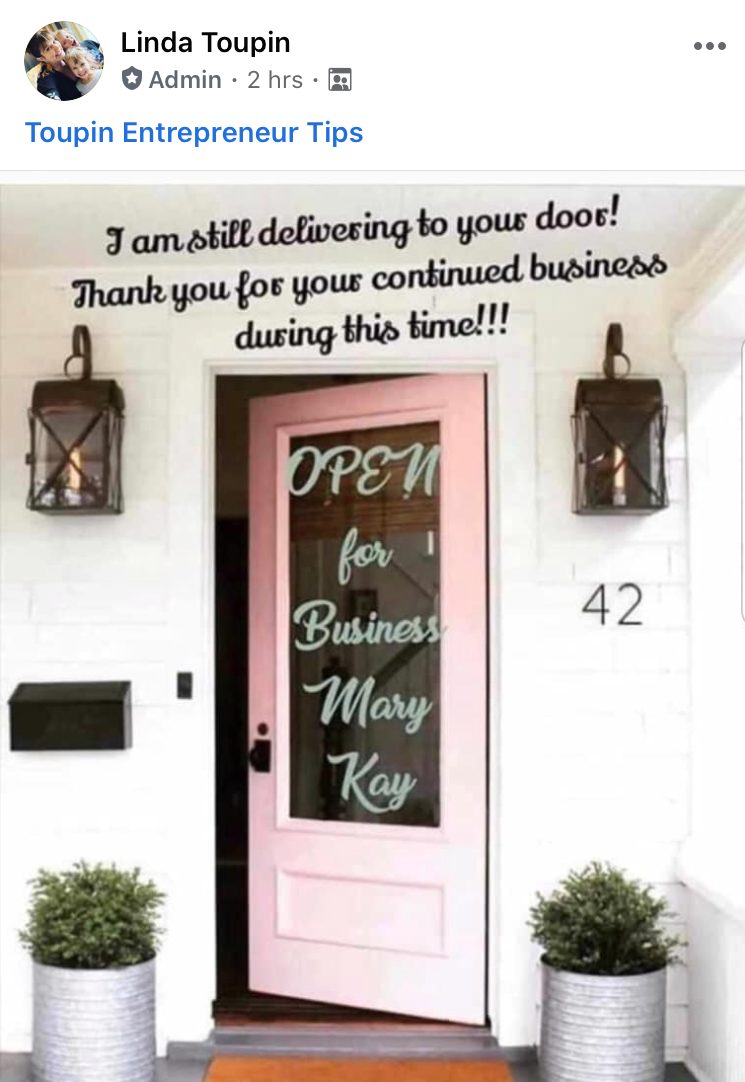 Our friend Ali Zornes is "sorry" but she's pushing her MLM too. Just wait for the false income claims….