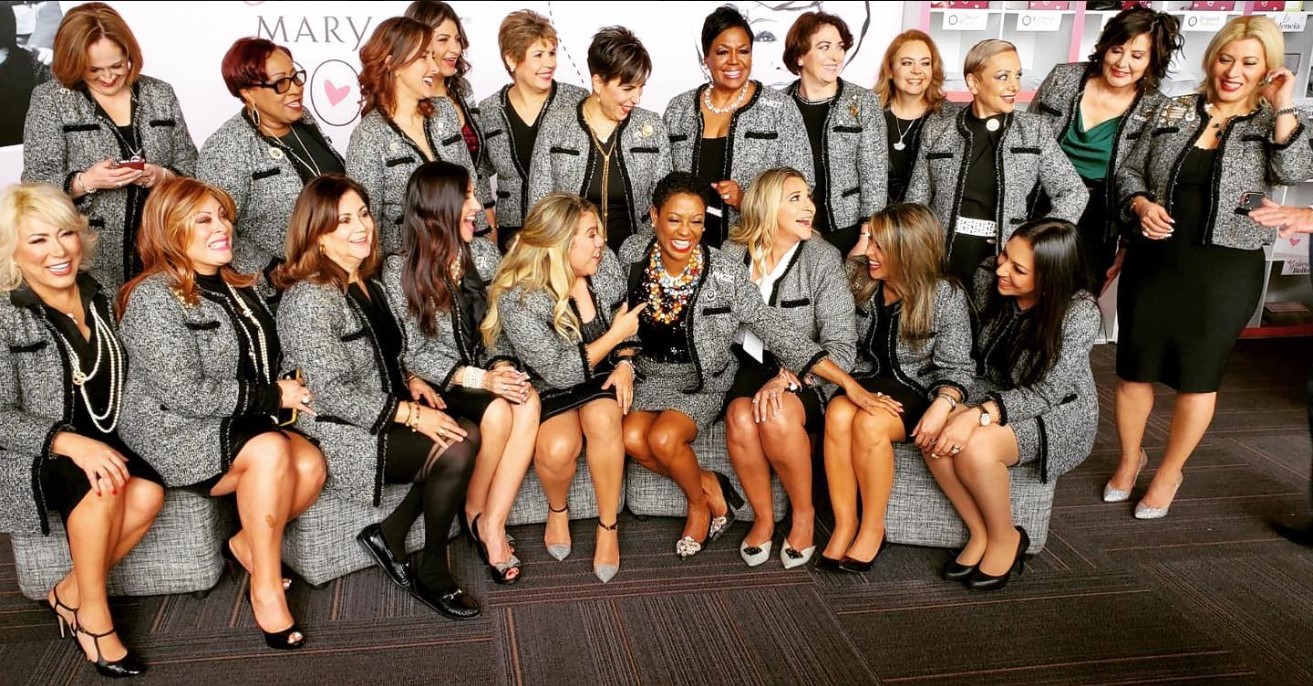 False income claims abound in Mary Kay and all MLMs. You hear about "full-time pay for part-time hours" and the "executive level of income" and the "unlimited earnings." It's not true. There are a handful of lucky souls who make big money in MK, but there are two important things to remember about this:
You have almost no chance of being one of those people.
The women who do make the big money only do so because thousands of women below them LOSE money.
Mary Kay is not a business. It is a scam that exploits women.
But let's talk about those women who do make it to the National Sales Director level. There are about 450,000 consultants in the U.S. right now. There is constant turnover of consultants. In other words, the vast majority of the 450,000 have been in for less than one year, and will quit within a year, being replaced by new consultants who will also quit within a year.
Mary Kay doesn't say exactly how many NSDs there are, but a fair estimate for NSDs in the U.S. is 225. That is 0.05% of the total consultants. Five hundredths of one percent of current consultants. If you add up all the consultants who have come and gone over the last decade, you get an even more pathetic number.
So you have ridiculously terrible odds of getting to NSD. Heck, there have only been 172 directors who have made it to the "million dollar unit club" in the entire history of Mary Kay!!! And even if you get there, you still have less than a 50% chance of becoming an NSD.
And once you get to be an NSD…. the pinnacle of success in MK (allegedly)… you still have a pretty good chance of NOT making "executive income."
What?????!?!?!?!?!
Let's call income of $120,000 or more to be "executive level." It is probably a bit too low to truly be considered "executive," but bear with me. Now remember, if you look at the commission checks, this figure is GROSS income. It's what they make BEFORE paying any business expenses. You can easily take 20% to 30% off that for the business expenses an NSD will pay, and that will get you to her personal income.
Mary Kay used to post the monthly commission checks  in Applause Magazine for all NSDs until it got embarrassing to show what some of them were making. They changed the process and started post only those making $10,000 or more in a month. I've taken 3 random months (shown below) from last year and counted up the number of NSDs listed as making $10,000 per month or more.
The results are stunning.
December 2019 – 100
August 2019 – 79
March 2019 – 132
That's an average of 104 national sales directors out of 225, or 46% making $10,000 a month or more.
Even in the best month of the year… the month that always has the highest commission checks… June… there were only 149 NSDs who made $10,000 or more. 76 NSDs still made less than that in what should be their best month.
Can you imagine working soooooooooooooo hard to get to NSD. Being one of the very, very, very few who get there. And then still having a great chance of not making executive level income.
Imagine:
You have almost no chance of getting to "million dollar director" status
If you do become a million dollar director, you have about a 50% chance of becoming an NSD.
If you do become an NSD, you have about a 46% chance of making $10,000 a month or more (before business expenses)
What an absolute loser of a "business opportunity."