NSD-to-be Chelsea Adkins!
Mary Kay sales director Chelsea Claytor Adkins has named it and claimed it! She will be a national sales director in one year… in January 2022.
Now. Let's remember this is the woman who bought her way into a pink Cadillac in June 2019.  She then proceeded to miss Cadillac production every month until April 2020.
But somehow she swindled a bunch of women into signing up for MK during the pandemic and she frontloaded enough that she did the $550k unit club for Seminar 2020 (with the help of a bunch of double credit, of course). Here's how her year worked out: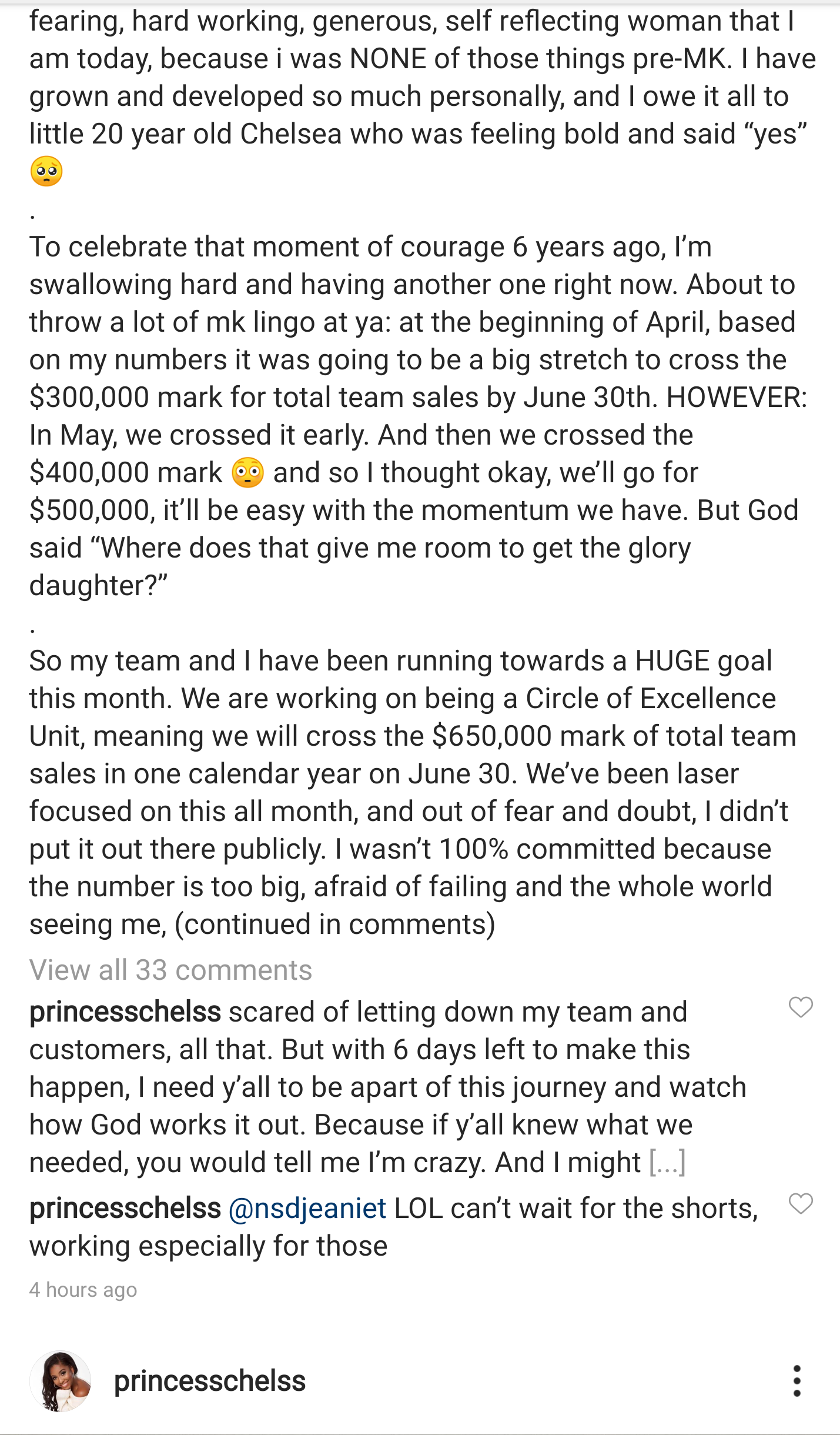 Note: She did not make $650k unit club, she made $550k. And it's not $650k in sales. It's the amount of ordering, and it's much less than that because of double credit and because the number is suggested retail, without factoring in the many discounts that consultants offer.
Chelsea is allegedly on her way to "doing a million" this year.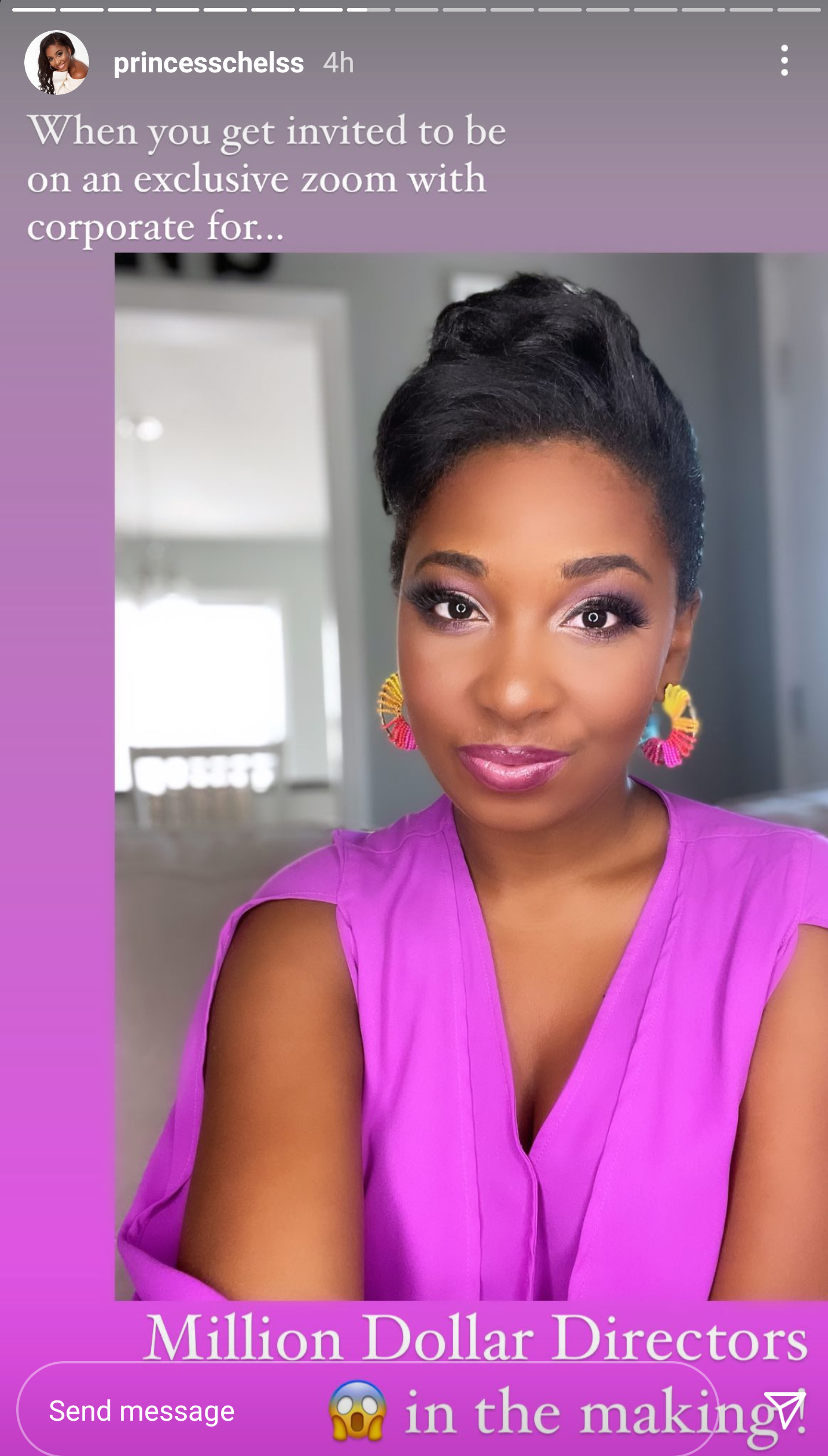 The goal has always been NSD, but now Chelsea has turned it up a notch. It's now going to happen in ONE YEAR.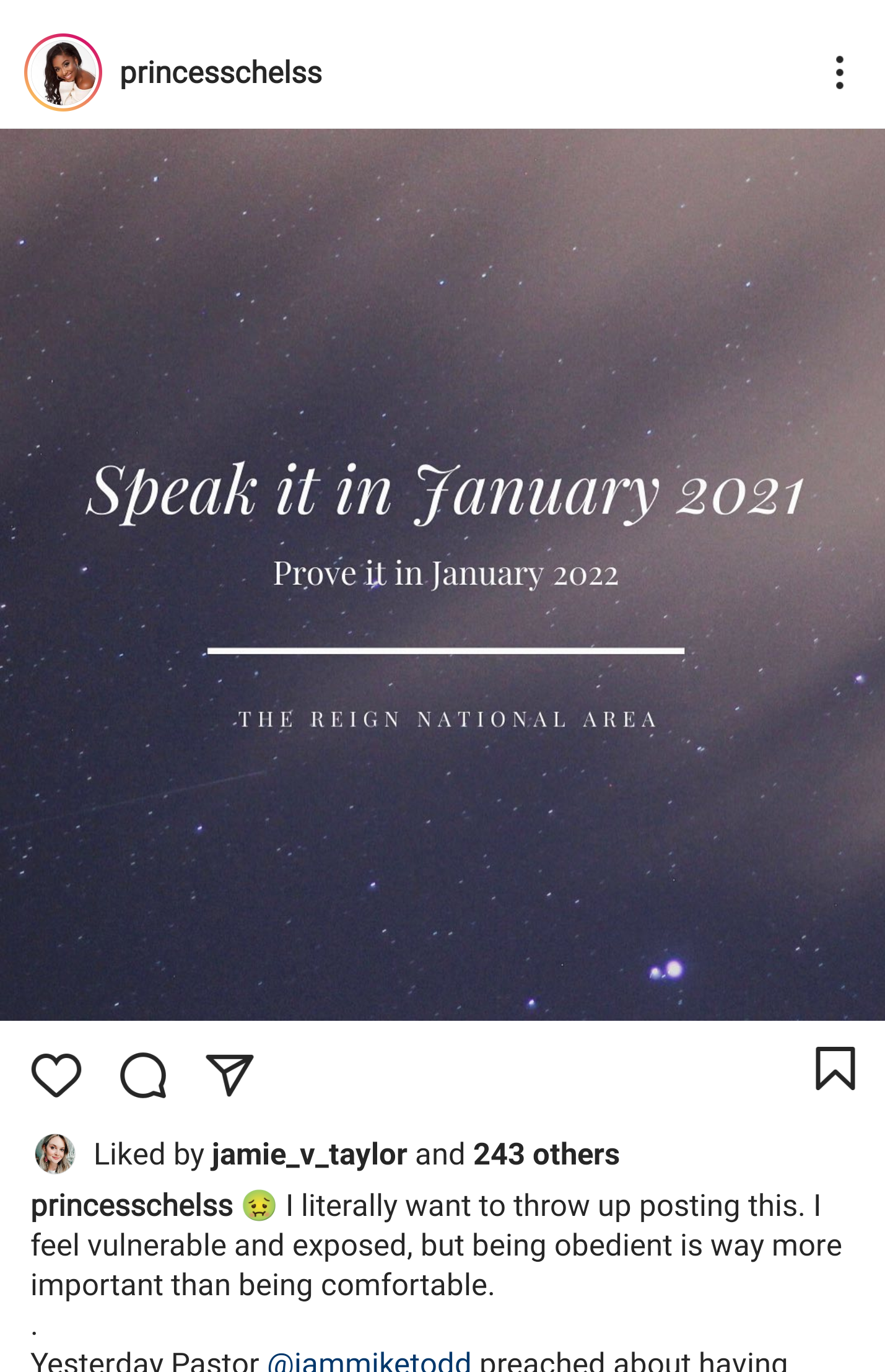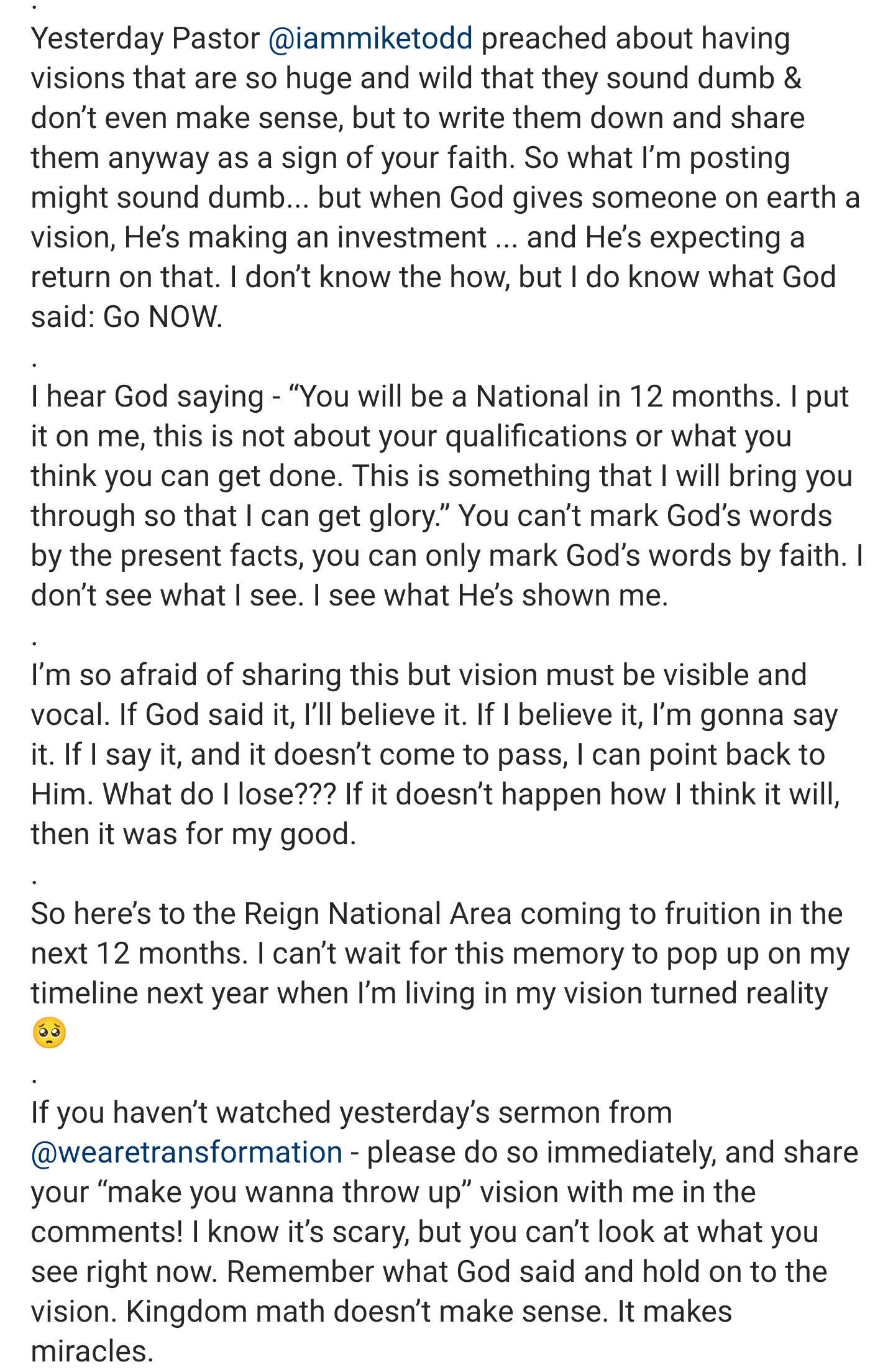 That's all lovely but for the fact that on the Lynnea Tate area site, Chelsea is shown as a senior sales director. That means she has 1 or 2 offspring directors. She needs 20 total between first line and second line to become an NSD. So she's going to add 18 new directors below her in a year? Sure, Jan.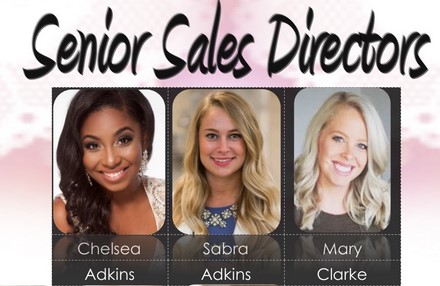 Also, the stuff about God telling Chelsea that she's going to be an NSD in one year? That's offensive. God's going to do it for her, and God's going to get the glory. I'm sorry, God has nothing to do with the defrauding of hundreds of women to get to NSD. God does not call you to be part of a giant pyramid scheme that preys on women and their pocketbooks. (Preys, not prays.)
The "goal" is laughable, and saying God will make it happen for her is silly.
Oh, and if you were wondering about our friend Jamie Taylor, she is apparently 2 first line sales directors away from meeting the NSD qualifications.