Mary Kay directors and consultants use all sorts of different tactics to recruit women into the scam. One of them is the "membership" idea. Remember, all we have to do is get them to sign up. Then we have a pretty good chance of getting them to place an order, because they're already "in."
Our friend Chelsea Adkins is using this "membership" technique: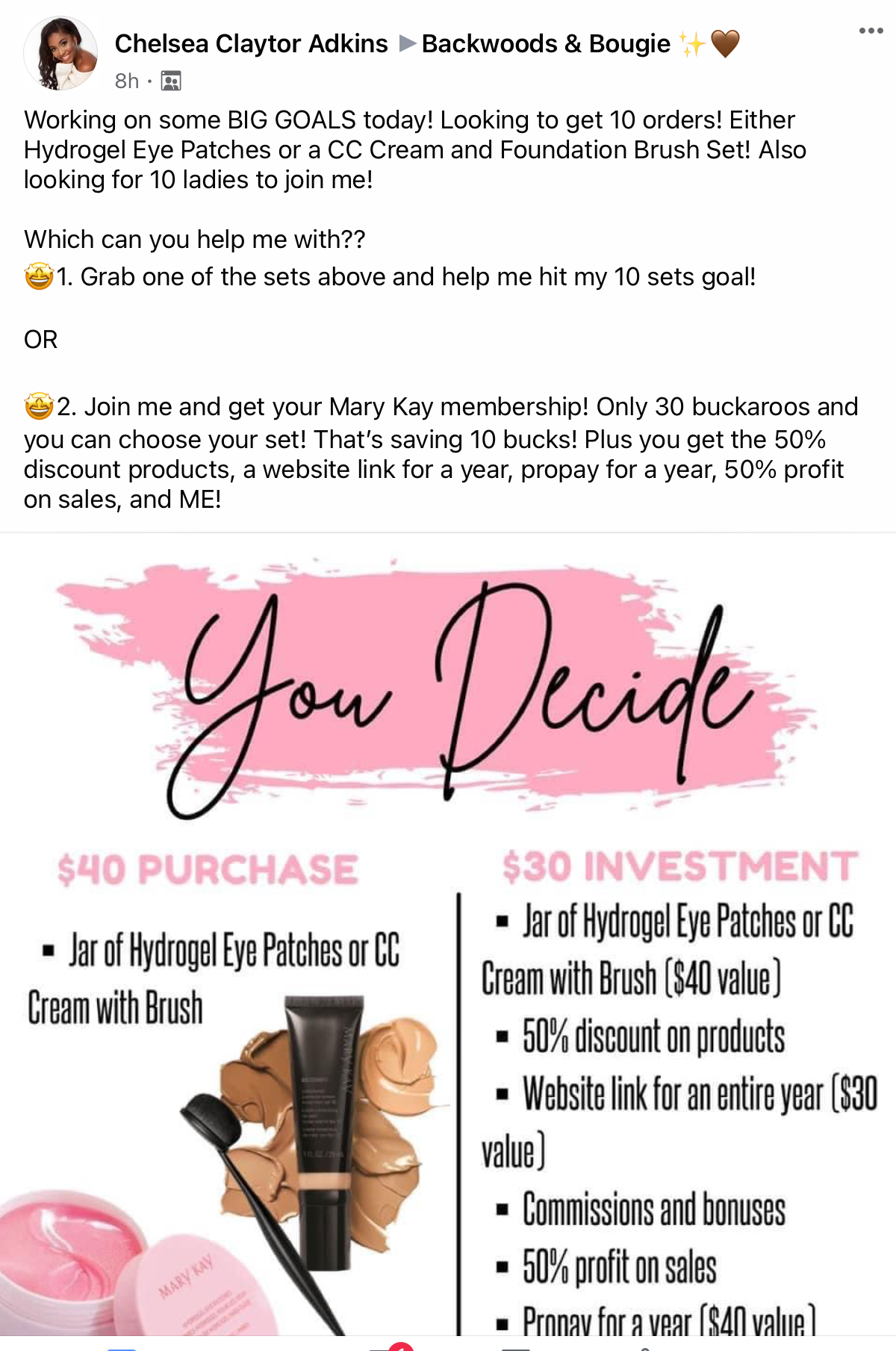 Never mind that she lies about 50% profit on sales. Or that she doesn't tell you that commissions and bonuses are only available if you recruit AND the recruits order AND you are active (i.e. you have also ordered).
"Join me and get your Mary Kay membership."
The biggest problem I have with this is that she doesn't tell you the 50% discount on products happens only if you place an order of at least $225 wholesale ($550 suggested retail). So the $40 set that you were thinking about purchasing…. which seems to cost you only the $30 membership…. really is going to cost you more than $250.
But you get a bunch more products for that $250!!!!
I don't care. It's a deceptive tactic. It's par for the course. Lies (even lies of omission) are so commonplace in Mary Kay that they don't even recognize them anymore.