Chelsea Adkins Lies About Her Sales
Chelsea Claytor Adkins leads the pack when it comes to lying about product sales in Mary Kay. I am so sick of consultants and directors pretending they sell a ton of products when they don't. They order tons of products, then they pretend they sell them all at full suggested retail price.
First problem: They aren't selling all of the products they order. They're stockpiling them because they're ordering to move up, get cars, or finish other goals.
Second problem: Mary Kay ladies aren't selling products at full retail pricing. They're offering numerous discounts and incentives to move out this product they've stockpiled.
We talked about this issue a last week. And then Chelsea doubled down on her claims.
Let's back up. Last year, Chelsea claimed she sold $80,000: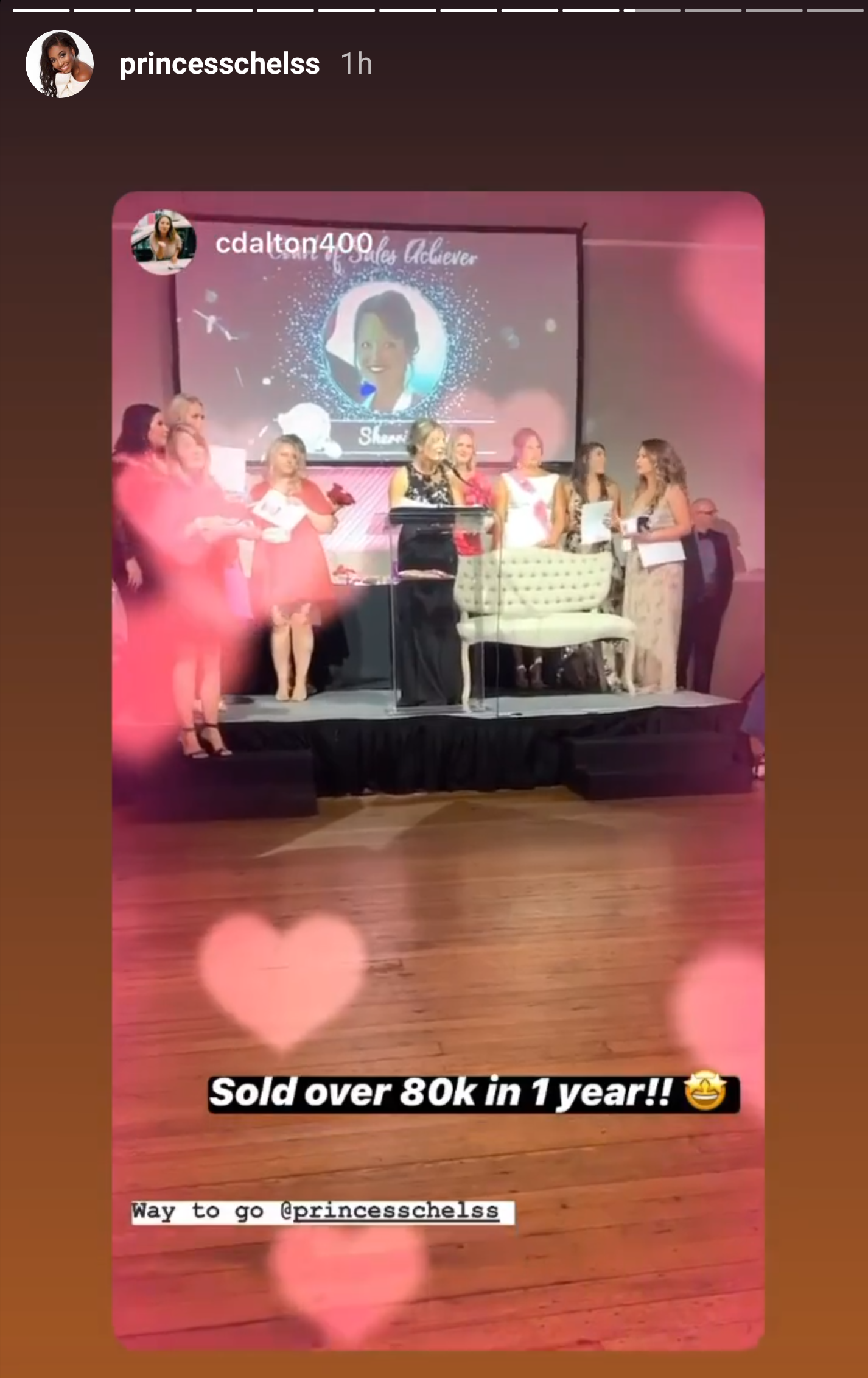 The truth is that Chelsea ORDERED about $30,000 to $35,000 wholesale. But she did not sell all of that product, and more importantly, she had little to no profit on her sales because she did so many huge discounts.
Chelsea has done the same thing again. She'll probably be in the top 10 for director Court of Sales. She is saying she sold $100,000 of products. It's laughable.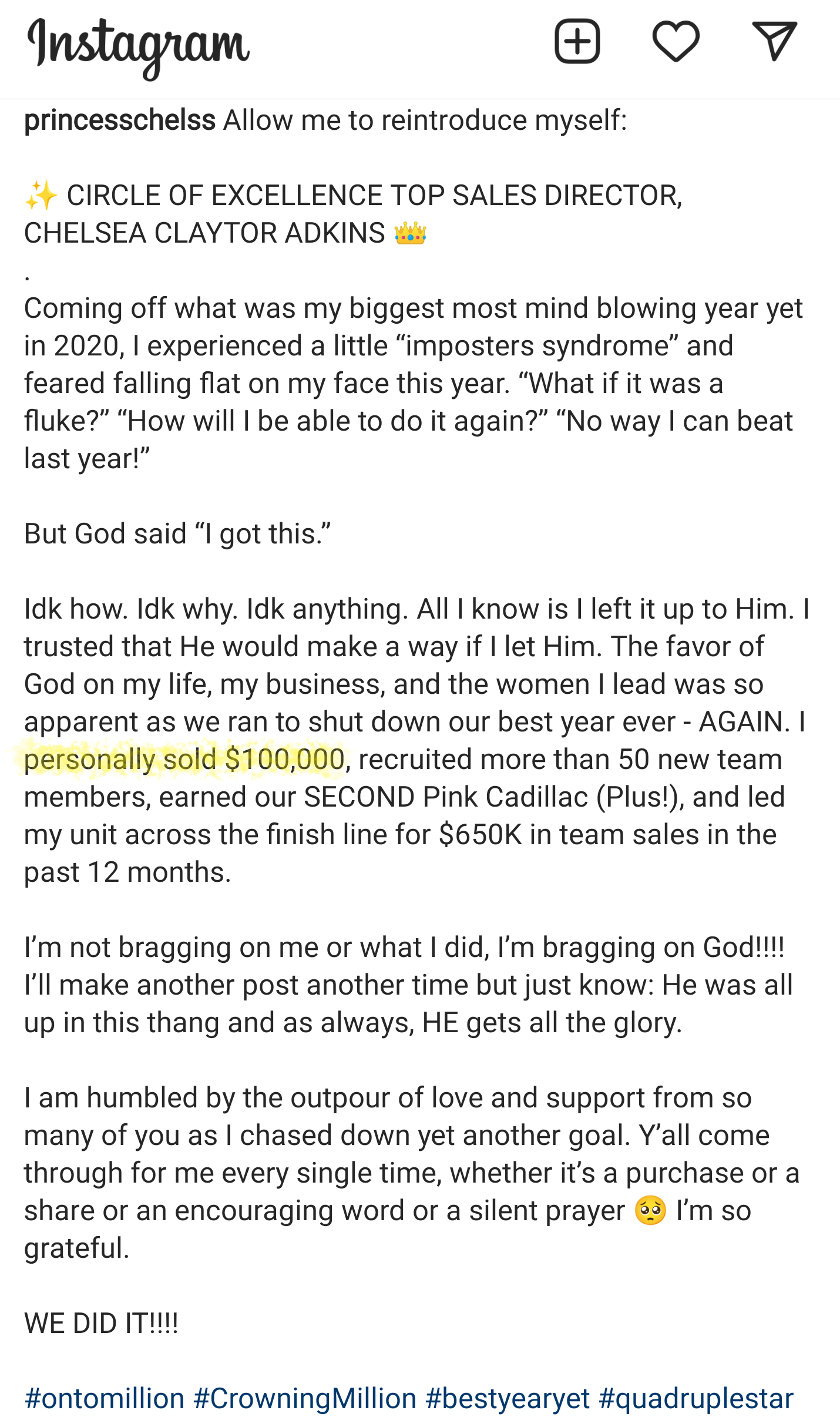 What really happened: Chelsea ordered $40-45k of wholesale products from MK. Add some incentives like double credit, double the wholesale amount, and pretend she sold everything at full retail.
Yet we know she didn't. She gave massive discounts throughout the year that left her with almost no profits. You can see how all of these sales shook out on this post.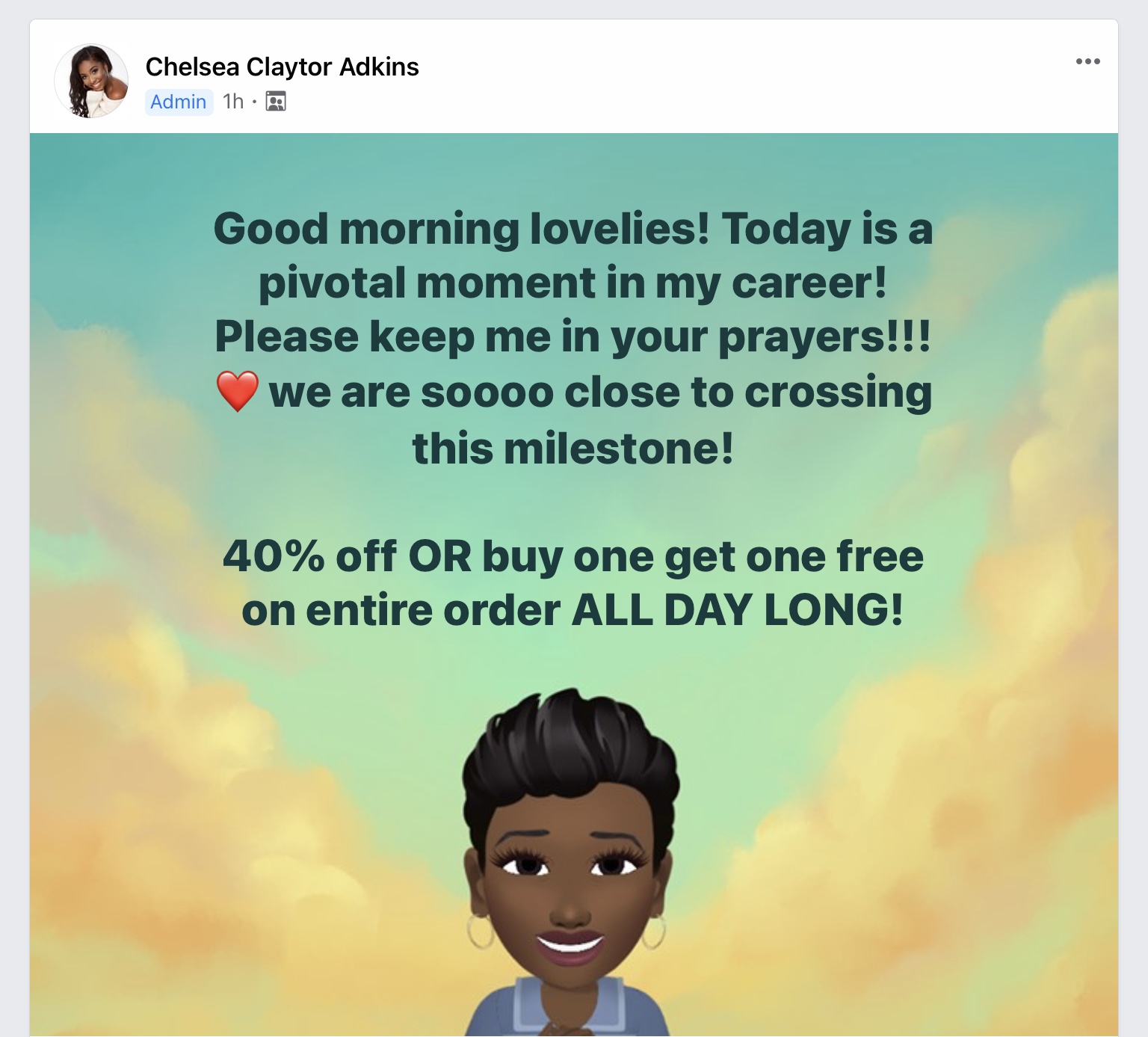 This is not something to be proud of. It is not an accomplishment to sell things at cost, especially after you've paid a bunch of credit card interest on your orders. (Chelsea has publicly admitted to having maxed out credit cards.) When you factor in all the related expenses, Chelsea might even be losing money on her product sales.
STOP LYING ABOUT HOW MUCH YOU SELL. I understand it's impressive to say you sold $100,000 of products. But you did not, Ms. Chelsea. Unless you collected $100,000 plus tax from your customers, you are big fat liar.
And yes, I'm going to keep calling you out, Chelsea.