A few years ago, Kristin Sharpe was bragging on social media about all the Million Dollar Directors in Mary Kay. She thought this was a huge accomplishment.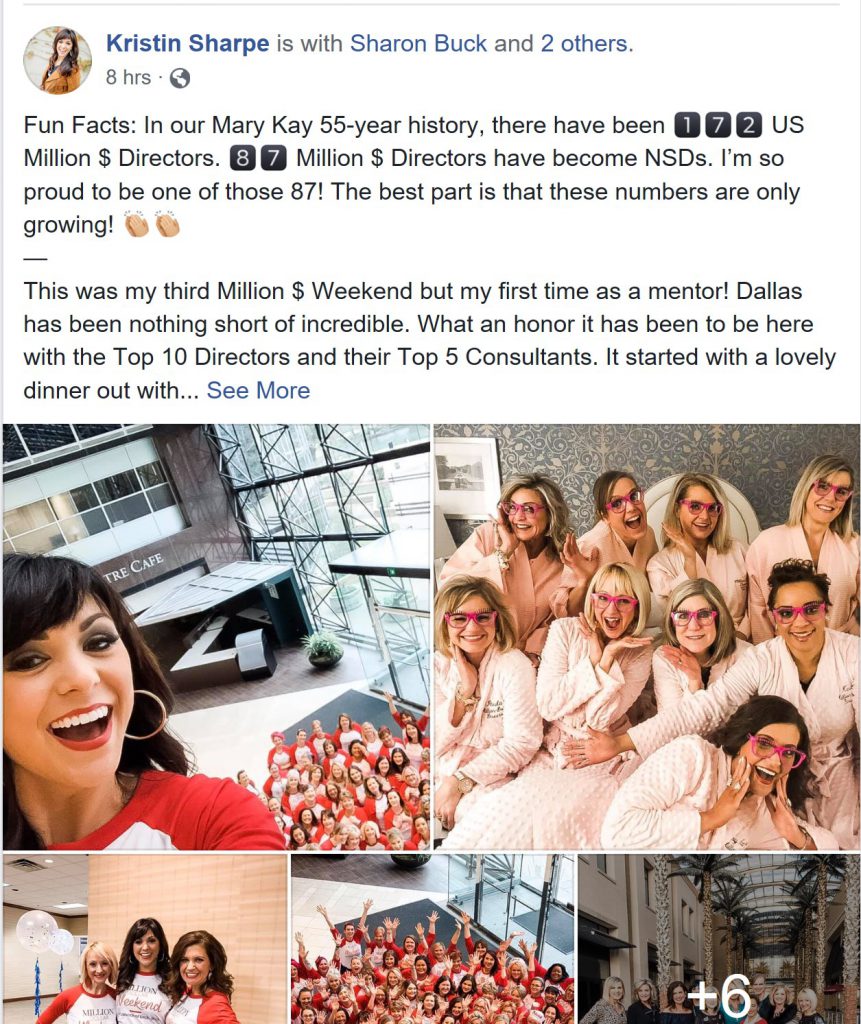 What is a million dollar director? It is a MK sales director whose unit has $1 million in estimated retail production. This represents about $500,000 in products ordered by the unit. (It does NOT represent $1 million sold to customers, although the company would have you believe that it does.) It represents about $100,000 in commission earned during the year by the director.
Kristin didn't realize the failure that she was demonstrating with her post. At that time, Mary Kay Inc. was 55 years old. In 55 years, 172 sales directors hit the $1 million unit club. 87 of those went on to become NSDs.
85 of those never made it to NSD. That's essentially half. Half never made it, even though they tell you that YOU decide when to promote yourself. ANYONE can do it.
So how can the million dollar director fail? By never making it to NSD. All that "success" and you can't make it to national sales director, the pinnacle of success in Mary Kay?