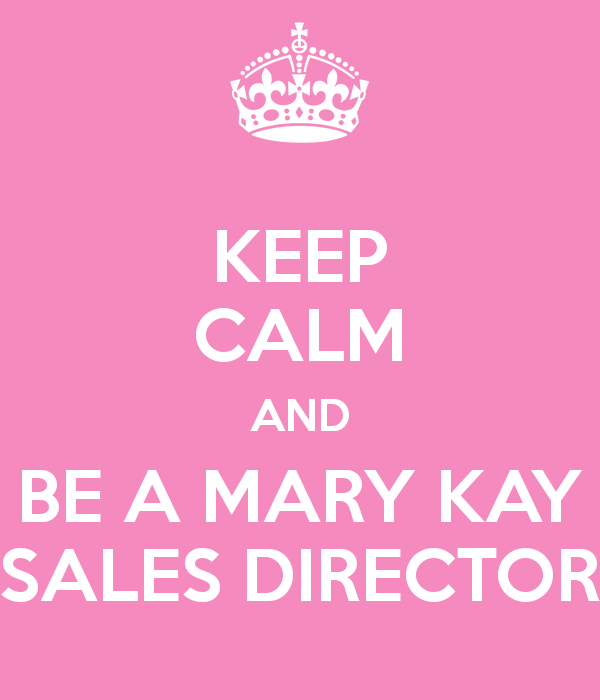 Written by PinkPeace
Nobody tells you what it costs to be a Mary Kay sales director. If they did, no one would want this position. It's the sales directors I feel sorriest for in this business, because they are squeezed from both sides in order to try to be successful.
The minute you finish DIQ (and girlfriend, I know you put in a whopping amount of personal production to make it happen), you are confronted with expenses you didn't realize you'd have.
First of all, you are instructed to go to DIT (Director in Training) week in Dallas. I was all excited to go to DIT until I realized that I would have to pay for all of it. I assumed that Mary Kay was like another company, and they would pay for management training. Silly me, I forgot I was an independent contractor, so I paid for airfare, hotel and related expenses to go to DIT week. I wasn't making the big Mary Kay director money yet – heck, I barely had my new unit number! So everything went onto the charge card.
While at DIT, I cannot tell you how many times it was stressed that I quit my regular job to be a director full-time. I wasn't "painting the picture of success" if I didn't leave my old job. I wouldn't be able to devote the time I should to my consultants if I had another job. I wouldn't be able to focus and make the real "big-girl" money in Mary Kay if I had the distraction of another job.
As I look back on it, that was a very clever tactic on the part of Mary Kay. If I had no other paycheck that I could rely on, I would have to view Mary Kay as the only way I could make money. I would buy into the "find a way/make a way" mentality that kept me hooked into the system. It worked. I came home and quit my job, because Mary Kay was my destiny. All my NSD teachers told me so!
But I digress.
You know what I was most excited about in my new directorship? The suit! For months I had wanted the suit so badly. I wanted to be like the successful women who wore the suit. I wanted to be the one in front of the room in the suit. I wanted everyone at Mary Kay events to see me in the suit. Yay, the suit!
Boo, the cost of the suit! I owned many nice suits from top stores and top brands. Not ONE of them cost me the $300 to $400 the Mary Kay suit did. Every year of being a director, I got more and more peeved at the cost of the suit, especially when there were some ugly, poorly constructed ones. And it was just another big expense to go on the credit card.
But let's go on to the average director income and the average director expenses, and see why directors might have to rely on credit to get by… I've run these numbers before, so forgive me if I repeat myself.
I'm going to run the very best case scenario for the average director, so that I can't be accused of exaggerating the numbers. Let's say a director is in Premier Club production, which is $9,500 wholesale a month. For her to get the maximum commission, she has to order at least $600 wholesale a month. (Many directors don't sell near that, so they're adding to their credit burdens right there). Let's also say that the $8,900 production remaining is entirely from her own personal recruits (which will never happen, but work with me here).
She will receive a maximum commission of 26% on $8,900, which is $2,314. She will also receive a $900 production bonus, so her total commission for the month is $3,214. Remember this is VERY BEST CASE scenario. Ladies, multiply this by 12 months and you get . . . wait for it . . . $38,568 a year! (And remember that most directors are well below this level!)
Oh, but wait – that doesn't include sales income.
Okay, let's roll with that. Let's say the director makes Queen's Court of Sales. (Lurkers – is YOUR director on Queen's Court? And if she is, is it because she's selling or because she's ordering to save your unit?)
ANYWAY. If she's on Queen's Court, she's ordered $40,000 retail. At the MK recommended 40% profit, she's taking in $16.000 – IF she's never held a sale, given a discount, or given any hostess credit. Again, I'm making this the best scenario possible.
Also the best scenario doesn't include director chargebacks . For any of you who haven't been blessed with that phone call from corporate telling you about someone in your unit sending her product back, it's really a treat. I had months when my chargebacks exceeded my check. Good times, good times.
So our perfect director in a perfect world is bringing in $54,568, or $4,547 per month. (So few directors are at Premier Club or above, but let's just pretend.)
Okay! Wouldn't that be great extra money if it were free and clear? You bet! But wait.
Mary Kay doesn't give benefits to directors.  Mary Kay doesn't contribute to a 401(k) or other investment. So we're going to have to do that ourselves:
Insurance (bare minimum) – $250
Investments (5%) – $227
That leaves you with $4,070. Okay, that's still not too bad, I guess.
Now let's talk about the real monthly director expenses. These were mine. Feel free to add yours if you like!
Training center rent – $200
Unit website – $50
Unit newsletters and other mailings – $50
Telephone – $65
Mandatory attendance at all company functions, such as Seminar, Leadership, Career Conference, director debuts, regional events, etc. – about $2,750 for the year, monthly – $229
Recruiting expenses (coffees, lunches, materials) – $30
Director products, unit sales aids, consultant Look Book mailings – $20
Travel to unit members in outlying areas – $75
Slammin' haircuts, manicures, etc. – $50
Monthly unit prizes and Seminar prizes – $30
Supplies for training center and consultant training – $20
Okay – there's another $819 in monthly expenses for a moderate unit. I didn't have other expenses that other directors did, such as personal coaches, virtual assistants, office help, etc. I actually was pretty frugal with my money, to the best of my ability.
So now the perfect director in a perfect world is left with $3,251 in income for the month,or $39,012. Let's take off 7.65% in self-employment taxes, something you wouldn't pay if you were an employee. We're now down to $36,027.
Let's stop and think about that. Income of $36,000 a year is being referred to as EXECUTIVE level. This is for a Premier Club director, one of the upper tiers of directors. After income taxes, we're talking about $27,000 of spendable income, or $2,250 per month. Can you get excited?
In my case, many of the director expenses were to "paint the picture of success" so that consultants would want my job. It was very costly to put on that facade, but it was considered essential to being a good leader in Mary Kay. My NSD used to say over and over that we had to do whatever it took to make our position as sales director seem desirable. We always had to look and act like we had all the money in the world. Who would want our position otherwise?
I certainly didn't have the cash in my bank account to pay for these things, but I had great credit. So I charged everything I could. Director suit? MasterCard. Airfare and hotel at Seminar? VISA. Slammin' outfit for the area retreat? Macy's. You get the picture. I made the minimum payments, and the debt kept climbing.
But it didn't stop there. Any director who is not one of the top 100 or so in the company knows that she makes nowhere near "executive income" in the business. (Our example above proves that.) But I was brainwashed into bee-lieving that the only way to fail in Mary Kay was to quit, and my biggest success was just around the corner! So I stayed for many more years than it made sense to, and meanwhile I got into more and more debt.