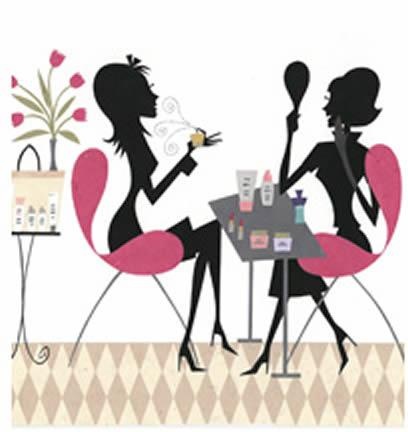 Where do I begin with this email to one Mary Kay national area? I believe that she may have had 12 women there. (Rare, but possible) I believe she may have sold $500. ($41 a person is not unheard of.) But there's no way it only took 30 minutes! The only way she could do that is to spend about 6 minutes on the class, and two minutes each with the guests.
I don't mind when Mary Kay NSDs actually do some work and show their consultants how it's done. I just wish they'd be honest in recounting the work they've done so as to set up realistic expectations for the consultants.
Here's how the nsd describes her class:
I know I forward emails to you regarding training but rarely write a personal note. My heart is leading me, as your Mary Kay leader, to write to you today.
Although things may seem out of control with the economy, elections etc. I want you to know that I pray for you ALL ( no matter how "active" you are) every day knowing that God is the one truly in control and all is well.
You all started your business for different reasons and I respect that but I believe deep down you wanted more! I am so grateful to this business and my career for so many reasons.
I just did a skin care class last night , which I don't do as often as I used to since I am a National, and had a TOTAL blast and realized that no matter what is going on women love an excuse to get together.
The hostess basically booked herself to have a "girls night out" and invite her friends. I gave her my card when I was at the park and she was excited.
Ladies, I sold over $500, and half the people paid cash! Women ARE buying skin care and color and always will. It is a low ticket item that makes them feel great!!
If you do not have bookings now it is because you are not opening your mouth!!
Open your mouth and watch you business grow. Everyone can use extra pampering or cash now and you can have fun doing it. There were 12 women there so I just had them try the product on one hand and compare the two afterwards. It only took 30 minutes including sharing the marketing plan and they bought. I have at least 4 team member prospects that want to have fun and make money too!! I believe  the best investment right now is my Mary Kay product that I am doubling my money on, especially if it is skin care because people reorder that more often!
Ladies, HAVE FUN and put a smile on your face because there is hope!! I love that our Company is debt free and we are privately owned so we don't have to answer to "shareholders". Our Corporate staff does everything with the highest integrity, I know them personally, and our future is so bright!!
Don't go to your appointments with dollar signs in your eyes. Ask yourself, "how can I make this lady feel special and pamper her". Work your business with a servants heart and send out positive so you get that in return tenfold.
I am so proud to have YOU in my Area and I am here to serve YOU if you need anything.
Love and BIG Belief,
nsd