We can pray to God about anything. But what does he listen to? And does he intervene?
We are well aware of the religious abuse heaped upon women in Mary Kay and their spouses. Everyone is told to take God as their business partner. The company even uses a motto of "God first, family second, career third" as a marketing tool, but in practice it is Mary Kay first, everything else be damned.
So when women are praying for excessive amounts of inventory orders so they can qualify for the pink Cadillac, what happens?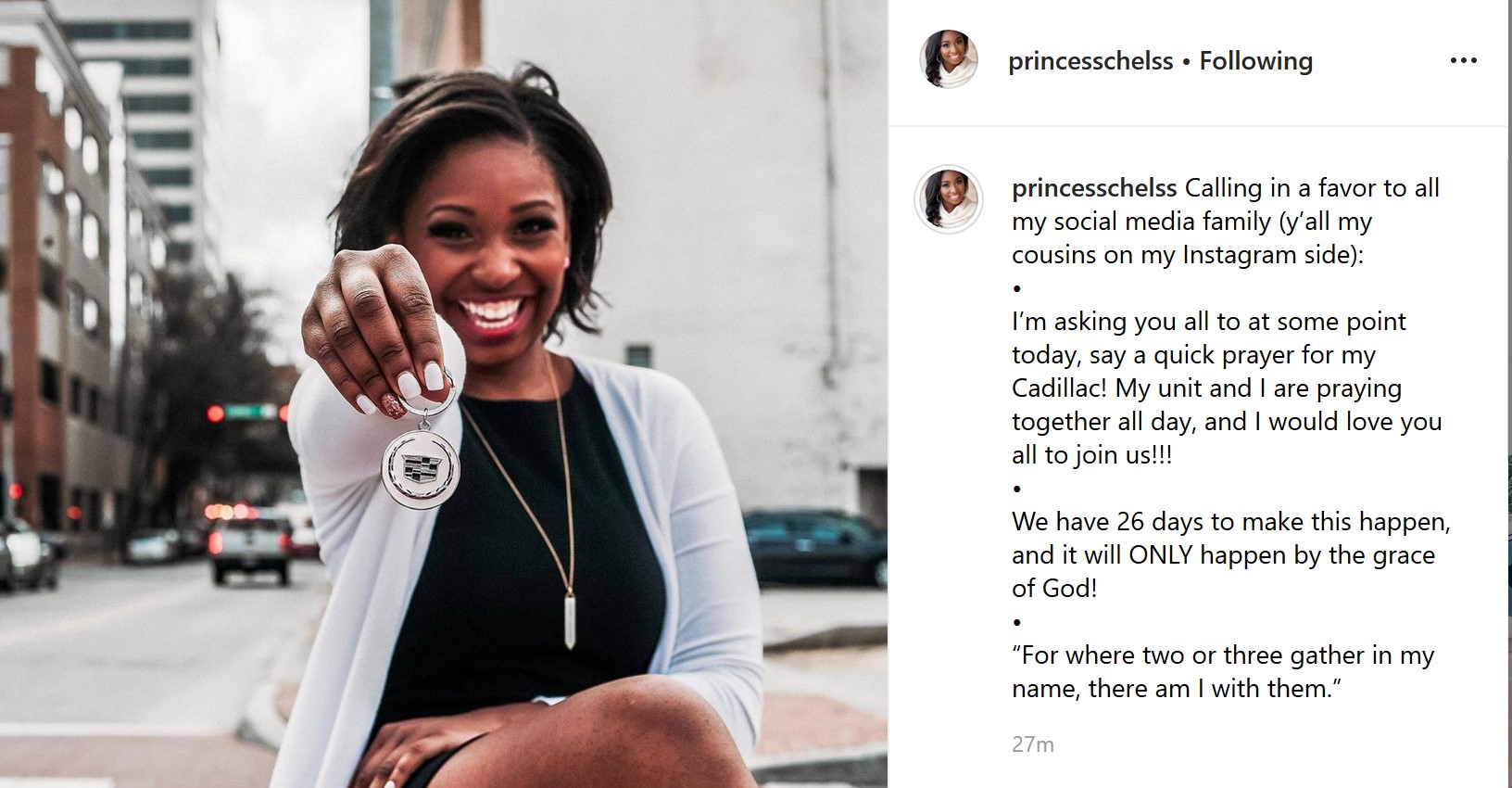 Earlier this week we talked about Chelsea Claytor's pleas for orders (with the real truth that she needs recruits with big inventory package purchases, not individual small sales to customers). At 2:45 in the video, she starts talking about how God is going to make $40,000 in production happen for the Cadillac, and that God already "told" her that he'd work it out for her.
A troll criticized us:
You guys are absolutely PATHETIC. Did God tell you that he listens to all prayers in the world EXCEPT anything having to do with MK? 
So what do you think? Is God pitching in when women are trying to recruit in Mary Kay? Or does he have better things to worry about?