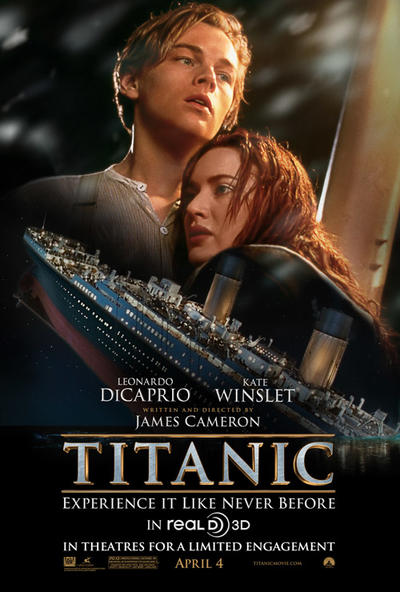 As of today, Mary Kay has announced the immediate closure of its markets in Australia and New Zealand.
We've been beating the drum about the Mary Kay scam (and more generally, the MLM scam, since they're all the same) at Pink Truth for more than 13 years. But Mary Kay Inc. has been around since 1963 (56+ years!!!) and they've got their act together. They know exactly what works to recruit people. So even when a potential new beauty consultant thinks critically and researches MK on the internet and finds all truthiness on Pink Truth…. her MK recruiter has a good chance of talking her out of her critical thinking skills.
"The company wouldn't be in business for 56 years if it wasn't legit. We have women making tens of thousands of dollars per month. They couldn't do this if it wasn't a real business. Everyone starts from the same place. You can make as much or as little as you like. It's easy to sell the products. Work however much you want."
Our purpose has never been to "shut down Mary Kay." My only goal from the start was to educate and inform women. If they take the time to research, the will find us. And what they choose to do with the information here is on them.
Mary Kay is struggling, and we can't take the credit for that. But man, does it make me happy.  We've talked recently about MK closing distribution centers and terminating corporate employees in an effort to reduce costs.
Check out how the company's sales have been falling over the years. I haven't been able to find 2018 and 2019 numbers because the company is not disclosing them. Why do you think that is? The numbers in the United States have been contracting for years. (See how the number of sales directors and consultants has been dropping.)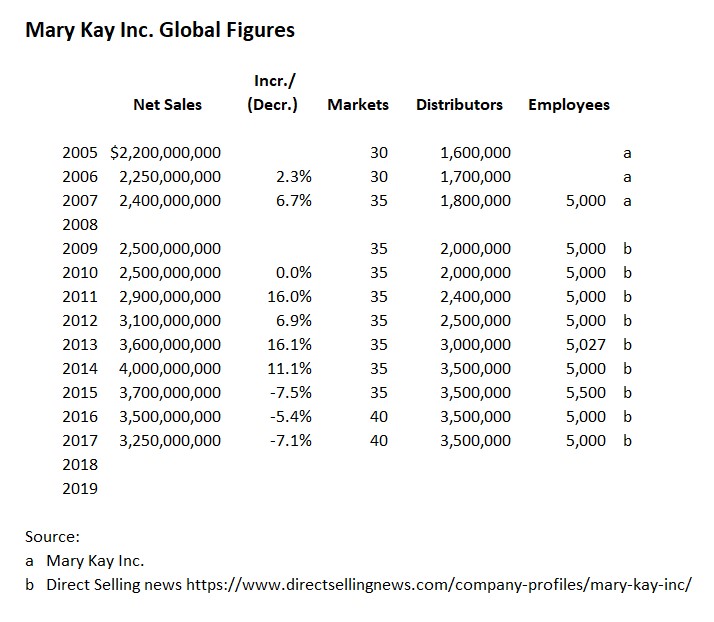 For the last ten years or so, Mary Kay has been hitting the China market hard. And it worked. Even though U.S. sales were falling, what they were gaining in China made up for it. That doesn't appear to be the case anymore. Annual decreases in worldwide sales (of products to consultants, mind you) dropping 5% to 7% per year make me happy.
If this isn't bad enough, as of today, Mary Kay Australia and Mary Kay New Zealand are closed.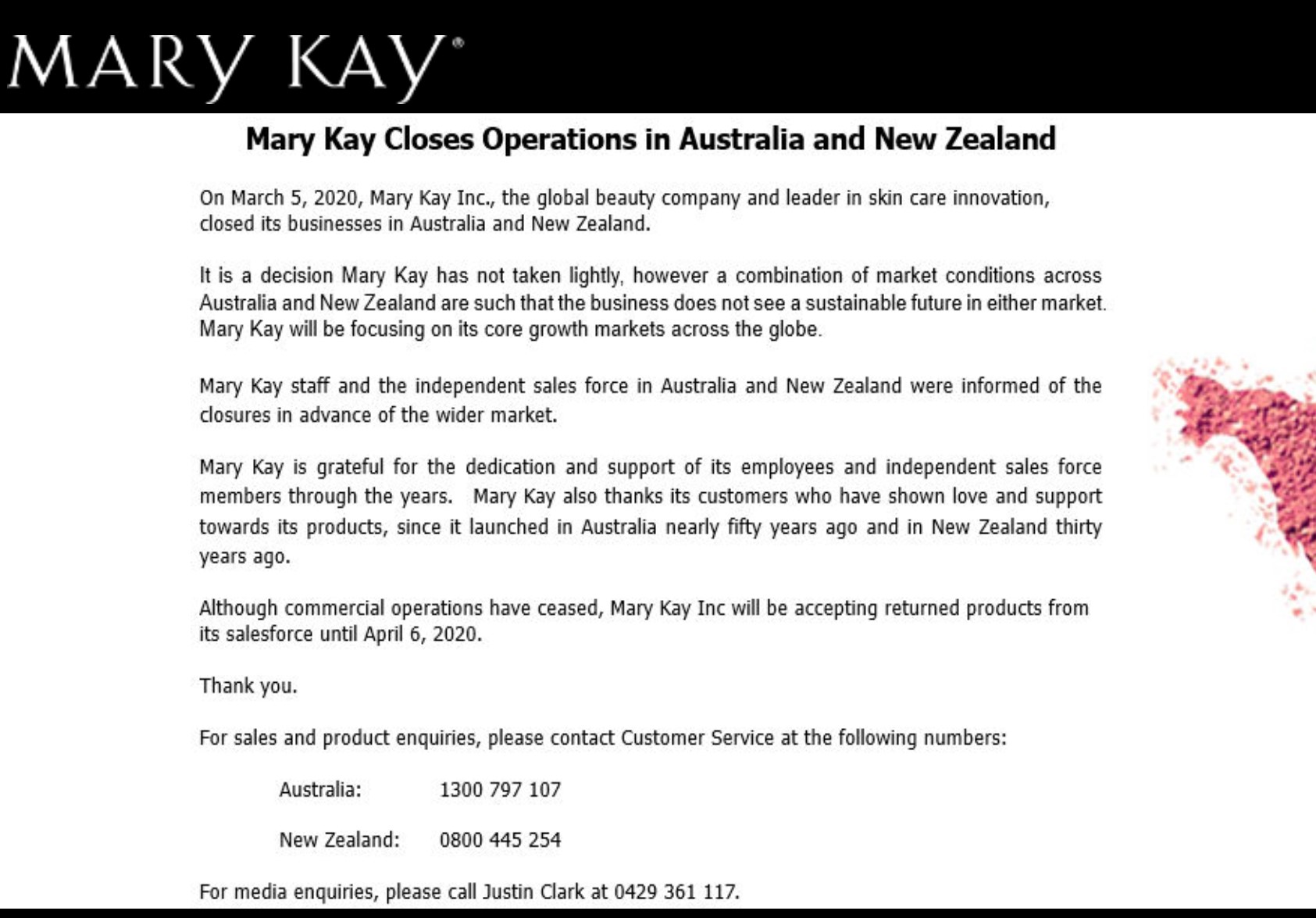 Less than a month ago, a Mary Kay NSD in the U.S. (Kristin Sharpe) was bragging about how she is working to develop NSDs in Australia and New Zealand. (And MK never bothered to tell her that was a waste of time!) Just like that, the markets are shut down and the recruiters and consultants there are out of luck. Which market will be shut down next????