Let's Talk About Chelsea's Lies
I've said it before and I'll say it again: If Mary Kay is such a wonderful opportunity for women, why do you have to lie about it?
The recruiting process is full of lies, half-truths, and omissions. Let's face it, if you told a potential recruit that 99% of people in MLMs lose money, no one would ever sign up. Instead, the recruiters talk about the handful of people (relatively speaking) who are making money. They inflate the amount of money made. They don't talk about the failure rate or that most sales directors (top 2% of the company!) make around minimum wage.
This past weekend at virtual Seminar 2020, Chelsea Adkins (fka Chelsea Claytor) won Queen of Sharing for the Diamond seminar division. We even had a troll come here and gloat about it, as if Chelsea being "crowned queen" changes our Pink Truth mission in some way.
Let's talk about Chelsea and her most recent Mary Kay lies. We've talked about her lies and failures before. It's time to update with the latest.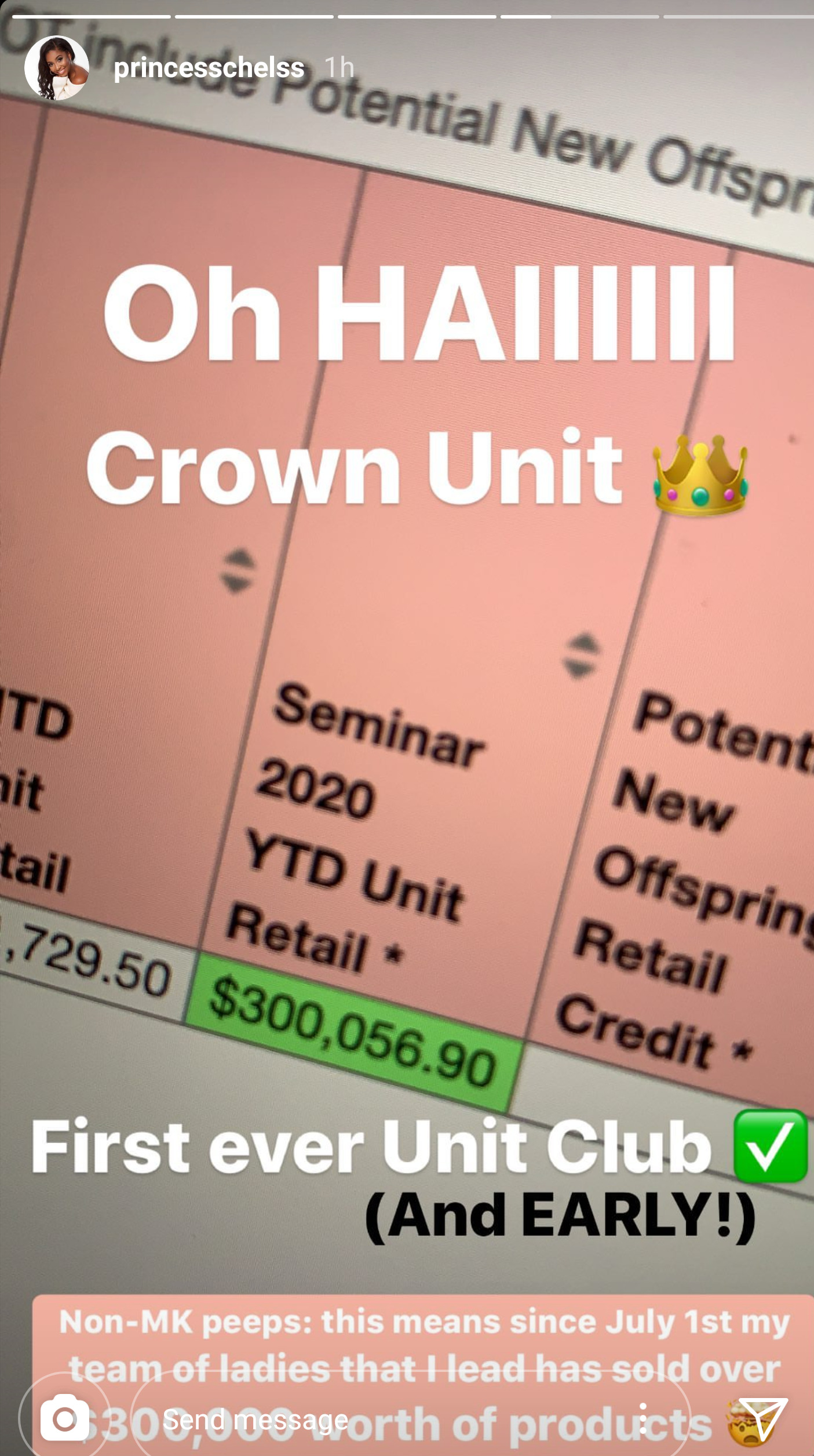 In June 2019, Chelsea bought her way into a pink Cadillac. She wasn't going to fail again! So she "succeeded" by discounting all products wildly (so her huge product sales resulted in almost no profit) and putting the remainder of the production on her own credit card. She missed Cadillac production every month of the most recent seminar year until April.  (Cadillac production is $17,000 wholesale per month; in January her unit did $6,000 wholesale.)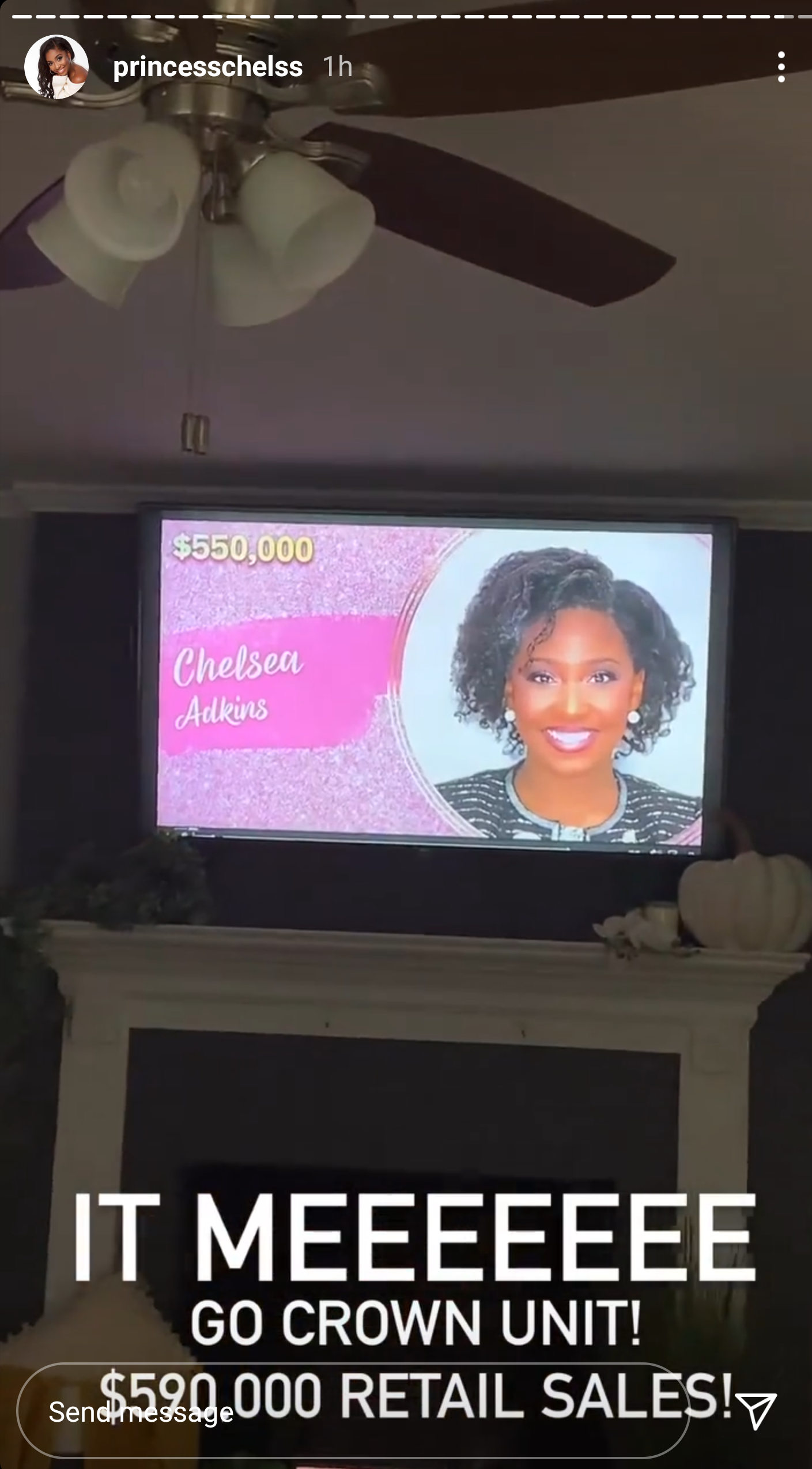 A big month in April with $80,120 (fake) retail put Chelsea in her first unit club. Of course, this announcement included the lie that "… my team of ladies that I lead has sold over $300,000 worth of products." No. They had ordered about $130,000 of products. Double that to $260,000 for fake retail. Add $40,000 to that for the double credit promotion. That's best case scenario. They might have ordered less, as there were multiple double credit promotions throughout the year.
Assuming they ordered $130,000, the most they could have sold was $260,000…. and that's only if nothing is given away free and nothing is ever discounted. And that's also only if the unit sold EVERYTHING they ordered, which we know is never the case.
And then they did it all over again in May.  Chelsea's unit added 75 new  members in May and had $143,798 "retail" on the books, which was greatly celebrated. But her people didn't sell $143,798.  They ordered probably around $60,000 of products, and then contests/promotions magically made the number $144k "retail."
We all know that unit production comes mainly from new recruits $60,000 divided by 75 is $800. You can see the $600 order to make recruits "seminar qualified" was very important.
All of this shows you that you can never trust the numbers in Mary Kay. Sure, Chelsea got her little bar pin for doing the $550,000 "unit club." But it was done with double credit. You never know in MK how much the unit REALLY ordered because promotions inflate the numbers, and you can never be sure how much they are inflated.
And of course, Chelsea lies when she says they had $590,000 retail sales. She KNOWS they didn't sell that much. She KNOWS they couldn't have sold that much even if they wanted to because the $590k is a fake figure that is inflated with "contest credit."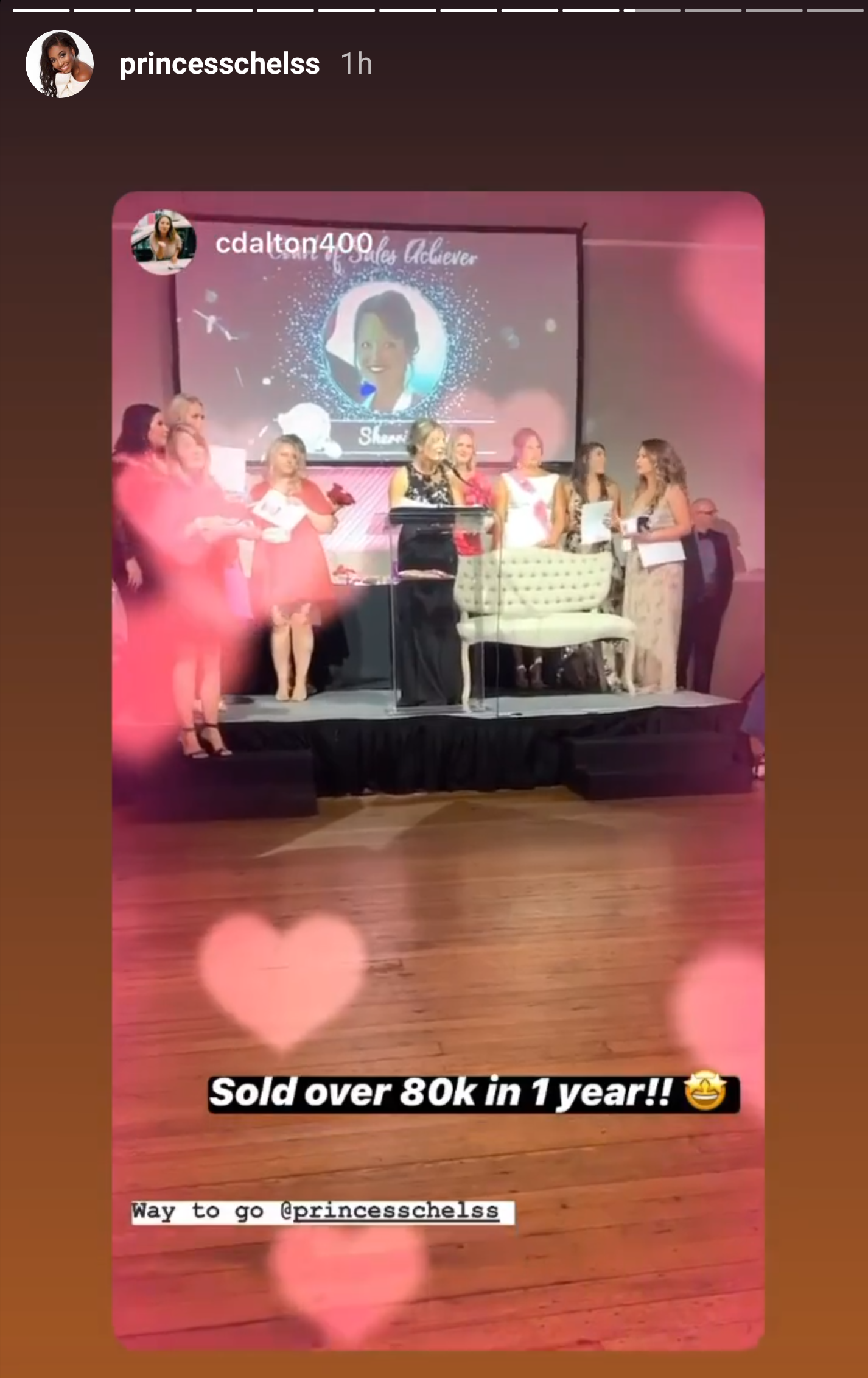 The one thing you will ALWAYS know is that the amount sold by consultants was a FRACTION of what they said it was. "$590,000 retail sales" is probably something more like $125,000 retail sales. Yes, I said it.
Then there is the issue of Chelsea's personal sales. She says she "sold over $80k in 1 year." No she did not. Chelsea said she had sold $40,000 through March, and that was a lie too.
For the year, she ordered about $30,000 to $35,000 wholesale. She did massive sales and discounts throughout the year. She likely sold about $45,000. Maybe $50,000. Even with sales of $50,000, her profits were $10,000 to $15,000 on those sales.  (Remember that they always lie about how much their profit is.)
And the big whopper of a lie. What is the Queen of Sharing? Chelsea took the time to tell us all about her 42 recruits. She didn't tell the truth which is: Each recruit ordered at least $600 wholesale from Mary Kay. That made them "qualified" recruits, and made them count toward the court of recruiting.
But Chelsea tells the huge lie that the women she recruited HAD TO ACTUALLY MAKE MONEY. No, they did not. They didn't have to sell one product. All they had to do was place an order with MK Inc. End of story. Court of Sharing has nothing to do with making people successful. It has nothing to do with developing them into leaders or teaching them how to make money.
Shame on you, Chelsea Claytor Adkins for your lies.