You're probably wondering why Jamie Taylor STILL isn't a National Sales Director in Mary Kay.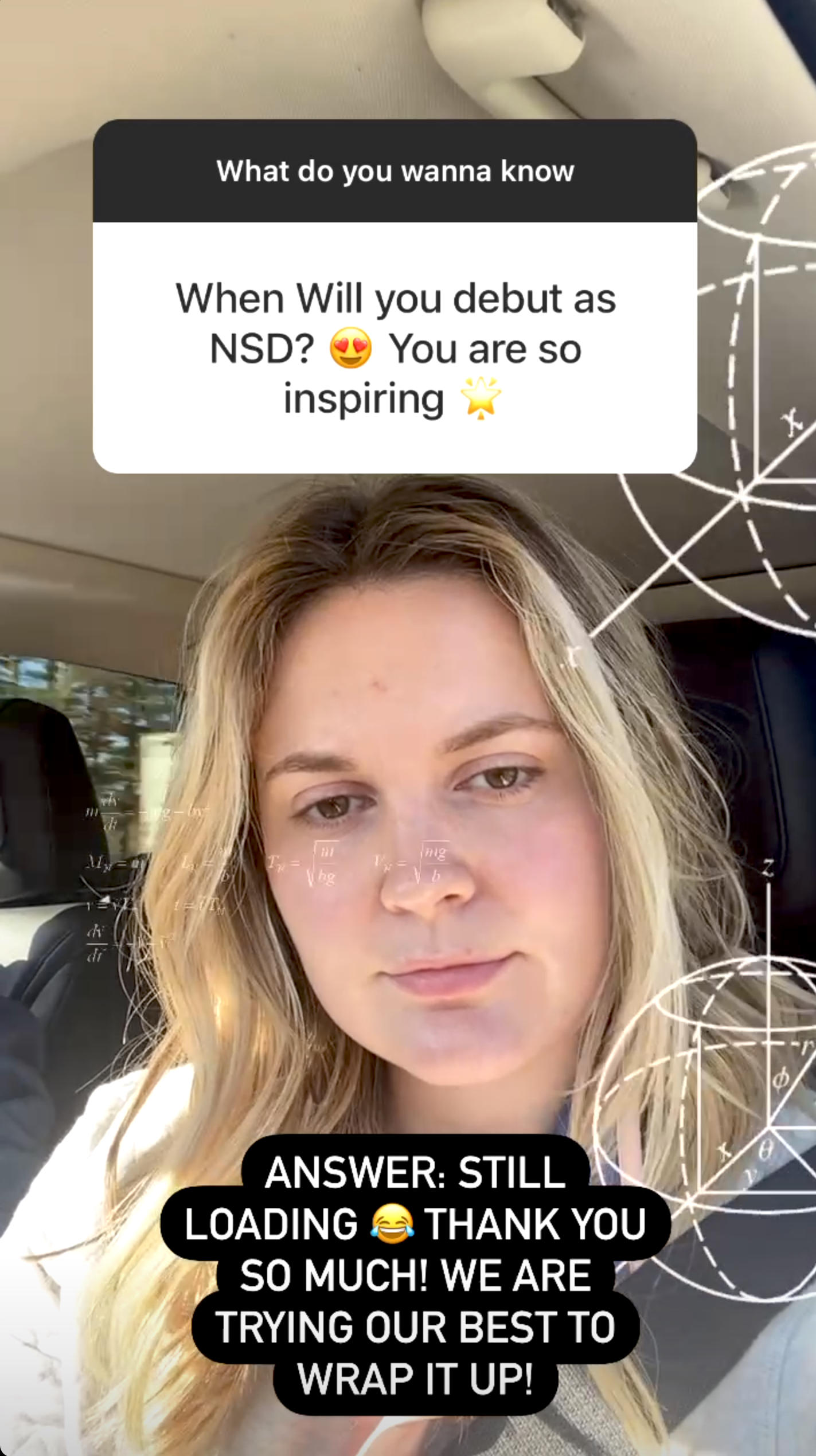 She was certain she was going to finish the requirements by September 30, 2020. Jamie even went so far as to host an event at the end of September for her DIQs and sales directors in an attempt to get them make her an NSD. (Stay at an AirBnB, pressure one another to pressure the downline to order more, pressure the DIQs to buy recruits and production.)
Jamie got 5 new directors in her future area out of that.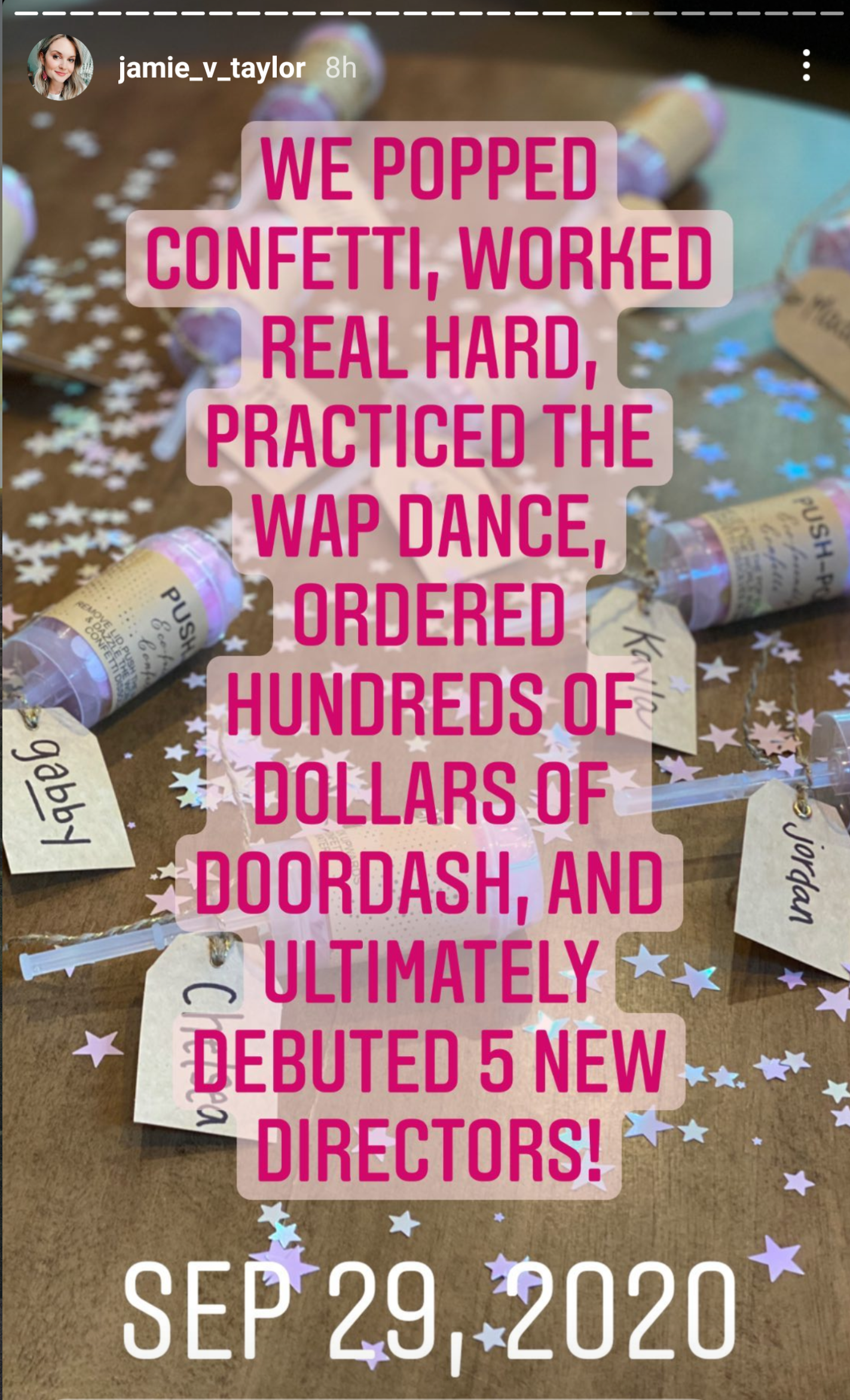 But she failed to become an NSD.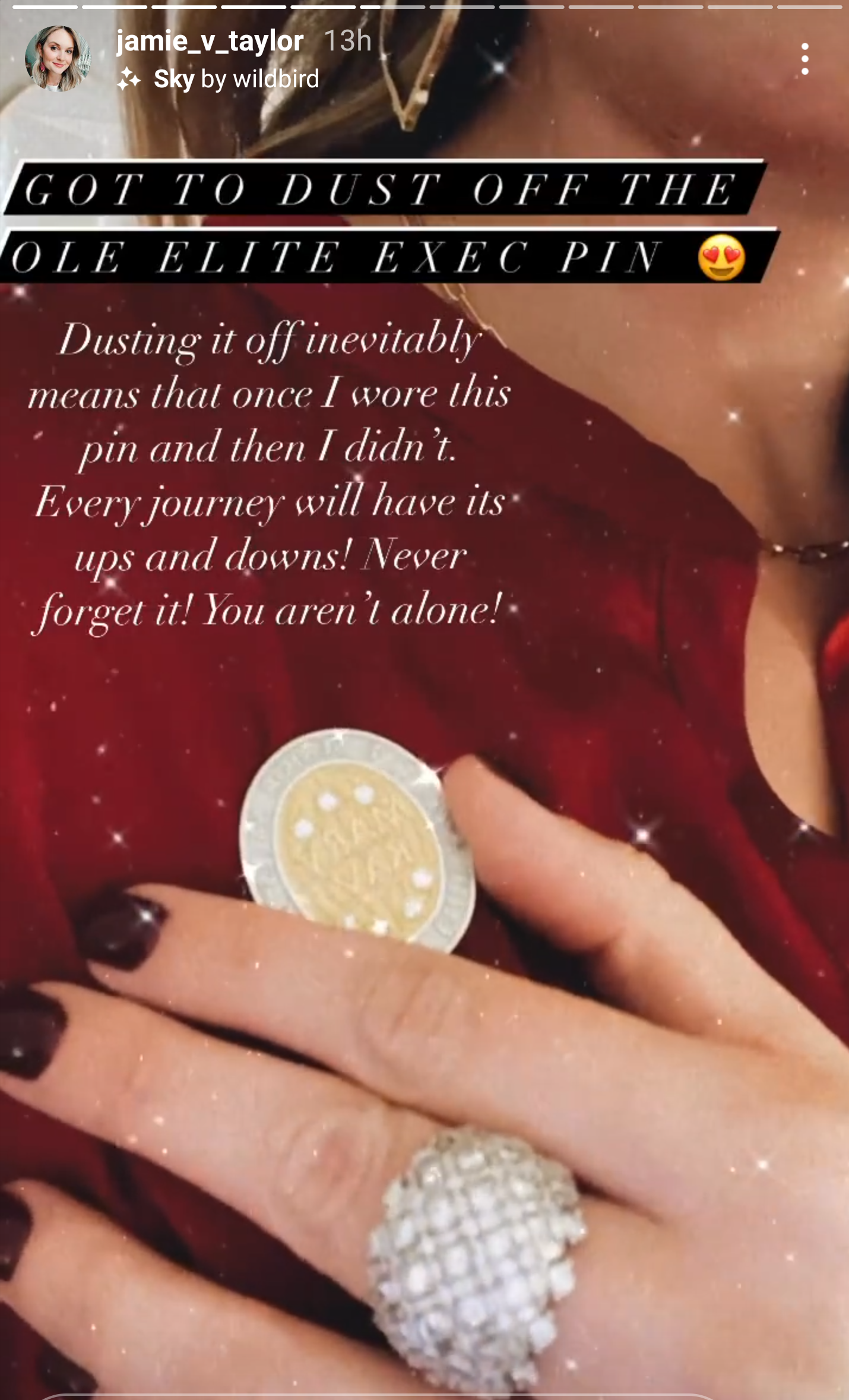 Then Jamie thought she'd be done by December 31, 2020. She failed again.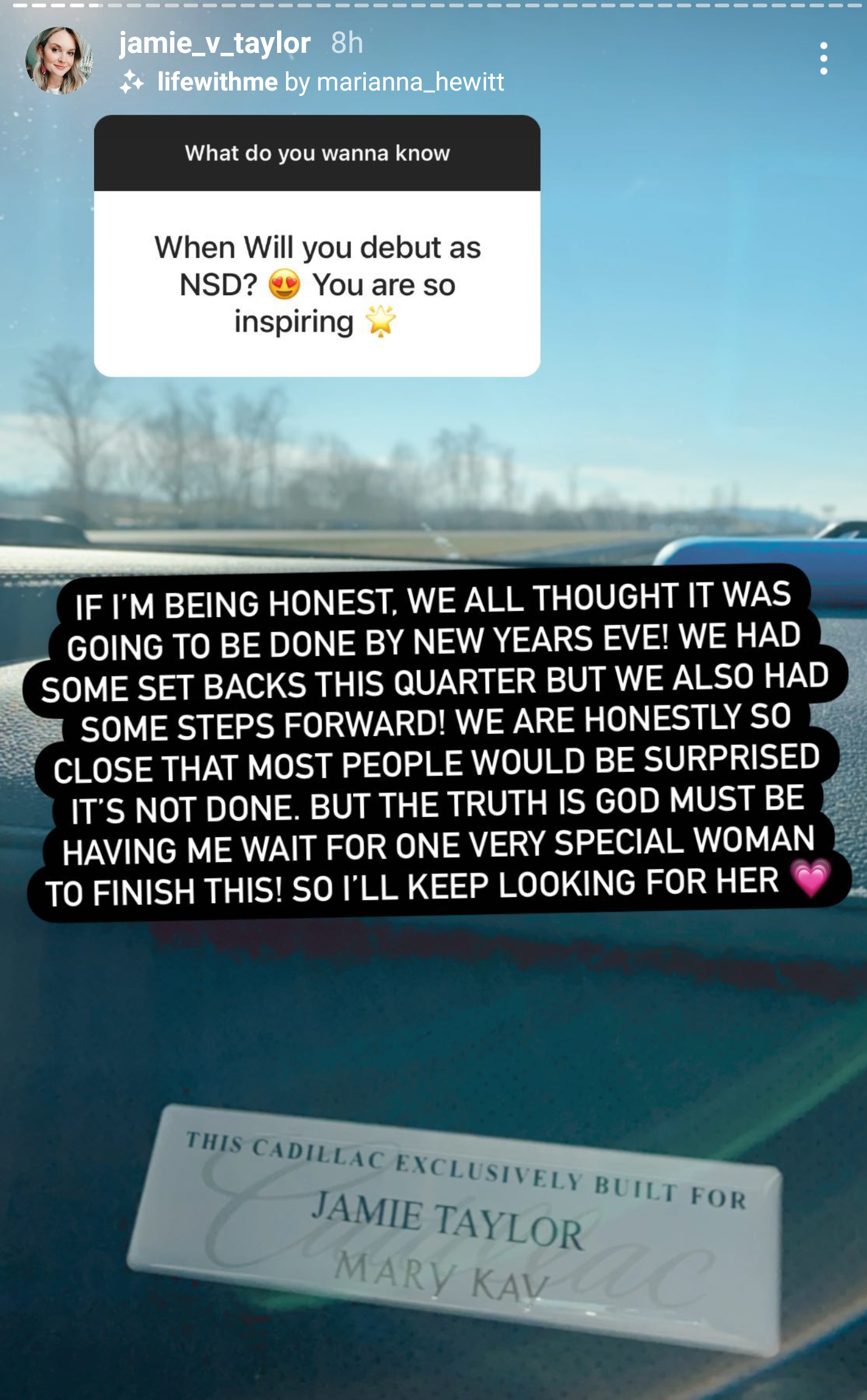 Her current lineup, as of the end of December was: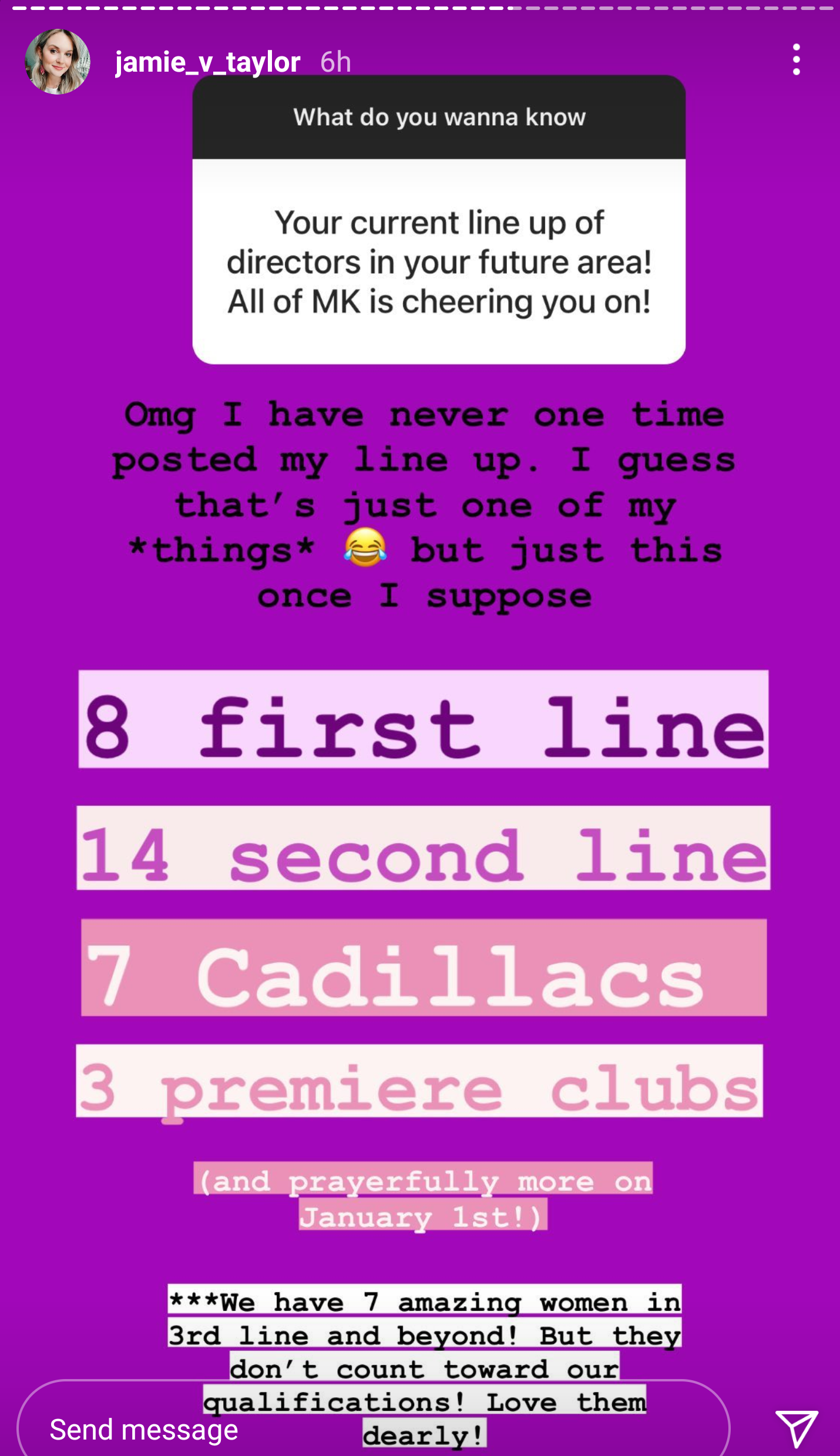 She needs at least 10 first line directors, with 20 total first and second line. Every unit must have at least 24 unit members, and at least 7 of the directors have to be premier or above.
Jamie has been trying to finish the NSD requirements for more than 5 years. She became an "elite executive senior" director in 2015. At that time she had 8 first line sales directors. You can see she's made no progress on that in the last 5 years, basically because women fall out of directorship so often.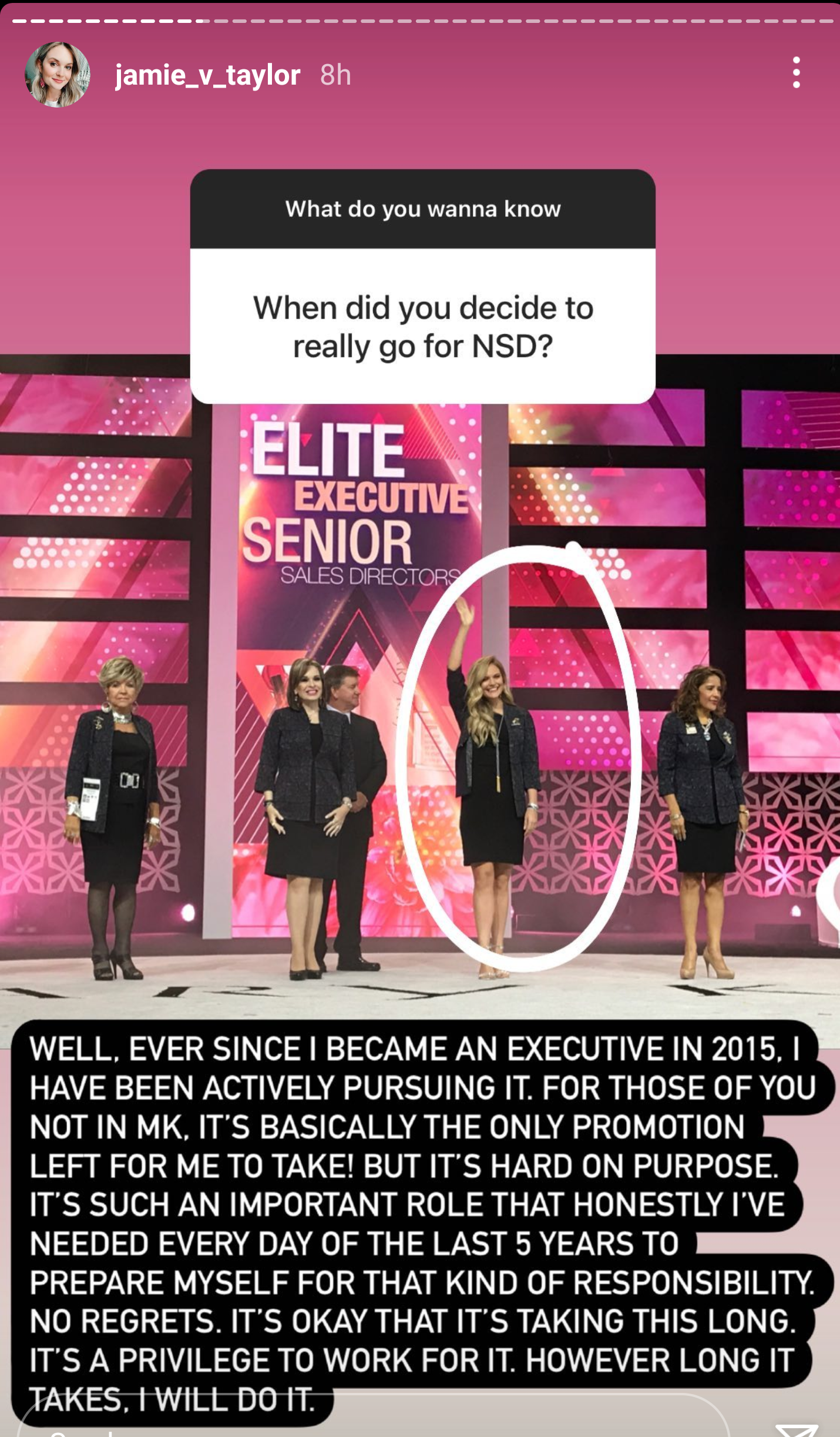 If you're wondering who is currently in Jamie's first line: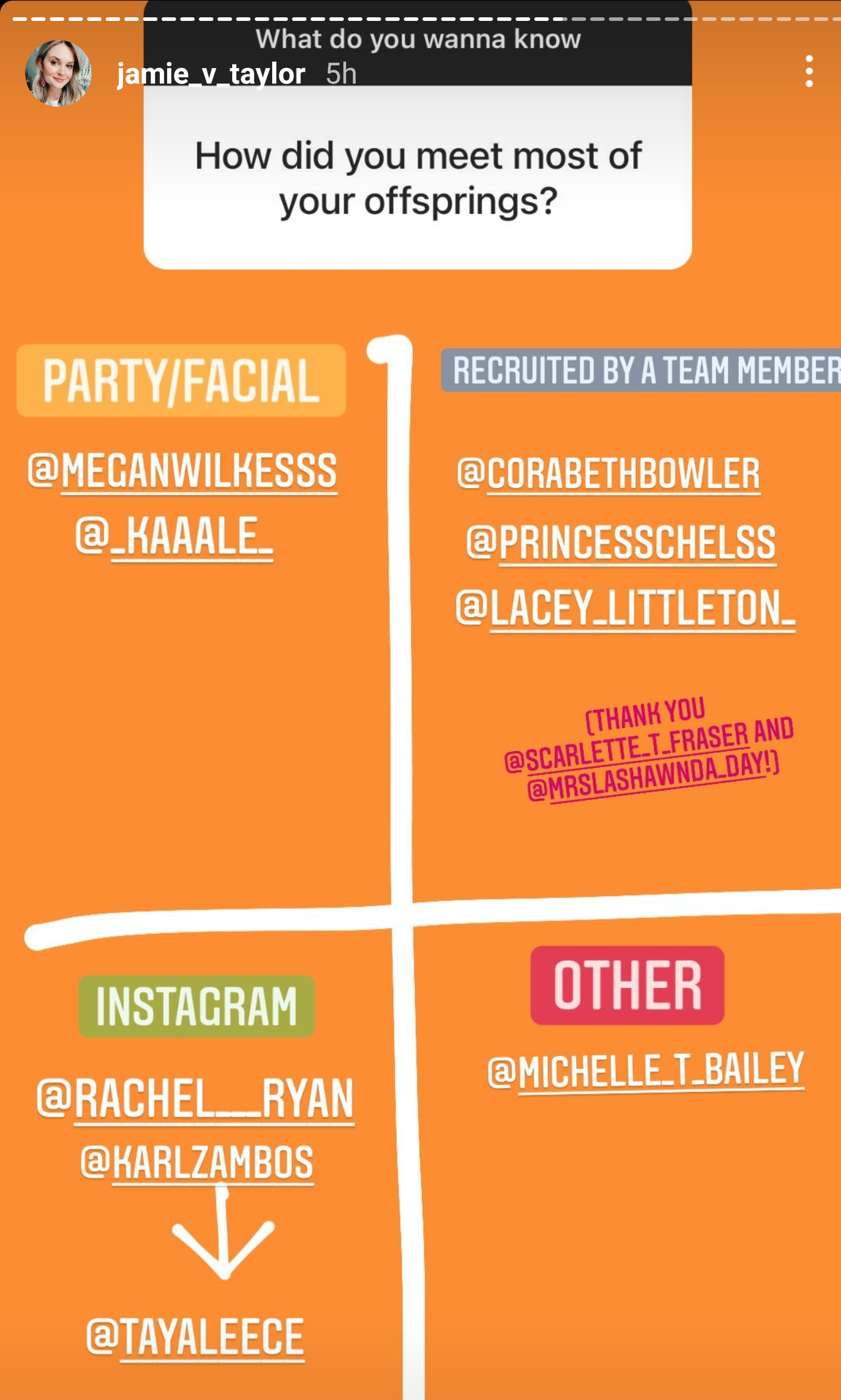 Jamie may be failing in her quest to become an NSD, but the good news for her is that she's still making a ton of money. Every time she gets her downline to place extra orders and coerce more women into DIQ and frontloading, she gets a bigger commission check.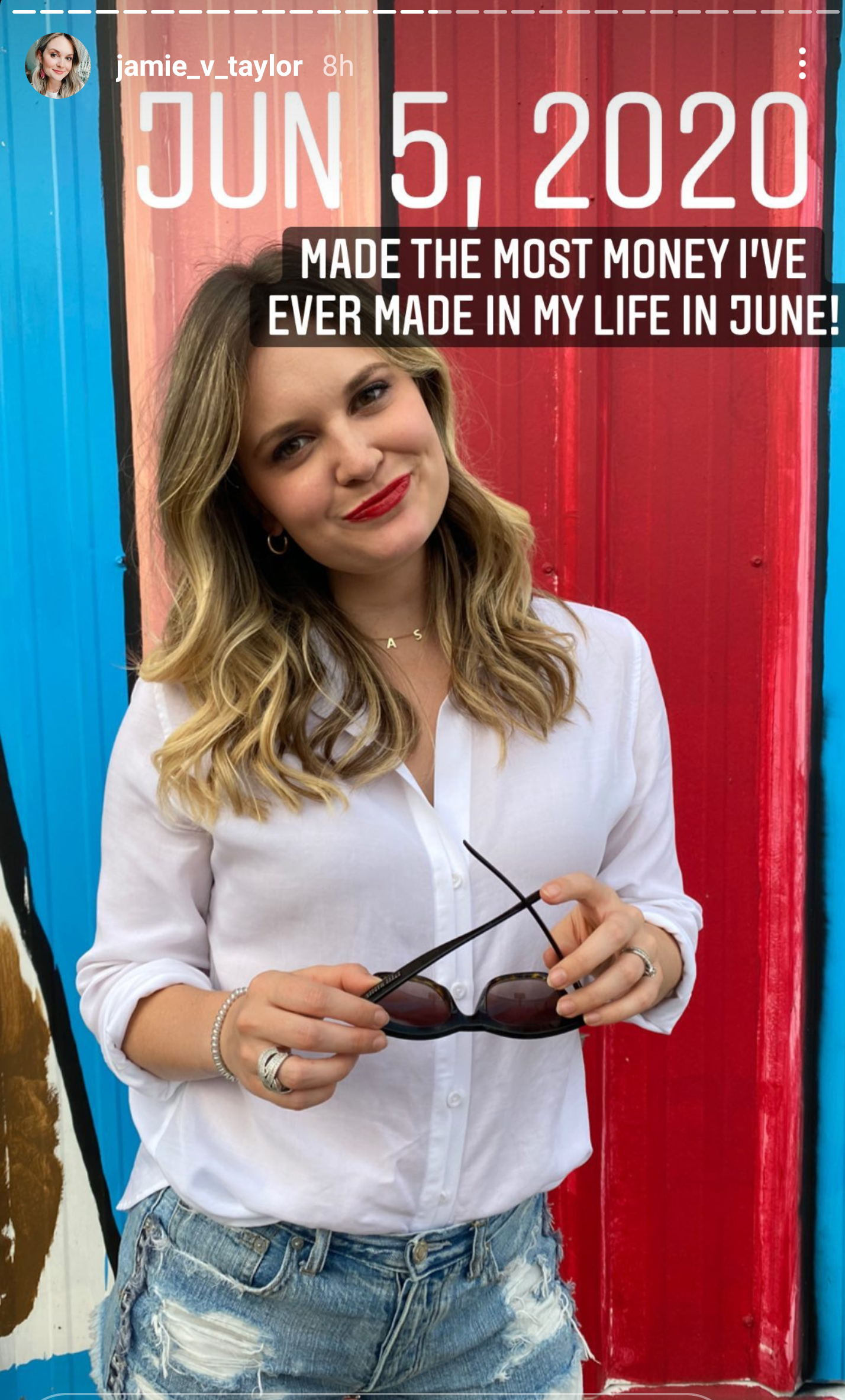 Her commission check as reported in Applause Magazine (prior to any chargebacks) was $22,988 for June 2020. It's sick. This money is made because women in the downline are losing money buying products they'll never sell. It's made because of women pursuing directorship, through which they will most likely end up making nothing more than minimum wage.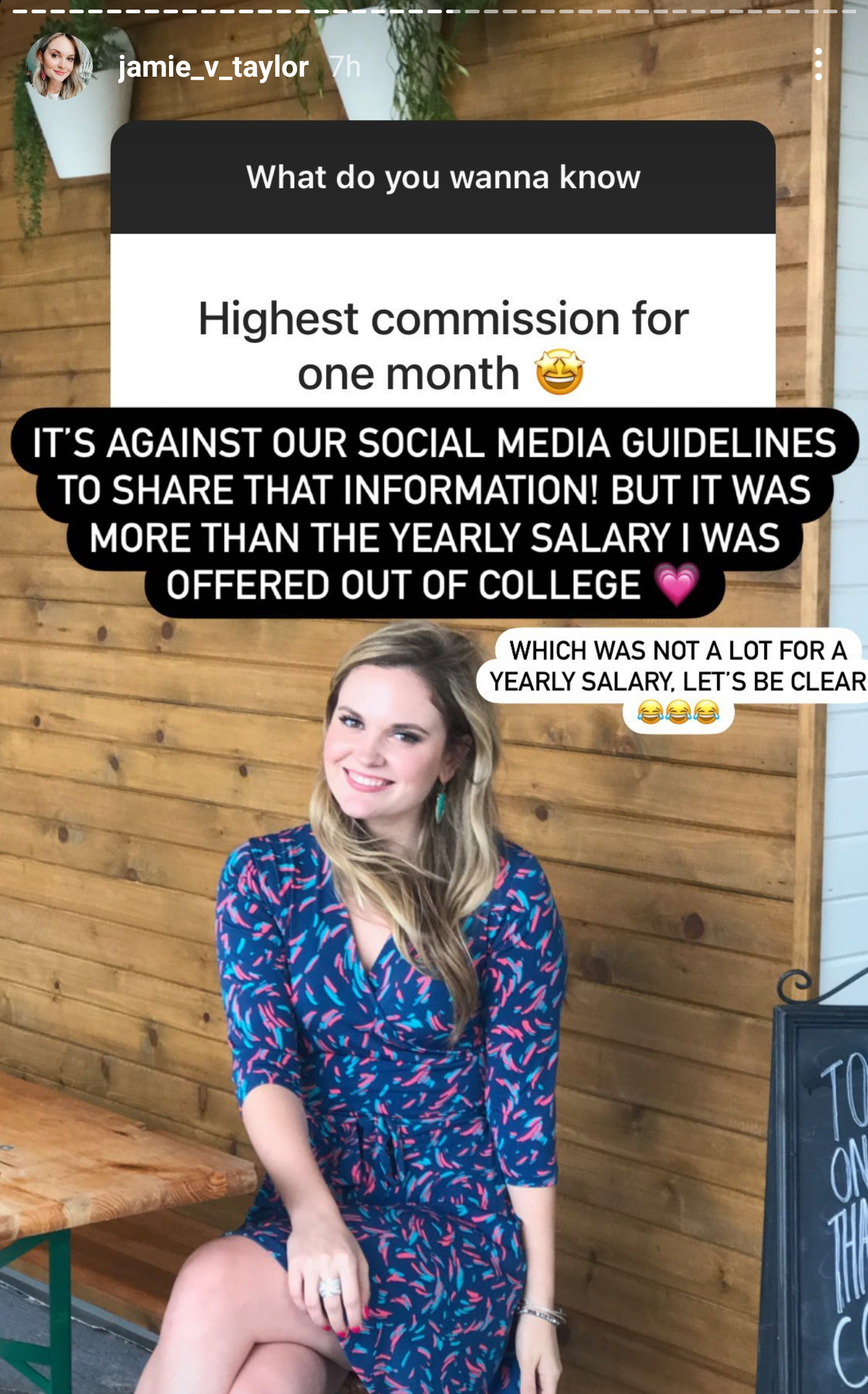 So that's the latest on our friend Jamie, thanks to her Instagram stories.
One more thing…. This routine where they call their offspring their "babies" and their senior director or NSD "mom"…. it's weird and disturbing. Grow up. It's supposed to be a business and you're supposed to be a professional.