False income claims are rampant in Mary Kay, and the company doesn't seem to do anything to stop it. Truth in Advertising (TINA) has been documenting false earnings claims by MLMs and their representatives. The FTC has started to take some action related to deceptive income claims, for example, with its lawsuit against Advocare.
None of this stops the Mary Kay ladies from making false earnings claims, however. Here are some of the past articles I've written about this. Even NSDs like Dacia Weigandt don't follow the rules, as you can see.
Mary Kay has a "Social Media Tips" publication that specifically prohibits income claims (even true ones!):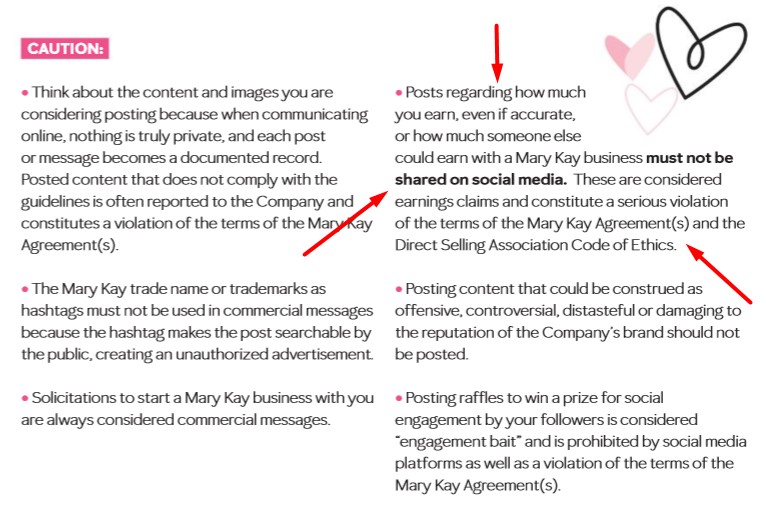 Our friend Chelsea Claytor gets in on violating the rules: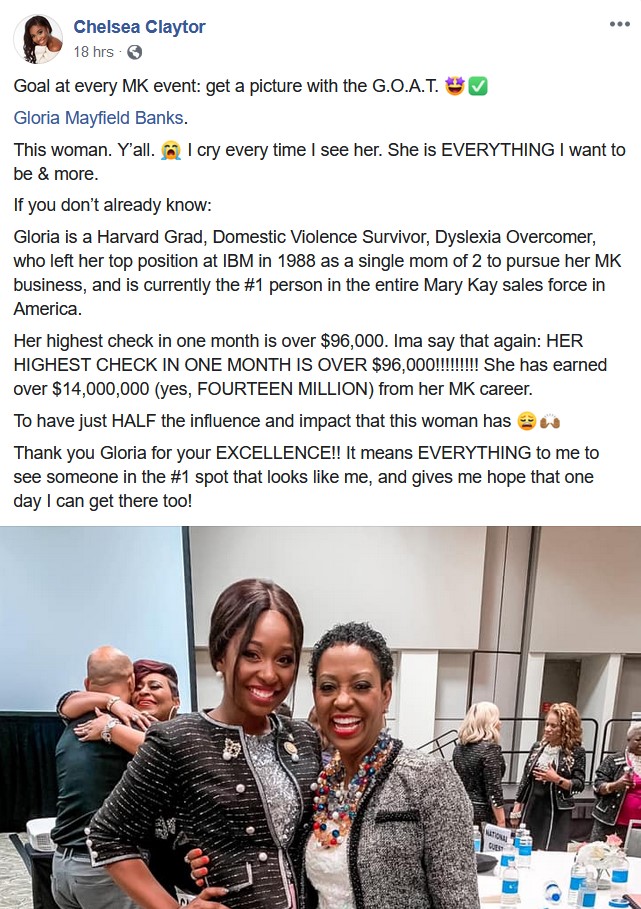 As does a newer director, Ciara Peyton with this litany of falsehood on how much you'll make at a party and how much time you'll put in: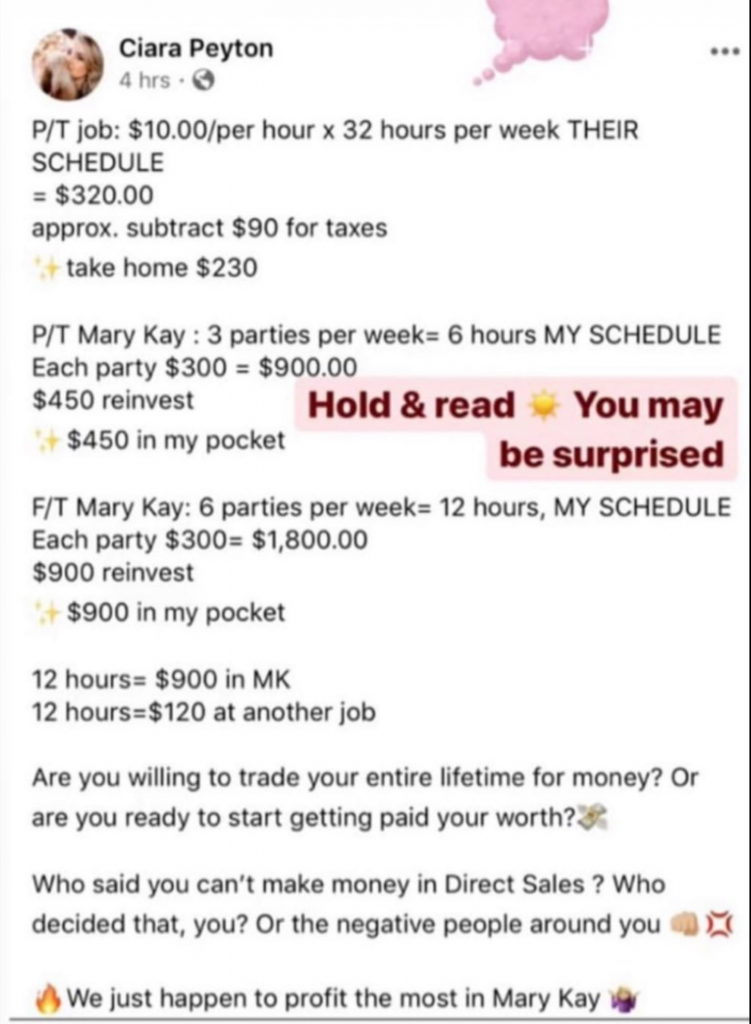 When will the false claims about income stop? If your "opportunity" was so wonderful, you wouldn't need to lie about the money people will make. You wouldn't have to flaunt the income of one person (out of tens of millions of MK ladies… almost all who lost money), creating an unrealistic expectation.