In Brazil, women are earning the use of pink Range Rovers from Mary Kay. I don't have details on their car program, but it looks to me like this is the equivalent of the pink Cadillac in the United States.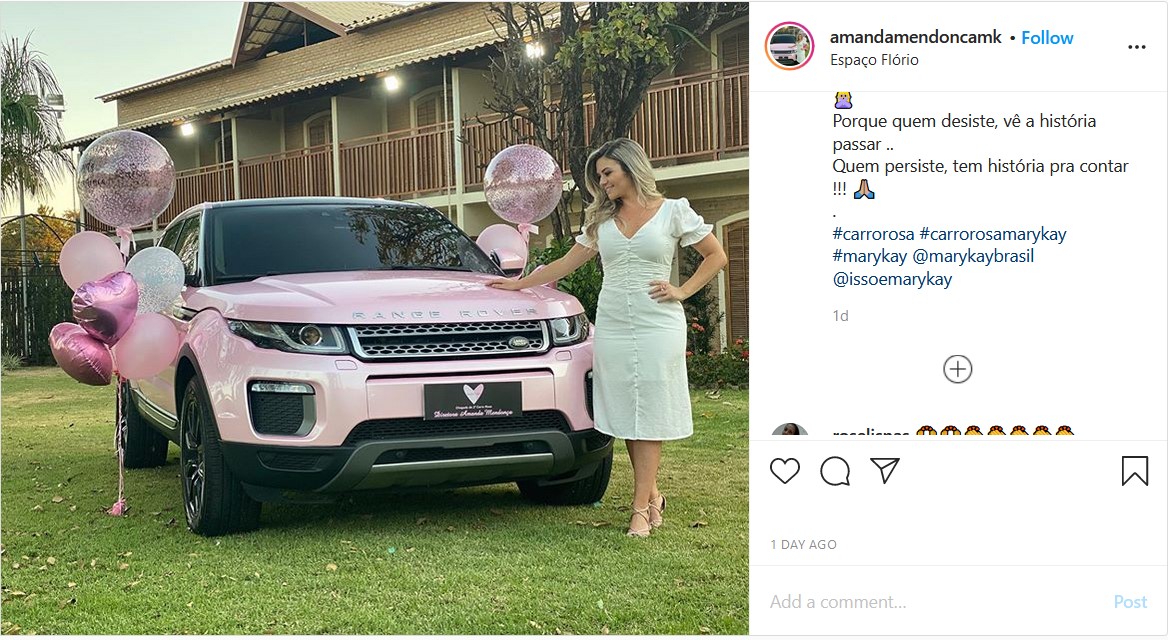 Here's a pink Hyundai Tucson that I saw last year in Brazil: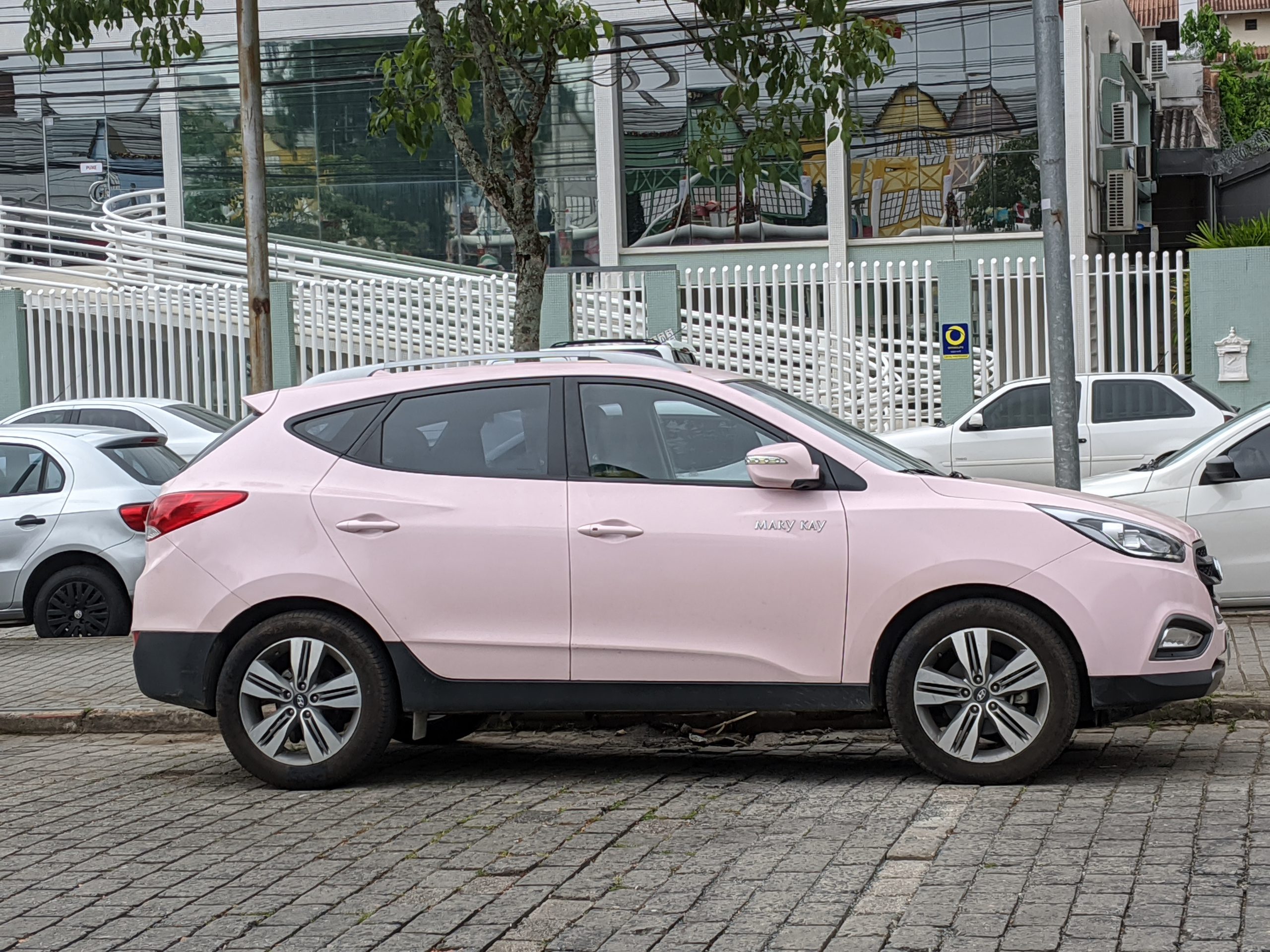 I would love to know the requirements to maintain a car in Brazil. There are a ton of people in Brazil but the economic conditions are challenging. I wonder how exploitative MLM is there?