Failing to Meet a Goal in Mary Kay
In Mary Kay, there is great shame in not meeting a goal. So much so, that women are routinely encouraged to use their own credit cards to "top off" production and get that last little bit in.
This year (the seminar year that ended June 30), Chelsea Adkins was going to be a million dollar director. God told her so.
But she failed to get her team to order $400k to $450k of products. (That's the number they need to order so that corporate can add on some incentives, double it all, and pretend the unit sold $1 million of products.) Instead, she got to almost exactly $650,000, the number needed to go on the top director trip. You think it was sheer luck that the number came in so close? Of course it wasn't. That was the result of Chelsea and a couple of key unit members using their credit cards at the 11th hour to guarantee that she crossed the $650k threshold.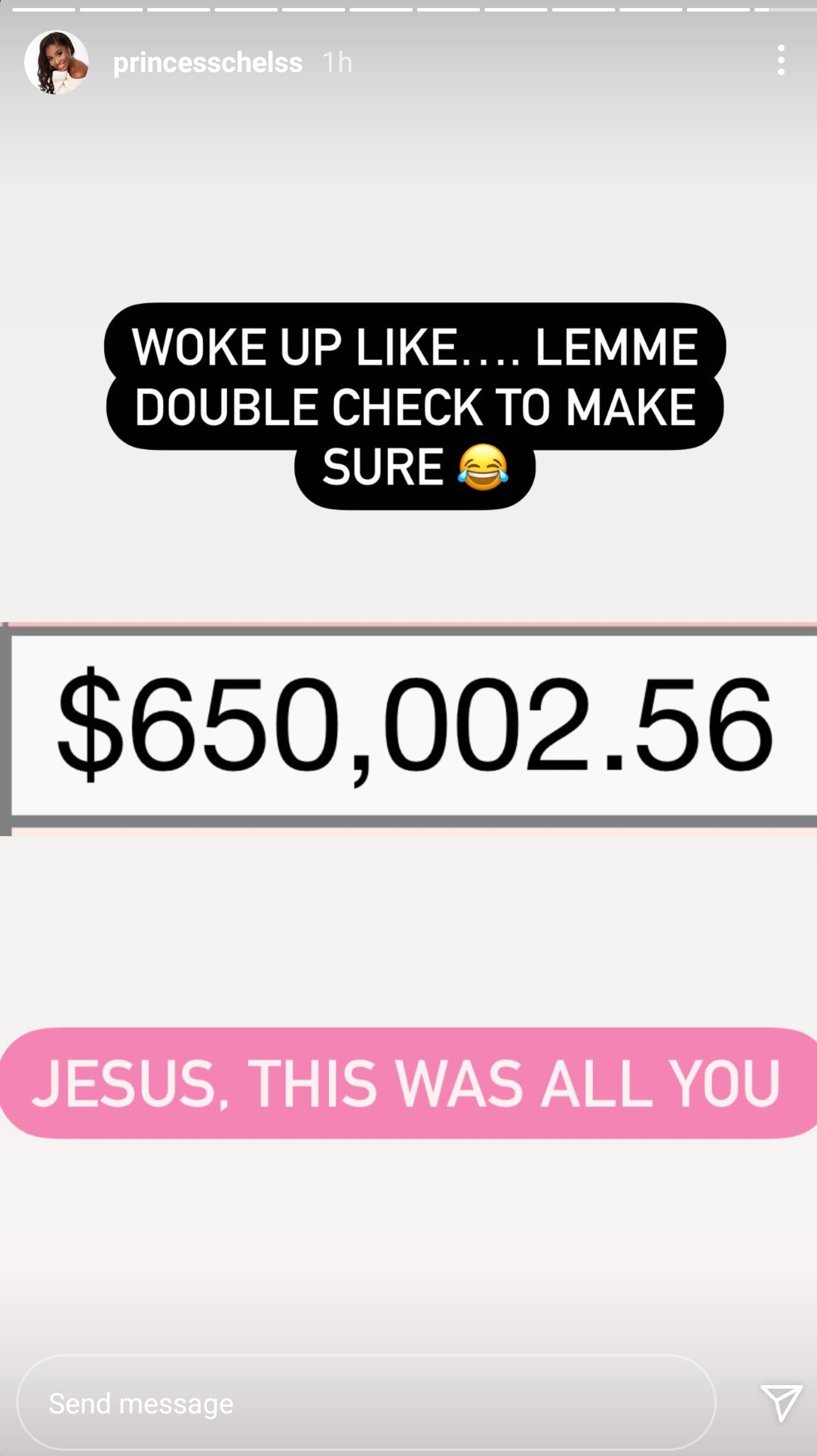 And of course, once $650k is done, you have to take the name of the lord in vain. You have to say it was all God's doing. No, it wasn't. God didn't make you lie to recruits to get them to order large inventory packages. God didn't coerce unit members to order products they didn't need so you could claim some prize. God didn't cause you to use bad judgment and order products you don't need, only so you can sell them for 50% off and make no profit on them.
There is a careful way that you portray yourself on social media if you're an MLM person. Chelsea does it well. Appear humble. Brag a bit. Say it's okay that you didn't hit that goal because you still hit a big number, and then make a big goal for the NEXT year. I guess Chelsea is "crowning million" next year.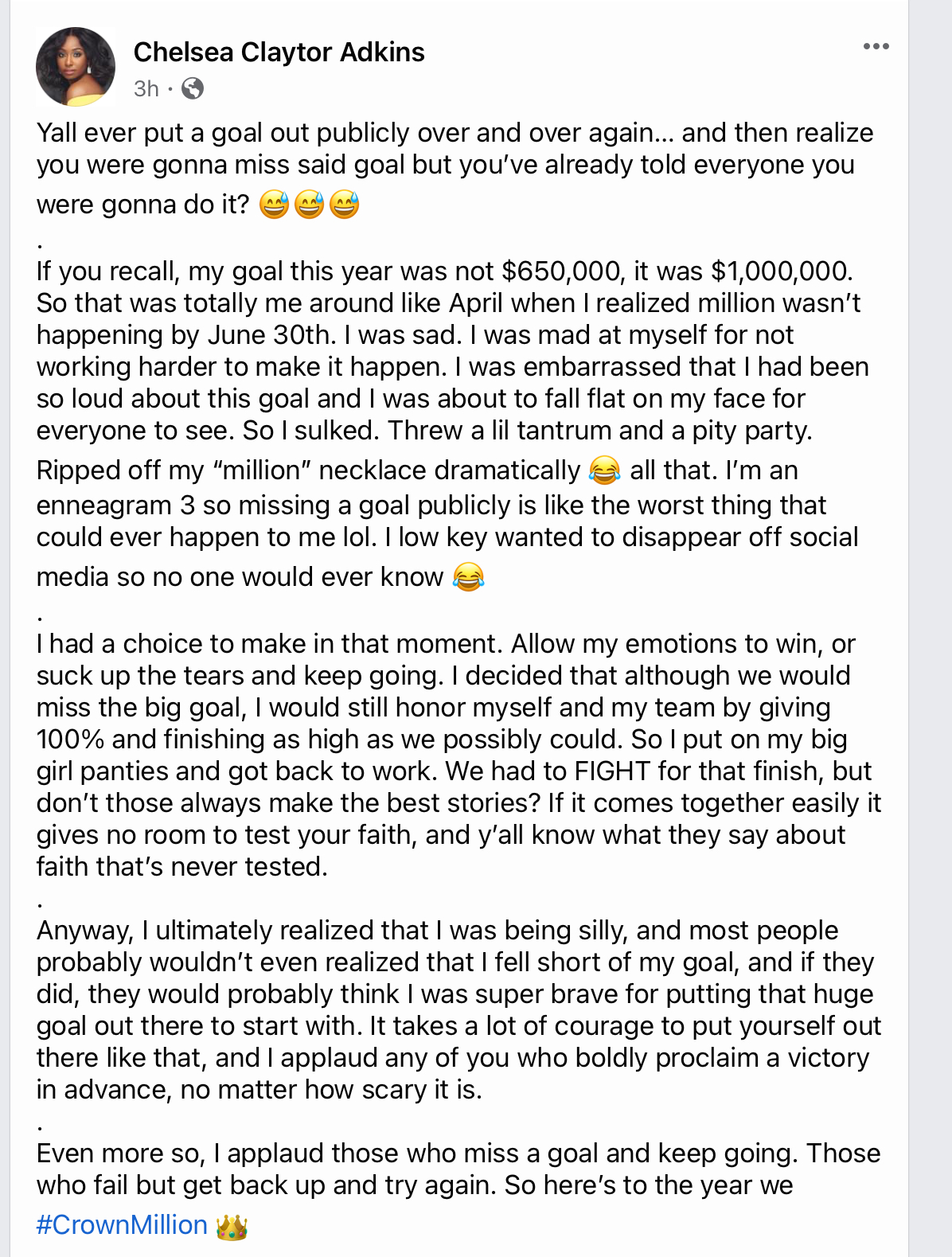 Same for Megan Wilkes. She missed the $800k mark she was going for and only got to $775k. There is probably a LOT of shame involved in the fact that she couldn't put $12,500 on her credit card at 11pm on June 30 to make it happen.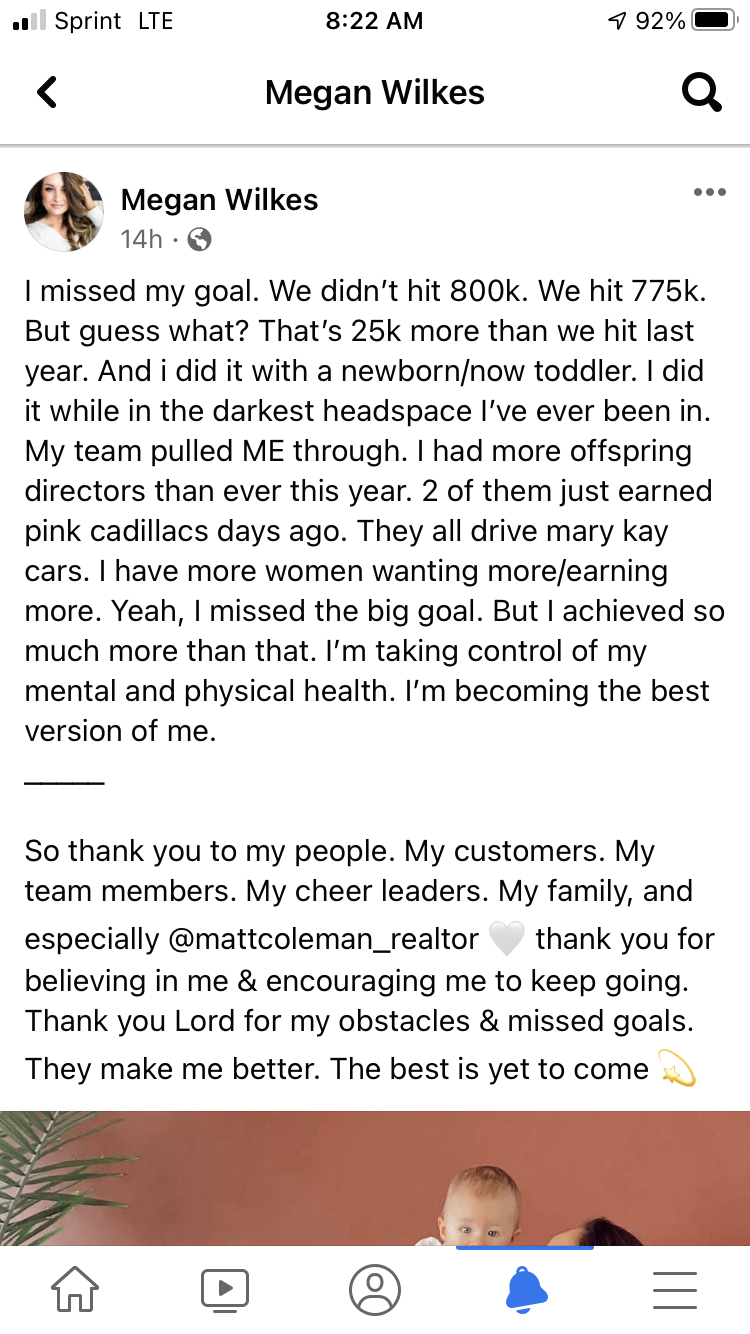 It's okay. Social media posts like this go a LONG way toward getting women to order in the future. Because you wouldn't want us to miss the goal AGAIN, would you?
Here's a reminder that in January, Chelsea said she was going to be a national sales director in 12 months.  Actually, GOD told her. Clock is ticking!