Don't you love to hear about the "Mary Kay Way" and the uplifting, positive women in Mary Kay Cosmetics? You see someone like Chelsea Adkins (Claytor) being crowned queen of something-or-another and you want to be like her.
No. You. Do. Not.
She lies and steals her way through life.
The biggest and worst lies are told in Mary Kay in the recruiting process. You're told about all the money you're going to make, despite the fact that 99% of people who participate in MLMs lose money. You'll be told it's only $100, but you'll later be pressured to by $1,800 or $2,400 or $3,600 of inventory. You'll be shown these "successful" women at the top of the pyramid (called National Sales Directors aka NSDs), but you won't be told that more than half of them don't make anything close to "executive income."
Chelsea loves to lie about her sales of products. Mostly, she lies about how much she sells. She'll tell you she sold $100,000 of products, when she actually brought in about $50k from her customers. She consistently orders products she doesn't need because she wants to "finish a goal" (like that Cadillac she bought her way into), but then she holds massive sales to get rid of those products (which means she makes no profit).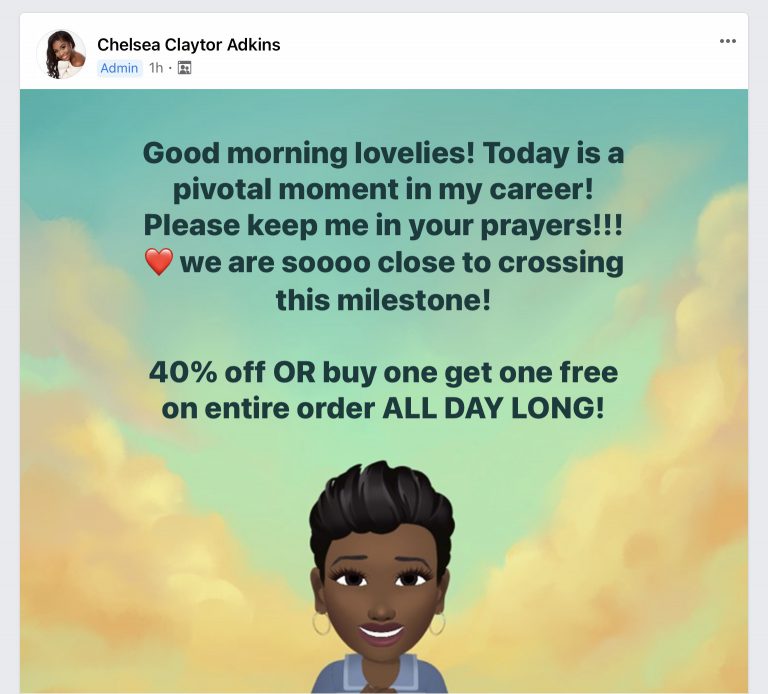 You can read HERE about why the MK ladies don't profit on their product sales.
And then there is Chelsea stealing. From Starbucks, of all places.  She's got this fun little trick where she orders and pays for a grande (medium) drink, but asks them to put it in a venti (large) cup. You see, she ends up getting a venti-sized drink, but she has only paid for grande. And she KNOWS she's stealing because she's said before that she's "beating the system."
How pathetic is it that you have to steal from Starbucks this way? It's even more pathetic when you realize she is stealing 20 cents from them. An iced chai tea latte near Chelsea is $4.75 for a grande, and $4.95 for a venti. You are stealing TWENTY CENTS from Starbucks.
You're a pathetic loser, Chelsea. If you're making so much money in MK, why do you have to steal 20 cents from Starbucks each day?