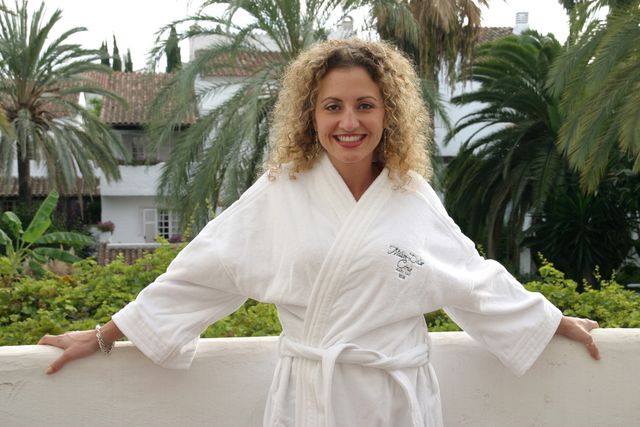 Written by The Scribbler
False income claims are the primary recruiting tool used by multi-level marketing companies to lure in new recruits. Mary Kay sales director Roya Mattis loves to say "if she can do it, I can do it too." But what if "IT" is complete fiction, as is the case with Mattis? In yesterday's article, Mary Kay Elite Executive Senior Sales Director Roya Mattis made the following three claims about her Mary Kay business:
"…the home of our dreams, we moved in after three and a half years totally debt-free."
"[We]live in a new 7500 square foot dream home that my Mary Kay business paid for."
"I drive a FREE pink Cadillac."
It was proven that Mattis was not "totally debt-free" upon moving into her dream home (nor is she now, as the house is under water with two mortgages), her Mary Kay business did not pay for said home, and the pink Cadillac she drives isn't free. 
Today we're going to examine two more of Mattis' income claims and determine if there's more fudging going on here than a bake sale hosted by the Keebler elves.  Take it away, Roya!
Mattis says this about her family's financial situation:
"Financially, we went from renting a condo, to buying our first townhome in our first year.  To building our dream home 2 ½ years later, a 7-bedroom, 6-bathroom, 7500 square foot home.  I don't share that at all to brag or boast…my husband even got a choice to retire two years ago from Corporate America, and so, Mary Kay's been our sole support." (Making a Business Plan -Inventory Options by Roya Mattis)
I discovered this version of Mattis' I-Story tucked into an inventory discussion aimed at brand-new consultants and thought, "Why do new consultants need to hear Mattis gush about her dream home, anyway?  Aren't Mary Kay I-Stories meant to grow both a sense of desire and a feeling of lack in potential recruits?"
Yes, and it's serving that purpose here as well, albeit with brand-new consultants.  You see, Mattis insinuates – through the mention of her home and husband – that her Mary Kay business has pulled in enough money to allow her husband to retire, hence the claim of Mary Kay acting as the family's sole support.  The claim paves the way nicely for Mattis to frontload inventory as she vigorously sings the praises of getting a $4800 store and how it can "build your confidence instead of your frustration." (Making a Business Plan -Inventory Options by Roya Mattis)
In a nutshell, the message Mattis is sending to new consultants is "Invest in $4800 worth of makeup and you, too, will be living my rosy lifestyle in no time."  But really, are things as rosy as they appear to be in Mattis' Mary Kay world?
Mattis claims in her inventory discussion that her husband Noah had the choice to retire "two years ago."  My first question was "When was that?"  Fortunately, Mattis admits in the discussion that she's been "full-time in MK for over seven years."  Mattis joined MK in October 2000 and admitted to quitting her regular job eight months later to do Mary Kay full-time.  That brings us to June 2001.  Fast-forward ahead seven years and we can deduce that Mattis' inventory discussion was recorded in the latter part of 2008.
Knowing this,the LinkedIn profile of Noah Mattis tells a very different story about his so-called "retirement" from Corporate America:
April 2006-July 2008 National Account Manager Localeze/TargusInfo

August 2008 – March 2010 Media Advertising Specialist, Major Key Accounts, Washington Examiner

March 2010 – January 2012 Major Account Manager, Public Sector, Oracle

January 2012 – Present Account Manager DOD Army – Major Commands, CA Technologies

Noah Mattis is not only neck-deep in Corporate America, he was neck-deep in it back in 2008 when his wife made the "retirement" claim in her inventory discussion!
I doubt Noah Mattis was/is working for all these companies for free, so that means Roya Mattis's Mary Kay business is NOT her family's "sole support."  What I want to know is why Mattis feels the need to lie about her financial situation not once, but four separate times in her I-Stories!  This is absolutely unacceptable behavior, as a fake Mary Kay I-Story has tremendous potential to exploit – and even ultimately harm – its listener.
Imagine a woman (we'll call her Teresa) who's in dire financial straits.   While browsing about the internet, Teresa comes across Mattis's I-Story, hears the claims about the free car, the dream home that Mary Kay paid for, the husband who retired from Corporate America, and how Mary Kay is her family's sole support.   Teresa – filled with excitement and fresh hope – joins Mary Kay, not realizing that every last one of Mattis's wonderful-sounding claims is false.  Thanks to Mattis's fakery, Teresa is now a member of a pink pay-to-play recruiting club that will require her to lie (in various forms/methods) so she can move up, and on it goes.  Quite frankly, there are few things more repugnant than a company that proudly boasts a motto that begins, "God First," while knowing full well that its livelihood hinges on the perpetual deception of women.
I'd like to close with an interesting tidbit taken from a video version of Roya Mattis's I-Story.  On the video, Mattis talks about being tracked down by the "cheesy" Mary Kay ladies and getting hounded to sign the dotted line.  Mattis claimed to have questioned the consultants for two and a half-hours, adding, "My dad taught me that if it sounds too good to be true, it probably is." (Roya's Personal 5-Minute Story, http://vimeo.com/55381039)
I'd say that's very good advice to keep in mind the next time you hear a Mary Kay consultant, director, or NSD launch into an I-Story.  If you're being told that the dream home is paid for, that someone's totally debt-free, their spouse retired, and by thunder, it's all thanks to their Mary Kay business, look further.  It probably isn't.